With more and more Australians moving to the NBN – and relying on their connections for work, study, and entertainment at home – the network's bound to get a little crowded, especially at peak traffic times. If you're on a fixed-line connection like NBN or ADSL, you may have experienced the effects of traffic congestion first-hand, including slow speeds and serious lag.
This means that alternatives to traditional wired home internet are now a valuable choice. Wireless home broadband might be the solution for you, as it runs on an entirely different network to NBN, ADSL, or cable connections. It runs on your provider's 4G or 5G mobile networks, as well as through satellites, which might bring you to question – how fast can wireless broadband really be? Don't worry, we've got the answers to your wireless broadband questions right here.
How fast is home wireless broadband?
Home wireless broadband plans typically stay at speeds around 12Mbps, similar to Basic NBN 12, but just faster than Australian ADSL speeds.
Home wireless broadband speeds tend to stick around the 12Mbps mark across the board, similar to what you can achieve with basic NBN plans, yet faster than average ADSL speeds. This is a great speed for basic streaming, browsing and social media use, but you'll find severe lag when multiple people use it at once.
We've got more information on this later in the article, including what you can expect from different providers.
Jump to:
What is home wireless broadband?
Home wireless broadband is a replacement for fixed line connections, taking the forms of phone/mobile network connections through SIM cards or through satellites. Like fixed line broadband, home wireless connections are meant to stay in the home; but unlike the very-similar mobile broadband, home wireless broadband isn't intended for being used on the go.
Rather than being a convenient solution to an immediate problem, wireless broadband is intended to completely replace home connections, with bigger data packages.
Home wireless broadband is particularly useful if you are a renter, you frequently move, don't like lock-in contracts, have a dodgy fixed line, or if you can't access the NBN or ADSL.
Home wireless broadband speeds explained
Typically, you'll find home wireless broadband delivers download speeds of 12Mbps on a 4G connection, faster than Australian ADSL connections, similar to NBN Basic 12 plans offered with wired NBN connections. Speeds can vary between 20Mbps and 100Mbps. On a 5G connection, you could get speeds up to 1Gbps, but only some areas in Australia currently have 5G access.
The typical home wireless broadband speed is somewhere between having the basic NBN package and a good ADSL connection. This is great if you want to do some basic streaming or browsing, but you may find some lag if you've got multiple devices using the internet at once. All this being said, it's certainly a consideration to get wireless broadband if you live in an area lacking NBN.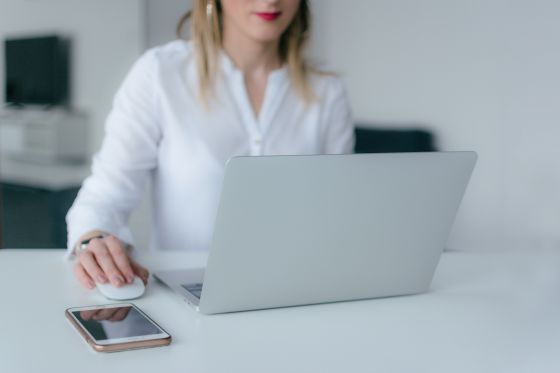 However, it also greatly depends on the technology that you're using to get online, along with the coverage of the area that you live in. The speeds of each provider's network will also be different, varying depending on the type of device you use to connect.
Telstra's 4GX network can reach speeds up to 300Mbps with premium modems and hotspots. Slower 4GX-capable devices reach downloads speeds of between 2-75Mbps, and standard 4G devices offer up to 50Mbps.
Optus customers can expect speeds up to 100Mbps on the 4G Plus network, although results may vary.
Vodafone hasn't revealed its exact speeds, but 4G customers on their network can theoretically expect downloads up to 100Mbps, with the average under 50Mbps.
Remember: these speeds are fine for casual use, such as social media use, browsing and video streaming. For anything requiring big downloads, consider a high-end NBN plan, such as those at the Standard Plus NBN 50 tier or the Premium NBN 100 tier.
Be aware!
Some providers might throttle your download speed. Exetel caps wireless internet speeds at 12/1Mbps in metropolitan areas with 2300MHz 4G coverage, giving you speeds equal to the Basic 12 NBN speed. tier.
What about 5G wireless broadband?
If you live in an area where 5G is available, you should certainly consider it before jumping on a standard wireless broadband plan, or even an NBN plan for that matter, what with promised speeds of 1Gbps!
Currently the only provider in the country to offer 5G wireless broadband is Optus, promising $70 unlimited 5G internet – if you're in an area with Optus 5G coverage, you shouldn't just overlook this. Optus' 5G home broadband comes with a speed guarantee of 50Mbps in busy hours, and customers report average speeds of around 160Mbps.
If you do want a more portable option, you can sign up for 5G mobile broadband with Telstra in eligible areas – more information on 5G mobile broadband can be found here.
Home Wireless Broadband Plans
We've put together a selection of several wireless broadband plans on the market right now. You'll need to make sure the plan you go with has enough data for what you need it to do. If you do lots of video calling, streaming or gaming, consider a plan with a bigger data package. If you only need the internet for browsing, emails and work-related things, consider a lower-end plan.
What about mobile broadband?
Mobile broadband is portable alternative to home wireless, and also operates on 4G networks. If you're considering mobile broadband as a home internet alternative, we've listed some plan picks below.
Image: RawPixel.com / Shutterstock