Mobile broadband is a great alternative to fixed-line home internet, but there's a lot of confusion around it; in particular, about how useful it is, how fast it is, and how practical it is as an alternative to standard home internet connections (looking at you, NBN).
If you're working from home, travelling often, or need to use the internet a lot for your job, it's great to have mobile broadband, even just as a backup in the bottom of a drawer or bag.
We're here to answer your questions about mobile broadband's speed and how effective it would be at getting work done, so you can make the right call on if you should make the switch.
How fast is mobile broadband?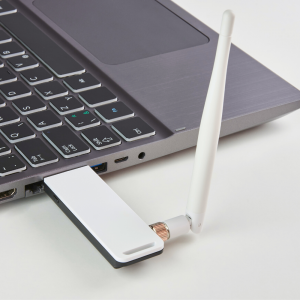 Mobile broadband tends to stick around 12Mbps, similar to basic NBN speeds. In some cases it's possible to reach download speeds of 20Mbps to 100Mbps, but this tends to be just in major cities where NBN is already rolled out.
Jump to:
What is mobile broadband?
Mobile broadband is a type of broadband that is generally more portable than home internet, which typically requires wiring. You can get mobile broadband in different ways – some providers typically issue you with a USB dongle or a modem to access their mobile broadband plans, while others could send you a data-only SIM card.
But the differences don't end there. Mobile broadband operates on a separate network to NBN or ADSL connections. Rather than taking advantage of home wiring, mobile broadband uses the mobile networks operated by Telstra, Optus and Vodafone – the same networks that allow your phone to connect to the internet when you're away from WiFi. So, this could be 4G or 5G.
This makes mobile broadband a great solution to getting online, and also a great alternative or backup to home broadband. It makes a lot of sense if you're big on travelling, and need to stay online for your work.
Mobile Broadband Speeds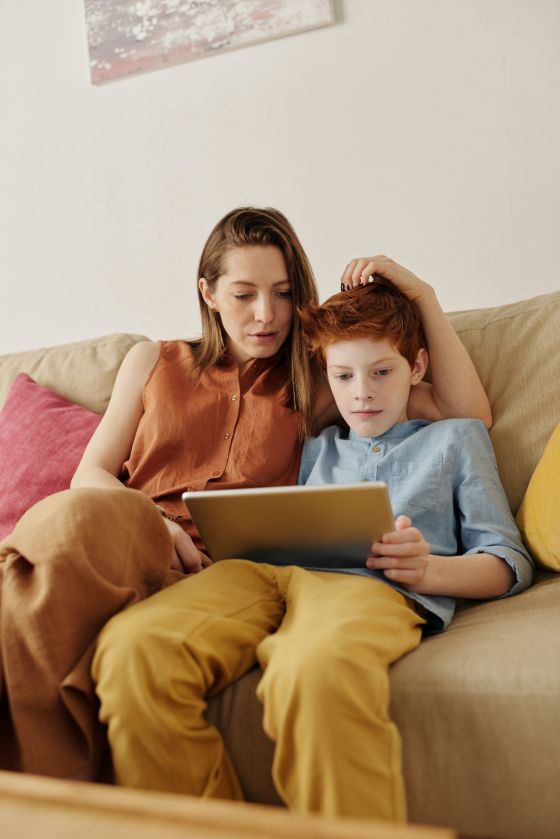 You should be able to reach download speeds of between 20Mbps and 100Mbps on a 4G mobile broadband connection. Some speeds max out at 12Mbps (similar to NBN Basic). Faster download speeds of up to 1Gbps are now possible if you live in an area with 5G network coverage and have a compatible device.
However, like the internet on your phone accessed through your normal SIM card, it depends on how reliable the network around you is. This comes back to Telstra, Optus and Vodafone. Depending on their network coverage in your area, the quality of your mobile broadband connection can change.
Mobile broadband plans should reach similar speeds to the NBN, and also outperform ADSL connections. This means it's something worth thinking about if you're in an area without NBN.
The speeds across the networks will also be different, and vary depending on the type of device you use to connect, as well as your location.
Telstra's 4GX network can reach speeds up to 300Mbps with premium modems and hotspots, such as its Netgear Nighthawk M2. Slower 4GX-capable devices reach downloads speeds of between 2-75Mbps, and standard 4G devices offer up to 50Mbps.
Optus customers using Optus' 4G Plus network can expect speeds up to 100Mbps, although real-world results may vary.
Vodafone is less forthcoming with exact speeds, but 4G customers can theoretically expect downloads up to 100Mbps, with the average under 50Mbps.
There's also a range of 5G capable devices available, mostly phones, but as the 5G network is just in the initial phases of rolling out, it might be some time before 5G mobile broadband becomes a valid option for most of us.
Remember: these speeds are fine for casual use, such as browsing, social media use or video streaming. For anything really heavy duty, consider a high-end NBN plan, such as those at the Standard Plus NBN 50 tier or the Premium NBN 100 tier.
Mobile Broadband Plans
We've put together a selection of mobile broadband plans on the market right now. You'll need one with enough data that can keep you going. Stuff like video calling, online gaming and streaming will chew through your data plan in no time, so if you do any of that you'll need a plan with enough data to keep you busy. If you need mobile broadband as a simple emergency backup, any of these should work!
How fast is my internet?
Your internet speed is determined by your internet plan and by your internet provider, varying greatly depending on the type of technology being used (such as NBN, mobile broadband or 5G). You can find out your internet speed by using an internet speed test online, which will determine download and upload speeds from a nearby server.
If your internet speed is slower than the projected speeds indicated by your internet provider (such as your plan's typical evening speed), then you might have a reason to switch your plan. After all, you don't want to be paying for an internet service that isn't as fast as you need it to be!
How do I test my internet speed?
You can test your internet speed by using the Google internet speed tester or by using a speed testing website (such as Ookla). Simply by activating one of these tools, you'll soon have an assessment of your internet speed. In a short while, you'll get the results of your speed test, which will either be indicative of a low speed (influenced by a range of factors) or an accurate speed that reflects your internet provider's projected average speeds.
What can affect internet speed?
There are lots of things that affect your internet speed, including location, internet type, WiFi strength, faulty hardware and traffic. The best thing you can do is cut down on potentially bad things impacting your internet. Some quick fixes include:
Consider moving your modem-router to the most optimal part of the home, to cut down on WiFi lag.
If you're using mobile broadband, consider moving your device to a new spot to get better signal strength.
In the home, cut down on devices using the internet at any given time, to stop bandwidth congestion.
Be aware of high traffic periods (7pm to 11pm) to avoid unnecessary frustration.
Consider getting a faster plan to put your mind at ease.
If you are suspicious of a faulty modem-router, consider purchasing a new one.

Image: Sharomka / Shutterstock