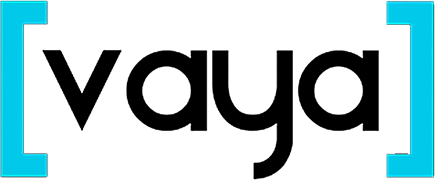 Vaya Mobile Phone Plans Review
Vaya is an Australian mobile service provider that utilises an online-only business model to deliver you cheap, value-packed postpaid phone plans. Vaya operates as a mobile virtual network operator (MVNO) on the Optus 4G network – which covers 98% of Australia's population – to deliver you super-quick data speeds. It's a SIM Only service, meaning you'll have to bring your own mobile phone, but some mobile phones are available for sale outright. More on this later.
Vaya has a solid reputation for rock-bottom prices and regular promotions, including a first-month free sign-up offer that includes a free SIM card, and delivery. Whilst good value has always been its strength, Vaya has struggled with complaints of poor customer service in the past. However, its recent acquisition by Amaysim in 2016 – a company famed for its customer service – has already led to a huge decrease in the number of complaints recorded to the industry watchdog. So Vaya is in danger of offering the whole package – watch out Amaysim and the rest!
With several different plan options to choose from, let's take a look at exactly what Vaya brings to the low-cost telco table.
Vaya Mobile Phone Plans
| Plan | Inclusions | Price Per Month |
| --- | --- | --- |
| Small | Unlimited calls and texts, 1.5GB data | $16 |
| Medium | Unlimited calls and texts, 3GB data | $24 |
| Large | Unlimited calls and texts, 10GB data | $36 |
| Extra Large | Unlimited calls and texts, 13GB data | $44 |
Source: Vaya website
In recent times, Vaya has simplified its plan range into four different options. As it stands, all plans come with unlimited calls and texts, and you'll find that the $16 plan is in fact one of the cheapest unlimited mobile phone plans in Australia. If not, Vaya has a 'price beat guarantee' that ensures it stays near the top of the cheap pile. Also keep an eye out for occasional 'double up' data offers whereby you can get double data for the first month. Additional data is $10/GB, which is automatically billed if you exceed your allowance.
Like many MVNOs, Vaya's plans are all month to month postpaid options, which is great because it means you're not locked into a contract and can easily jump ship if you're not entirely satisfied. Also keep an eye out for various bonuses and discounts Vaya offers from time to time.
Vaya $16 Small Plan
If you're not that big on data but still want unlimited calls and texts, then this plan represents a pretty good option. As mentioned earlier, this plan holds the distinction of being one of the cheapest unlimited plans out there. If your data needs aren't excessive, then this is a fantastic 'bang for buck' plan.
Vaya $24 Medium Plan
An extra $8 will see a doubling of your data inclusions, which is great value. We're stepping into the midrange area of Vaya's phone plans now, and they keep managing to up the ante in the value stakes. Another bonus with Vaya's phone plans is that there are no setup fees or hidden costs – what you see is what you get.
Vaya $36 Large Plan
A jump of $12 will see your data inclusions skyrocket. With this plan, you'll get an extra 7GB, bringing the total to 10GB data – that's massive. For less than $40 a month, you can be streaming and gaming with the best of them. Make your commute whizz by with this plan. The unlimited calls and texts also mean you won't be screaming internally when your weekly chat to Grandma exceeds three hours of talking about her loud neighbours next door.
Vaya $44 Extra Large Plan
If 10GB is not enough, Vaya has introduced its $44 plan that has a massive 13GB data. This will make short work of any commute and will even get you a Netflix show or two. Like the plan before it, 200 international minutes to 100 selected countries can be added for just $2 extra, making it a fairly cheap plan that can reach far and wide. As usual you also get unlimited calls and texts, which is pretty much expected at this price.
Vaya Mobile Phone Plan Deals
The prices mentioned above are for Vaya's monthly phone plans. However, the telco has also started to offer discounts for customers who commit to a 6 month subscription in an effort to keep you loyal. With these 6 month options, you'll have to pay for the entire year outright – meaning costs of $84, $132, $204 and $252 respectively. If you're willing to purchase half a year's worth of calls, texts and data upfront, there are modest savings available. This commitment brings the $16 plan down to $14 a month and the level of savings are similar for the other three plans.
Vaya Mobile Phones for Sale
While Vaya is a SIM-only, month-to-month provider, it is also a retailer of mobile phones, with popular iPhones and Galaxies available. Warranties are through Vaya and not the retailer, as Vaya holds international stock. It does, however, have a repair shop in North Sydney for domestic fixes. Apple recognises international warranties, so if you purchase an iPhone you will still get a manufacturers' warranty. If you are comfortable buying international stock, you can stand to save a bit of money:
iPhone 7s are available from about $900 outright, and are able to be paid off monthly
Samsung Galaxy S8s are also available from just under $1200
If you're looking to save some money, Vaya's cut price mobile phone plans and handsets for sale represent a good way to do so, but let's see how it stacks up against other providers.
How does Vaya compare to other mobile providers?
As you may have gathered, Vaya offers supreme value across a range of different budgets. But could you get an even better deal elsewhere? Let's see how Vaya's plans compare to the competition:
$16 Small Plan Compared
As you can see below, Vaya offers one of the cheapest plans with unlimited calls and texts. Dodo comes close, though, but its $24.90 setup fee is prohibitive. Among postpaid, month to month providers, other carriers to watch out for are Moose Mobile and Jeenee Mobile. Keep in mind that Jeenee's plan comes with a $10 set-up fee. Overall it's hard to beat Vaya here, with no gimmicks and no setup fees.
$24 Medium Plan Compared
As far as 3GB plans go, it's hard to go past Vaya. It has one of the cheapest plans to offer unlimited calls and texts with at least 3GBs of data. Dodo is once again a solid contender, but its set-up fee for month-to-month plans is a turn-off. SpinTel and C Mobile also come into the game here. SpinTel stands out for being one of the cheapest providers to offer a massive 5GB data, which is a lot for the price.
$36 Large Plan Compared
Again, Vaya comes up trumps. For less than $40, you can't go past Vaya with its massive 10GB of included data. At this level, Vaya competes with Jeenee Mobile again, which also has international minutes as standard. SpinTel comes into the picture once again, as does Moose Mobile. Here it's hard to beat the Moose, which comes with no set up fees and a cheap price with 10GB data.
$44 Extra Large Plan Compared
Even though Vaya offers a lot of data for the price, it surprisingly is not alone. This is especially the case when you open yourself up to the prepaid market as well. Providers to look out for in this space include OVO Mobile and Kogan Mobile. TeleChoice also operates in the postpaid space with data bonuses for signing up for 12 months. Kogan is tough to beat here with a massive 16GB data, but if you're pinching pennies, Vaya is hard to beat.
Is a Vaya mobile phone plan right for me?
Vaya offers supreme value across all of its plans, with no gimmicks, no bogus bonuses and no sneaky upfront costs. If you're in the market for a cheap unlimited phone plan, then it's hard to ignore Vaya. It has some of the cheapest unlimited phone plans in Australia and really stands out from the crowd. Plus, you also have the option to save a couple of bucks if you purchase a 6 month plan upfront.
After its customer service woes of a couple of years ago, many people might have been turned off by Vaya. However, those issues appear to be largely behind Vaya – meaning you'll be pretty close to the ultimate all round package. But be sure to regularly compare offers from other providers in case you spy an even better deal.