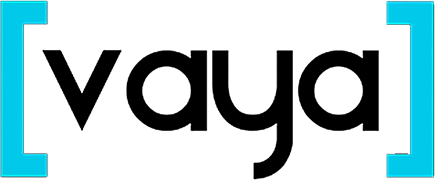 Vaya Mobile Phone Plans Review
The self-described 'best telco you've never heard of', Vaya has been in the mobile game for over seven years, and has undergone some significant changes since it was bought by Amaysim back in 2016. Vaya had earned its reputation for cheap, SIM-only mobile phone plans, however it was previously marred by complaints over bad customer service. Despite this, Vaya's plan value, network coverage and regular promotions continued to attract wallet-conscious customers.
On the other end of the spectrum, Amaysim has constantly topped customer satisfaction surveys. This pairing has really worked in Vaya's favour, and the telco has made strides since the acquisition was completed — improving its customer service, and becoming a serious competitor in the cheap mobile phone plan game.
So just what can you expect from Vaya when it comes to mobile phone plans? As a mobile virtual network operator (MVNO) on the Optus network, Vaya has a range of bring-your-own-phone plans that could be worth considering when choosing a new mobile phone plan.
Vaya mobile plans at a glance
Vaya's SIM-only postpaid plans are fairly straightforward, with a selection of month-to-month plans. These five plans are packed with some generous data inclusions and prices don't exceed $60. All of Vaya's plans include unlimited standard national calls and text, so you're only jumping up in price for more gigabytes per month.
The following table shows all Vaya postpaid plans from Canstar Blue's database, listed in order of standard cost, lowest to highest. Use our comparison tool to see a wide range of plans from other providers. This table includes products with links to referral partners.
What does Vaya offer?
You may not find any entertainment extras, but what Vaya does offer is cheap plans with heaps of data. While in the past Vaya did offer services such as international roaming, the telco has undergone a bit of an overhaul, streamlining its offerings in order to focus on simple, value-for-money plans. Vaya's top three plans allow you to add international call value for an extra $2 per month — which is a great feature if you find you only need to make international calls occasionally.
|  Feature | Vaya SIM-Only plans |
| --- | --- |
| Entertainment bonuses | |
| Data-free video streaming | |
| Data-free music streaming | |
| International calls/texts | |
| International roaming | |
| Set-up fees | |
| Data overage fees | |
Vaya mobile network and coverage
Vaya operates as a mobile virtual network operator (MVNO) on the Optus 4G network – which covers 98% of Australia's population – to deliver you super-quick data speeds. So if Vaya sounds like your next mobile provider, you'll enjoy coverage on Optus' 3G and 4G Plus nationwide networks.
For customers living in rural locations, Optus is working on improving regional coverage and services across Australia, so more Australians will soon have access to improved services in their area.
Features and bonuses
Although Vaya doesn't come with any flashy extras, you'll find good value in both the month-to-month and six-month plans. After all, sometimes simplicity is just what you need.
Unlimited calls and SMS: Not every telco offers unlimited standard national calls and SMS on all plans — that's where Vaya shines. Even the lowest plans (on both the month-to-month and six-month options) all come with unlimited talk and text.
International calls: The top three plans allow you to add on 200 minutes of international calls (to 100 select countries) for an additional $2 per month. International call rates are also fairly cheap, so if you're not making many calls and are on either of the two cheaper plans, you might find the rates are relatively affordable.
Auto-renew: If you're on a month-to-month plan, these plans will auto-renew – so if you're happy with your plan, there's no need to worry about renewing each month. However, if you do decide to switch plans or leave Vaya, you can cancel with no early termination fees on all month-to-month plans.
Vaya Month-to-Month Unlimited plans
Vaya's month-to-month options all come with unlimited standard national talk and text. After one month of service, you are free to cancel with no additional early termination fee, but you will need to pay of your monthly bill if you do cancel.
Plans start at $16 per month with 3GB of included data. $24 will get you 18GB of data, then going up to $36 per month will get you 38GB of data. For $44 per month you'll get 50GB, and the top-level plan at $56 per month gets you a huge 64GB of data. On all plans except the $16 plan, you'll be able to add 200 minutes of international calls to 100 select countries for an additional $2 per month.
Vaya contact details/customer support
Need some help with your Vaya plan or service? The telco offers several contact and support options, including:
How does Vaya compare?
Vaya isn't the only telco offering Optus network coverage at lower prices. The following providers also use parts of the Optus 4G and 3G networks.
Is Vaya a good deal?
While some customers might have been hesitant to switch to Vaya, the changes since Amaysim took over are definitely helping to improve the telco's reputation. The generous data inclusions might be enough to tempt you if you're particularly data-hungry, and unlimited standard national talk and text is definitely a plus — so Vaya is worth keeping in the mix if you're comparing postpaid mobile phone plans.
One downside to Vaya is that there are are several fees to be wary of. If you wish to change your plan, you'll be up for a $5 plan change fee; there are also late payment fees and SIM card replacement costs.
Overall, if simple and value-packed postpaid plans are what you're after, and you're happy to be on the Optus network, Vaya could be the right provider for you. There are also incentives offered if you refer a friend to the telco, so it's worth considering Vaya when you compare mobile plans.
Related articles
About the author of this page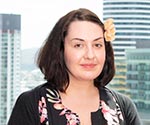 This page was written and is regularly updated by Canstar Blue's Telco Editor, Tara Donnelly. Having spent over seven years writing for and editing telco comparison websites, she's an expert in all things phone & internet, including NBN plans, wireless technology, the latest mobile devices and how to find the best deal for your family. She loves to highlight the next best deals, while also flagging the things you need to be aware of.
What do customers think about Vaya mobile plans?
In 2019, Australians gave Vaya 4 out of 5 stars for Overall Customer Satisfaction in postpaid mobile plans.
Vaya Postpaid Mobile Plans
Canstar Blue
Award:
Overall Satisfaction