You've accidentally dropped your phone in the loo, or maybe forgot to take your phone out of your pocket before chucking your jeans in the wash. Don't worry, we've all been there. All mobile phones are basically waterproof these days, right?
The terms 'waterproof' and 'water-resistant' are splashed around everywhere, but what exactly do they mean? Some mobile retailers have landed themselves in hot water with industry watchdogs, like the Australian Competition and Consumer Commission (ACCC), for potentially misleading claims when it comes to marketing their latest 'waterproof' gadgets. The preferred phrase is 'water-resistant'.
But water-resistant features won't fully protect your phone every time it comes into contact with liquid. The device is also only likely to survive small spills – provided there aren't already any major cracks. So, there is a big difference between the two terms. So, let's take a deep dive into the issue to try to figure out what it means to have a waterproof and/or water-resistant phone.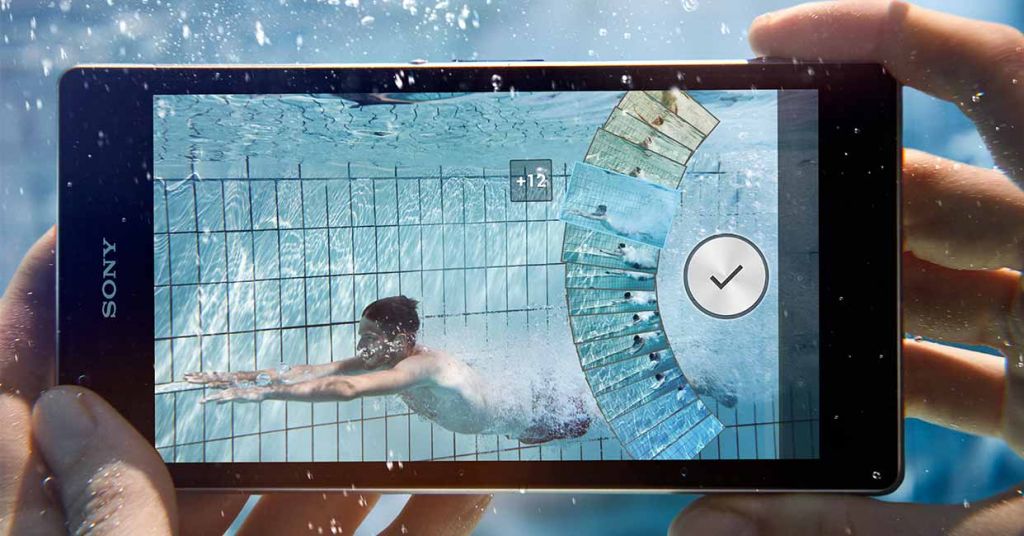 What's the difference between waterproof and water-resistant?
Is there such a thing as a true waterproof phone? The short answer is no. The term waterproof implies that the device is pretty much immune to water damage, and covered up in a way that prevents total permeation by water. However, there are a variety of water-resistant phones capable of surviving a few spills, or possibly even the odd dip underwater. Models like the iPhone 7 and Samsung Galaxy S8+ are built to minimise water from easily leaking through and damaging the device as soon as it comes into contact with liquid. You can tell how water-resistant a phone will be by checking out its IP rating.
What is an IP rating?
Similar to the WELS water ratings you see on front loader machines and other appliances, many mobile phones receive an 'Ingress Protection' rating (IP) to indicate how well they're designed to be dustproof and waterproof. The rating starts with the letters 'IP' and is followed by two numbers.
The first digit represents the level of protection the phone is designed to provide against solid foreign objects that may enter the device, such as dirt or sand.
The second digit refers to the level of protection against liquids, specifically fresh water.
The higher the score, the better.
But tests commonly conducted according to the International Standard (IEC) 60529 don't necessarily factor in how well the phone can resist contact with other types of liquids, such as coffee, soft drink, alcohol or salt water.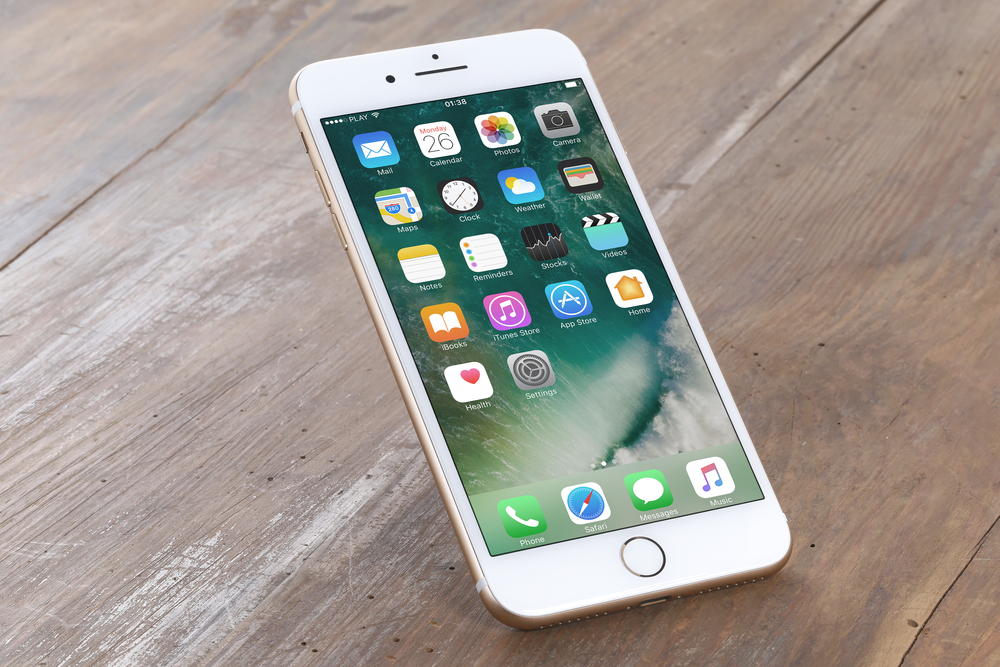 Example
So, let's take the Apple iPhone 7. This shares the same rating of IP67 with newer models such as the iPhone 8 and iPhone X. When it comes to protection against things like dust, and even sand, level 6 is the highest rating a device can achieve. This means the iPhone 7 is technically constructed to protect against the entry of all solid foreign objects, as well as any potentially harmful parts such as electrical conductors. While the device doesn't get top marks for protection against water damage, it does still maintain a very respectable rating of 7. The highest possible score for water damage is 8.
Compared to devices rated IP67 (like the iPhone 7), smartphones marked IP68 are claimed to better suit activities involving a longer period of submersion, because the level of water-resistance tested on these types of devices is based on 'continuous immersion'. This is different to IP67-rated devices, which are judged on how well they can survive during temporary immersion. The IP67 rating applies more towards small spills, rather than the longer-lasting dives taken by IP68-marked phones.
What are the best waterproof and water-resistant phones?
So, which phones will sink or swim in the deep end? Here are some of the best-rated waterproof and water-resistant phones, according to the IP ratings provided by different brands.
iPhone 11 Pro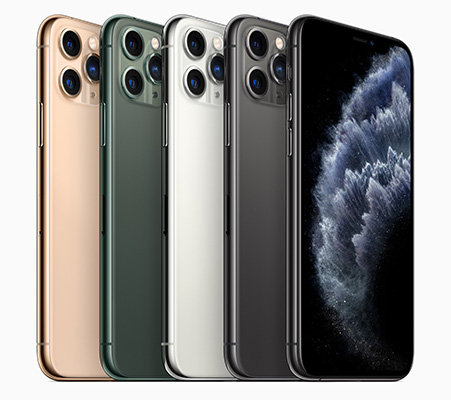 The iPhone 11 Pro is the 2019 premium phone from Apple. Similar to smartphones like the Samsung Galaxy Note 9 and the HTC U12 Plus, it features an international standard rating of IP68 and can apparently be safely submerged up to 4m deep for a maximum of 30 minutes. According to this, you should be able to take a few shallow underwater snaps for the 'gram' without much problem. But if you want to score some cool underwater shots for Instagram, it might be worth investing in a waterproof camera.

We're not saying 'older' models should be traded in for the iPhone 11 Pro. This is especially the case when next to its larger alternative, the iPhone 11 Pro Max, which is an even more expensive smartphone from Apple. Devices like the iPhone 7, iPhone 8 and iPhone X each share a rating of IP67 and have been claimed to stay afloat after the accidental splash in the toilet bowl.
Smartphones Apple claims have been tested to be 'splash, water, and dust resistant':
iPhone 11 Pro
iPhone 11 Pro Max
iPhone 11
iPhone XS
iPhone XS Max
iPhone XR
iPhone X
iPhone 8 and iPhone 8 Plus
iPhone 7 and iPhone 7 Plus
If you like the sound of the iPhone 11 Pro, you can pick it up on plans from Telstra, Vodafone and Optus. The following table shows a range of iPhone 11 Pro plans from Canstar Blue's database, listed in order of cost, from the lowest to highest and then by data allowance, smallest to largest. This is a selection of products including links to our referral partners.
Sony Xperia XZ2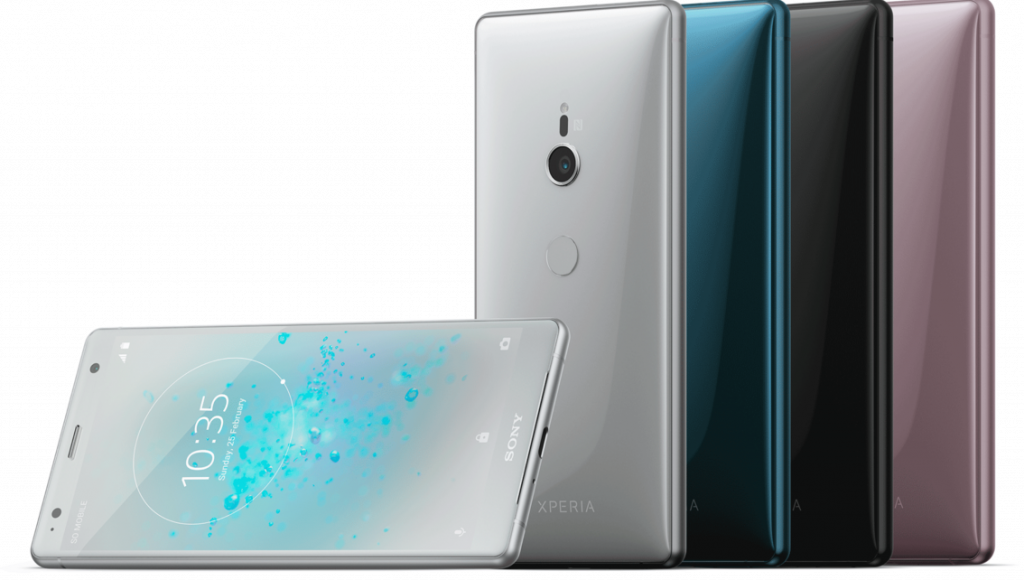 Sony has made a real splash in the smartphones department lately. Unique features like its IP65/68 rating has helped the brand stand out, potentially offering users a little more protection than other devices with a standard single IP67 or IP68 rating. The two sets of digits means that the phone is dust proof and can survive full immersion of up to 1.5m for a maximum of 30 minutes. As a bonus, it is also designed to resist water damage caused by low pressure jets from any direction.
If your phone is prone to a cracked screen caused by slippery fingers, the Sony Xperia XZ2 is made with Corning Gorilla Glass 5. This is a type of 'tough' glass claimed to ensure your device survives drops 80% of the time. Other smartphones with Gorilla Glass 5 include Samsung Galaxy S9 and Galaxy S9+, as well as older models like Oppo R 15 Pro and HTC U Ultra.
HTC U12 Plus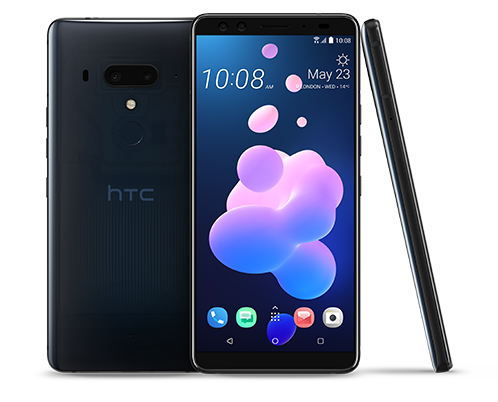 The HTC U12 Plus is among the devices to have a higher rating of IP68, promising users a safety net against water and dust. The brand claims the phone provides 'worry-free protection whenever the weather takes a turn for the worse'. But similar to other devices, normal daily wear and tear might cause the phone to become less resistant against the elements. This is the case even if repairs are made.
The HTC U12 Plus also has a unique design featuring four cameras, as well as Edge Sense 2.0 and Pressure Sensitive Buttons to help make using the phone one-handed easier.
Samsung Galaxy S10, S10+ and S10e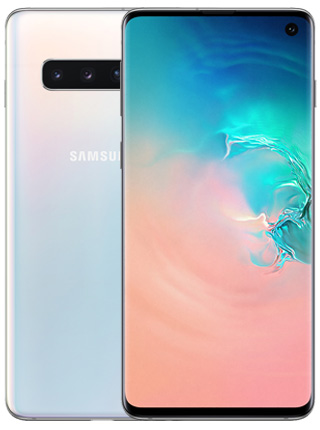 Are you searching for a phone with water-resistance features that are out of this world? The Samsung Galaxy S10, S10+ and S10e has an IP68 rating and is claimed to protect from dust and withstand up to 1.5m of water for no longer than 30 minutes.
The latest Samsung Galaxy series has certainly made a splash since it's release, which also includes the first Samsung 5G device. The S10 and S10+ includes five lenses in total for the best snaps of any Samsung device. Other Samsung smartphones which have a similar IP rating include the Galaxy S8 and S8+, Galaxy S9 and S9+, Galaxy Note 8, and the Galaxy S7 and S7 Edge models.
Recently, Samsung has come under fire from the ACCC over its advertising around the water resistance of several of its phones including the S10 series and devices manufactured between 2016 and 2019. In these advertisements, Samsung had included images of phones being used in and around oceans and swimming pools, yet advises on its website that it is not suitable for ocean or pool use. Generally water resistant features for phones are referencing fresh water only.
If you're keen on the S10 series, a number of telcos have these devices available bundled with a phone plan. The following table shows a range of Samsung Galaxy S10+ plans from Canstar Blue's database, listed in order of cost, from the lowest to highest and then by data allowance, smallest to largest. This is a selection of products including links to our referral partners.

Google Pixel 4 XL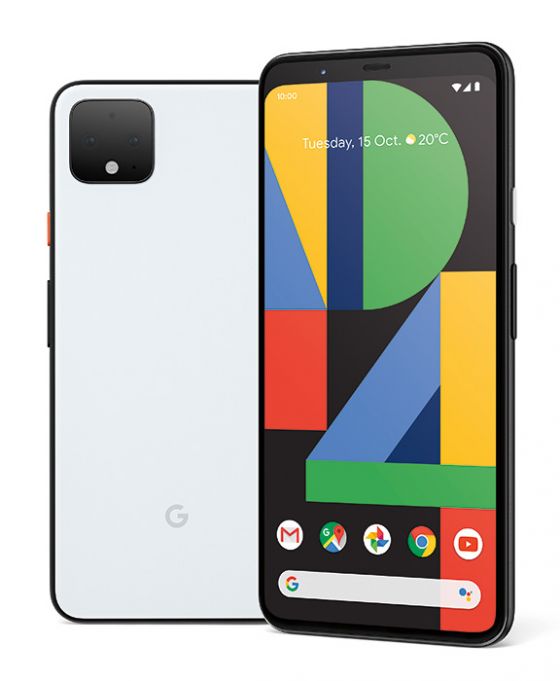 Like the rest of the smartphones mentioned in this list, the Google Pixel 4 XL has an IP68 rating. These types of devices can apparently be submerged in at least 3m of water. Generally, devices with an IP68 rating are usually suitable for continuous immersion in water. But the specific circumstances a phone can withstand usually vary between different manufacturers. Also, keep in mind that most electronic gadgets are apparently sealed in a way which allows a certain amount of water to safely pass through without causing any harm.
Looking to pick up the Pixel 4 XL on a new phone plan? The following table shows a range of Google Pixel 4 XL plans from Canstar Blue's database, listed in order of cost, from the lowest to highest and then by data allowance, smallest to largest. This is a selection of products including links to our referral partners.
What should I do if my phone gets wet?
From being caught in the rain, or placing your phone a little too close to your morning cup of Joe, liquid damage can hit us anytime. But it's not something generally covered under a phone's warranty, which is what makes the addition of waterproof and water-resistant features more attractive.
So, what do you do when you've dropped your phone in water? There are plenty of possible quick fixes, such as sealing your device in a bag of rice or immediately soaking up any moisture with a paper towel. But if you do manage to get your phone wet, don't try fooling the good folks at the phone store. Most smartphones have some sort of liquid damage indicator (LDI) to spill your secrets. Some Samsung users can expect to see a blank white box, while others might notice a few rows of pink or red "X" marks on a similar small square field.
The spot is usually located at the back of the phone, and is easily visible once you've removed the back cover and battery. If the phone has any water damage, the square will show a pink or red smudge. If you have an iPhone, similar indicators will be found on both the headphone jack and at the bottom of the dock-connector housing of different devices boasting 3G, 3GS, 4 and 4GS.