Storage King crowned winner of self-storage for business
There's a lot to keep track of when it comes to running a small business. There are clients to deal with, staff birthdays, competitors to keep an eye on, as well as that pile of old boxes and documents in the spare room that you've been meaning to get around to for the past few months. While you could simply throw it all out – or put all the details online – self-storage is another option for businesses to consider, helping to clear space in the office without sacrificing anything to the bin.
In a Canstar Blue survey, over half of respondents (59%) stated that self-storage is a permanent solution for their business, with 30% paying for premium storage, meaning that it can quickly run up the business expenses. As a result, it's best to look into all of your options before finding a spot to dump your things, with our ratings being a good place to start.
Top self-storage providers for business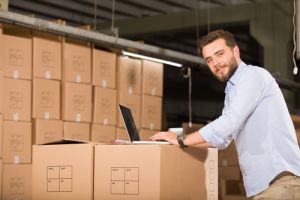 Canstar Blue's 2019 survey of business owners and key decision-makers saw two major providers rated on overall customer satisfaction, in the following order:
1st Storage King
2nd Kennards Self Storage
A useful way to get rid of those dusty boxes or unused equipment, 34% of survey respondents said that their business pays for a self-storage unit they don't need, and with those surveyed spending over $450 a month on self-storage, it may be worth re-examining whether you really need that storage space, as it may be costing you down the line. Read on to find out what each brand offers, and which one may be the best fit for your business.
Self-Storage for Business
Storage King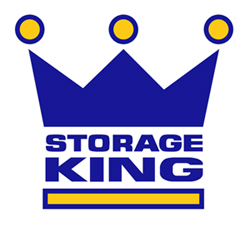 Back on top, Storage King has been a long-standing icon of the Aussie self-storage market, with close to 150 locations available across the country, although those in Tasmania and Northern Territory are left to store their goods elsewhere. For SMEs, Storage King offers a wide variety of storage facilities and space, but you'll have to contact your local facility for full details and availability. Most sites have forklifts and trolleys, providing moving assistance for those re-locating the entire office. Boxes and packing materials are also offered for purchase on site, making the move into storage easier.
For those looking for an extra incentive to move into storage, Storage King offers its customers Qantas Business Rewards Points, which come in handy for businesses who regularly travel. Points are available when you first sign up and when you purchase materials and boxes, meaning there are plenty of points up for grabs. You'll still have to be a Qantas Business Rewards Member however, which will set you back $89.50 to join.
An added benefit for businesses is Storage King's Corporate Accounts Management, which allows you to use multiple sites around the country. Other extras include combined invoicing, delivery notifications, discounted national rates, pro-rata rental terms, plus a Corporate Accounts Coordinator to help to liaise with stores for you. Businesses can also download the Storage King Accounts Management app to help with payments and keep details up to date, which might be helpful for businesses on the go.
Storage King got five stars across all research categories this year, including safety and security, customer service, value for money, quality of storage, convenient location, accessibility and the most important of all, overall customer satisfaction.
Kennards Self Storage

Operating since the 1970s, Kennards has locations right across Australia, although those in the Northern Territory and Tasmania may need to look elsewhere to keep their overflowing boxes stored. With a wide variety of storage options available, regardless of whether you're looking to store only a few documents, or half your office, Kennards might well have you covered, with 1×1 metre lockers all the way through to 9×12 metre mini warehouses, although it may be dependent on location and availability.
Most Kennards storage centres have 24/7 access with all storage centres equipped with security, such as CCTV, access control systems, individually alarmed spaces, and daily lock checks, ensuring all your work documents and goods are kept safe. Kennards also offers insurance for extra peace of mind.
For the unorganised, Kennards provides a range of packing materials and boxes, as well as vans, trolleys and forklifts for hire to ensure your move in or out of storage is easy. Kennards also provides customers with a no fixed rental period, meaning you can move your belongings out of storage at any time. Rent is paid on a monthly basis in advance – and unused rent can be refunded if you move halfway through the month, making it easy for SMEs looking to move or expand without additional financial stress.
Perhaps the biggest advantage for SMEs is Kennards Business Class. This allows businesses to manage multiple storage locations through one contract. Plus, there are more rewards and incentives offered, including centralised invoicing and customised bill plans. SMEs need at least three different locations, with a combined occupancy of 100 square metres to qualify for Business Class, but for those looking to expand or ramp up their business, Business Class may be a viable option. If you're between offices but still need to keep the business running, Kennards additionally offers Wi-Fi hotspots and meeting rooms at select locations for you to hold important meetings or take phone calls, ensuring that you can still get your job done.
Kennards rated four stars across all categories this year, including safety and security, value for money, and overall customer satisfaction.
Other self-storage brands
While Storage King and Kennards Self Storage were the only two brands that qualified for our ratings in 2019, there are a number of options available for businesses to choose from. Here are a few of the other options if you're looking for a new home for those boxes in the corner.
National Storage

Operating at over 140 locations around Australia, National Storage delivers a range of storage solutions, including single lockers all the way up to 8×3 metre units. In addition, it offers boxes, packaging supplies, and trolleys to help with the move in and out of storage.
Alongside traditional storage, National Storage has off-site records management for SMEs who have too much paper in their office, making it an ideal way to de-clutter. Or, if you're after something a bit more specific when it comes to storage needs, National Storage also provides climate control units, allowing you to set the temperature and humidity of the unit for ideal storage conditions for your goods. If you're looking to store the company car as well, National Storage has vehicle lock-up spaces at select centres.
National Storage offers seven-day-a-week access to your storage site, as well as providing security gates and CCTV, with 24-hour site managers at various centres to ensure your goods are safe. Its storage units are leased out on a month-to-month basis – and with monthly bills paid in advance – although prices will depend on which unit size you go with and the location of the facility.
Fort Knox Storage

While only operating in Queensland, Fort Knox Storage is available at 25 locations around the Sunshine State, including the coast and further inland, providing another option for local businesses to consider. It features seven-day accessibility, PIN code access, CCTV surveillance, and insurance for additional peace of mind when it comes to storing your goods.
You can also choose a storage term – ranging from weekly to yearly – although some short-term options may depend on the location, plus the discretion of the site manager. Additionally, it has online payment facilities and online quotes.
Which self-storage provider should I use for my business?
Space can sometimes be a scarce commodity, meaning having a bit of extra legroom in the office can do wonders for productivity, as well as staff morale. While you could also opt for a spring clean, putting old documents or equipment into storage can be the easier option, especially if you need it sometime down the line.
With so many storage options available, choosing one that will fit your business needs will come down to individual circumstances, such as location, your budget and how much space you need, as well as any extras that are included in your storage plan. As a result, it's best to look into all of your options when it comes to storing your goods, as you may find one that fits in with your business model and needs better than others, as well as one that doesn't hurt your bottom line.
MYOB Accounting Software
Looking to make dollars and cents of your personal or business finances? MYOB's accounting software includes options for invoicing, payroll, expenses and more. For more information on the featured plans below, click the button below to be referred to MYOB's site.
Payroll software for small businesses with up to 4 employees

Single Touch Payroll (STP) reporting
Pay your employees
50% off for first 3 months. T&Cs Apply. Offer ends 30.09.20

from $5/month
min. cost $10.00 $5.00 over 1 month
Go to site
Online accounting software great for new and smaller businesses

Single Touch Payroll (STP) reporting
Pay your employees
Send quotes & invoices
Manage bills & expenses
30-day free trial available
50% off for first 3 months. T&Cs Apply. Offer ends 30.09.20

from $24.00/month
min. cost $48.00 $24.00 over 1 month
Go to site
Online or offline accounting software with job tracking and inventory

Single Touch Payroll (STP) reporting
Pay your employees
Send quotes & invoices
Manage bills & expenses
Bill by time & track jobs
Manage inventory
30-day free trial available
50% off for first 3 months. T&Cs Apply. Offer ends 30.09.20

from $54.50/month
min. cost $109.00 $54.50 over 1 month
Go to site
About the author of this page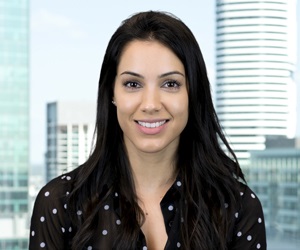 This report was written by Canstar Blue's Home & Lifestyle Content Lead, Megan Birot. She's an expert on household appliances, health & beauty products, as well as all things grocery and shopping. When she's not writing up our research-based ratings reports, Megan spends her time helping consumers make better purchase decisions, whether it's at the supermarket, other retailers, or online, highlighting the best deals and flagging anything you need to be aware of.