Regardless of the business, communication is the area that can make or break you. Communicating with clients, suppliers, customers and even your own staff allows the business to be productive, efficient and most importantly, stay in business.
With the way technology has evolved and integrated itself within both our personal and working lives, communicating has also become easier to do, with the majority of the population having access to a phone. As a result, having a suitable phone and phone plan has become an essential for a successful business.
Despite the positive impact phones have on business, choosing the best phone plan for your business is a decision that you shouldn't take lightly, with plenty of telcos offering deals and plans to suit all needs.  As one of the biggest telcos in Australia, it's no surprise that Telstra has many options for your business, regardless of how big or small it is. With plenty of options for both established premises as well as those who are constantly on the move, Telstra is a worthwhile option to consider.
Telstra Business Phone Plans
Small Business Phone Plans
For the small or micro business, Telstra has a range of plans to help you stay connected, regardless if you have to be on call 24/7 or simply work a few days a week. For those who also like a bit of play with their work, all Telstra small business plans include data-free music streaming, as well as data-free live sport.
SIM Only Plans
Starting from $39 per month, Telstra offers a SIM Only Plan, ideal for those who already have a mobile. Available on 12 month contracts, Telstra offers between 2GB and 30GB of data depending on the deal, with the more expensive options offering unlimited call and text to Australian numbers, ideal for small businesses constantly on the phone. The higher end plans also include access to Office 365 apps, which is always handy to have when reports need finishing.
Mobiles on a Plan
Starting from $59 per month, Telstra offer a variety of 24 month plans, allowing customers to find the best suit for their business. In addition to all of the services provided with the plan, you'll be able to choose from the latest phones on offer, including the iPhone X, the Google Pixel 2 and the Samsung Galaxy S9.
From 2GB up to 120GB for all types of data-users, Telstra has a wide range of plans, with the top half also coming with Office 365 apps. The more expensive plans also offer unlimited calls and texts to 15 countries, with all plans offering unlimited calls and texts to Australian numbers.
Casual Plans
For those who may not rely on their phone as much, Telstra offers a Casual plan, allowing users to bring their own phone and pay month-to-month. While a bit more expensive than the SIM Only plan, it would be beneficial for those with a low phone use, or for those who work in seasonal industries.
Available from $49 per month up to $109 per month, Telstra offers unlimited calls and texts on most plans, with overseas calls also included in the more expensive options.
Business & Enterprise Phone Plans
For larger businesses, Telstra offers a wide range of plans and bundles to allow for an office expansion or simply an upgrade. The majority of Telstra Enterprise plans focus heavily on data sharing and data usage, aimed more towards the mobile workforce, so it's best to contact your local Telstra provider for the best deals and prices for your business.
Is a Telstra business phone plan worth a punt?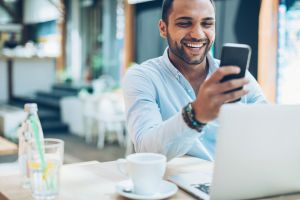 With phone use as individual as a business, it can be tough to decide which plan is the best fit for your circumstances. Some businesses rely heavily on data packages, while others rely solely on phone calls and messaging, while some rarely relying on their phones at all. As a result, it's always recommended that you do your own research into what's on offer and to think ahead about how you'll be using your business phone in the future.
If you're the sole operator, there isn't much difference between a small business plan and a personal plan from Telstra, with the business plans priced slightly higher, with the extra cost simply getting you an additional SIM card for data-sharing capabilities.
Telstra has always been regarded as a leader of telecommunications in Australia, providing a wide range of services and products to suit the needs of both businesses and individuals. But despite the expertise, it's still best to compare a range of different offers to find the best deal for your business.