Pay TV provider Foxtel has launched an all-new loyalty program designed to reward long-term customers.
Foxtel First is a free rewards scheme that offers experiences, event tickets, and more to participating Foxtel subscribers. Rather than using a points-based reward system that asks customers to spend more to earn privileges, the program instead offers membership tiers based on how long a customer has continuously subscribed to Foxtel.
How does Foxtel First work?
Foxtel First is divided into four membership categories. The longer you've been a Foxtel customer, the more rewards and benefits you'll have access to.
Bronze: For customers of 0-3 years. Bronze customers will have access to event tickets such as Cricket, A-League, and the Australian Grand Prix, as well as prize draws for money-can't-buy experiences.
Silver: For customers of 3-8 years. Silver membership includes all the benefits of Bronze, as well as exclusive on-demand and advance access to Foxtel content.
Gold: For customers of 8-15 years. Gold membership includes all the benefits of Bronze and Silver, plus exclusive offers on Foxtel services, such as free or discounted multi-room and iQ4 setup.
Diamond: For customers of 15+ years. Diamond membership includes all the benefits of Bronze, Silver, and Gold, plus free iQ4 setup and priority customer service.
As membership is determined by customer tenure, not customer spending, you won't need to upgrade your Foxtel package to get the benefits of a higher membership tier. Customers signing up will automatically be placed into a tier based on how long they've been with Foxtel, calculated from the date of their service installation.
How do I join Foxtel First?
Foxtel First is free to join for all eligible Foxtel customers. To qualify, you'll need to have an active Foxtel residential service with a set-top box, and be the service's primary account holder. You'll also need to make sure your last bill is fully paid or not overdue, and that you have no pending orders on your account.
You can sign up via the MyFoxtel App, or through Foxtel's My Account online portal. Simply log in to either service, click the Foxtel First tab or icon, and follow the instructions. You'll be informed which membership tier you qualify for, and of any rewards you're currently eligible to claim; customers with an internet connected iQ or Mystar 2 box will also receive a free Foxtel Store movie rental.
Rewards can be redeemed directly through the Foxtel First tab or icon on your MyFoxtel app or My Account page. If you're a Silver member or higher, you can view advance and exclusive content through the Bonus channel or row on your iQ screen.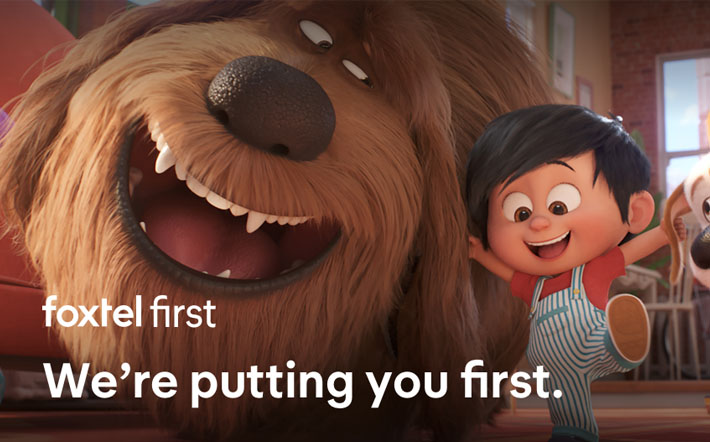 Unfortunately, Foxtel First is only available to residential Foxtel customers who've signed up directly through the company. Business customers, and those on Foxtel from Telstra or Optus TV featuring Foxtel plans, aren't eligible for the program (although Foxtel from Telstra customers can still sign up to the Telstra Plus rewards scheme).
Foxtel Now customers are also excluded from Foxtel First. The streaming alternative to traditional Foxtel remains a popular choice for viewers, through both portable devices and the dedicated Foxtel Now Box; however, subscribers are not currently eligible to join the new Foxtel loyalty program.
Is Foxtel First worth joining?
The introduction of a long-term rewards scheme may be a welcome bonus for faithful Foxtel customers, especially as the program is free to join. With discounts and extras frequently reserved for new customers only, loyal subscribers are finally getting an incentive to stick around.
A big plus for Diamond members is priority call centre service. Rather than waiting in a queue, customers at Diamond level will instead be diverted to a 'members only' call team for immediate assistance. Combined with perks such as free set-top box installation, it's a time and sanity-saving thank you to customers who've stuck with Foxtel despite the rise of streaming platforms such as Netflix and Stan.
If you're considering signing up to Foxtel – or you're a current subscriber looking to switch up your plan – we've compiled a guide to finding the best value Foxtel package for your needs.
Foxtel and broadband bundles: plans compared
Foxtel Broadband
Foxtel now offers combined broadband and TV bundles for customers looking to simplify their monthly bill. You can combine your Foxtel package with an unlimited data NBN or ADSL plan, with NBN available on the Standard Evening Speed (NBN 50) speed tier.
The following table shows a selection of published unlimited Foxtel Broadband NBN plans on Canstar Blue's database, listed in order of monthly cost, from the lowest to highest. Use our comparison tool to see plans from a range of other providers.
Telstra Broadband
Telstra customers can also sign up to Foxtel in addition to their mobile or broadband plan. The telco offers both stand-alone Foxtel from $49 per month, or Foxtel and broadband bundles from $125 per month. You can also add Telstra TV, Foxtel Now, or Kayo Sports to your Telstra plan. Although the below table doesn't include plans with Foxtel, it does give you an idea of what you'll pay for Telstra broadband with and without Telstra TV.
The following table shows a selection of published unlimited Telstra NBN plans on Canstar Blue's database, listed in order of monthly cost, from the lowest to highest. Use our comparison tool to see plans from a range of other providers. This is a selection of products with links to a referral partner.