Smartwatch and fitness tracker buying guide
Smartwatches and fitness trackers are becoming an important tech accessory for many Aussies, with 48% primarily purchasing their device to track their fitness and/or health, while 36% chose to buy the same brand of smartwatch as their phone.
For many of us, a smartwatch or fitness tracker is an essential part of our daily life, both as a standalone product, and when it works in tandem with our smartphones. However, it can be hard to know what to look for when buying a smartwatch or fitness tracker, so check out our buying guide below for more information.

Types of smartwatches and fitness trackers
While smartwatches and fitness trackers have some similarities, and then there are hybrid watches. All three have a lot in common, but they also have their differences, and understanding that can help you make a decision as to which type of wearable will be right for you.
Smartwatch: this is a wearable device with capabilities similar to a smartphone, with apps, the ability to pay with your watch's NFC capabilities, GPS, cellular connectivity (meaning you can make calls and send messages without your phone nearby) and may also include fitness/health tracking and monitoring.
Fitness/activity tracker: a simplified wearable that has a focus on tracking fitness and health monitoring, including heart measurements, blood oxygen, sleep monitoring, workout tracking, etc. Some fitness trackers might have NFC payment capabilities, GPS and other features, but that often depends on the brand/price point.
Hybrid watch: this is an analogue watch that has some digital capabilities, such as step counting, calories burned, notifications and more. These typically look more like a traditional analogue watch and are great for anyone who only wants minimal smartwatch capabilities.
There is of course some crossover between smartwatches and fitness trackers, but ultimately it comes down to what is the main focus of the device. Often fitness trackers are smaller wearables, while smartwatches may have a bigger screen more like a traditional watch.
Some smartwatches have cellular capabilities, meaning that you can leave your phone at home and still have access to calls and messages, but often these will require a separate SIM card and plan to your mobile phone plan.
It's also worth noting that some smartwatches may have a heavy focus on fitness/activity and health monitoring, with some brands cramming these features into smartwatch tech rather than releasing separate fitness trackers. However, these are often rather expensive devices and best suited to serious athletes and adventure enthusiasts.
Ultimately, you need to decide on which features are most important to you and how you want your watch/tracker to fit into your day-to-day life. If you specifically want something to monitor your activity/health during exercise, a fitness tracker might be the way to go. However, if you want something that is more of an extension of your smartphone and that you'll wear all day, a smartwatch or hybrid watch might be the better option.
How much do smartwatches and fitness trackers cost?
The price of smartwatches and fitness trackers varies greatly between brands and capabilities. Typically the more simple devices, such as those offering basic fitness/health tracking and/or basic smartwatch capabilities, can cost around $100 or so, including activity trackers for kids.
Then on the more expensive end of the spectrum, there are the bigger devices with larger screens, more advanced technology and more capabilities, with these devices costing between $1,000 and $1,600 or so.
Pros and cons of smartwatches and fitness trackers
Of those we surveyed, 72% owned a smartwatch, 19% owned a fitness tracker and 6% owned a hybrid watch. While some Aussies bought their device primarily for health/fitness reasons (48%) and others to replace a traditional watch (27%), 15% of those surveyed said they don't wear or use their device as much as they thought they would. So if you're still on the fence about what device you want — or if you need one at all — here are some pros and cons to smartwatches and fitness trackers.
Pros
Cons

Capabilities such as NFC payment and music controls mean you don't need to take your phone or wallet out of your bag or pocket to pay for things or control your music
Variety of designs, colours, materials, bands and more to personalise your wearable to suit your style
Can combine a range of features and functions in one convenient small device
Tracking of exercise could help you optimise your workouts
Health monitoring can help you understand the basics of your health (such as using sleep tracking to monitor if you're sleeping well or not)
Some devices may be waterproof, so you can wear during a swim, surf, etc

Fitness tracking (such as step count or calories burned) could prove to be a distraction and/or preoccupation for some users
Notifications appearing on your watch could be a distraction during the day or during workouts
Usually requires charging and may need to be charged daily, making it yet another device's battery to keep on top of
Can be expensive depending on what you need
You may not use it as much as you anticipate, or find the information particularly useful on a daily basis
Which smartwatch or fitness tracker should you buy?
There is much to consider if you're looking to buy a smartwatch or fitness tracker. While our ratings may help you get an idea as to what other Aussies think of their smartwatch or fitness tracker brand, it's still about finding a product that will best suit your needs.
Budget
Considering the wide product range available, this also means a wide range of prices, so you might want to consider setting a budget first. According to our survey, the average price Aussies paid on their smartwatch/fitness tracker was $387, which is just under the starting price of some of the smartwatches from Apple and Samsung.
Setting a budget can help you focus on what kind of device you're looking at. While it may be tempting to want to best features on the market, or you may consider some features a nice-to-have, a budget may help you to decide between whether a smartwatch or fitness tracker will best suit your needs, and also which features are most important to you. It can also help you decide which brands you might want to consider, as some brands/products may be out of your price range. Ultimately, you might find you need to compromise on some features or brands, to find a device within your price range.
Features and type
Perhaps the biggest decision you'll need to make is which kind of device will best suit your needs — a smartwatch, fitness/activity tracker or a hybrid watch. Consider what you think you'll primarily use your watch for, and then focus on which device will best deliver those features to you.
Out of those we surveyed, 55% used their device to track their general health (heart rate, etc), 34% used it to track their time/GPS/calories burned during a workout and 8% used it primarily to track their sleep. If one of more of these functions are important to you, then it helps to compare devices where health/fitness/sleep tracking is a main priority for the brand or device.
You might also want to consider how often you plan to wear the device (such as all day or primarily during exercise/workouts) to determine what kind of device will best suit you. If you plan on wearing it all day, a device that has smartwatch capabilities, such as NFC payments or media controls, might be important features to you.
Ultimately you'll want to consider what features are most important to you to determine what type of device will best suit your needs. While it may be tempting to go for something with all the bells and whistles, if you don't end up using your device as much as you intended, or you have a stricter budget, focusing on those essential features can help you narrow your search.
Comfort and design
Considering this is a device you'll be wearing all day and/or during workouts, comfort and design are pretty essential things to consider. If you want a larger screen, a smartwatch may be your preference, and these can come in many different styles  — from square screens with simple designs, to devices with round screens that emulate a traditional watch. Some devices also come in different colours and materials, and may have the ability to change the watch band. If you feel you'll want to change things up from time to time, you might consider devices that are easier to personalise.
You'll also want to consider the size of the device and what will be most comfortable to you. Slimmer-designed fitness trackers might be the preference if you will primarily use your device during workouts and don't want a large device on your wrist. Certain activities such as yoga and Pilates, for instance, might be made more difficult if you have a chunky smartwatch on your wrist. Consider how and when you'll use your device to help determine which design and style of device will best suit you.
Compare brands and products
Once you have a general idea of what you want from your smartwatch or fitness tracker, it helps to compare a wide range of brands and products to find something that will best suit your needs. While 36% of those we surveyed bought their device because it was the same brand as their phone, many devices are compatible with a range of smartphones, so you might not be limited to one brand.
If you have an idea of what features and functions are important to you, along with a strict budget, comparing a wider range of brands and products may help you to narrow down what device is going to work best for you and where you can find the best value for money. Just make sure that any device you purchase will be compatible with your phone, as many smartwatches/fitness trackers will require you to download an app to be compatible with your handset and for setup.
Where can you buy smartwatches and fitness trackers?
You can buy smartwatches and fitness trackers from a range of stores, including tech-specific stores, watch stores, sports/outdoor specialist stores and even some telcos (along with any SIM card/plan you may need if it's a cellular device). Keep in mind that some brands may only be available from one store (such as a Kogan-branded device being available only from Kogan). Here are some retailers that sell smartwatches and fitness trackers:
Amazon Australia
Apple
Appliances Online
Big W
Bing Lee
Catch
Harvey Norman
JB Hi-Fi
Kogan
Myer
Optus
Samsung
Telstra
The Good Guys
Smartwatches and fitness trackers might be an important accessory in our daily lives, and for some, and essential item for keeping track of health and fitness. So, there's a lot to consider when you're looking to buy a smartwatch/fitness tracker beyond the brand, features and design. Consider what features and capabilities are most important to you and what your budget is, and maybe consider what brands have proven popular with Aussies, to help you find the best wearable device for your needs.
About our technology experts
---
Emma Bradstock: Senior Telco Specialist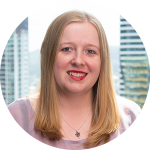 Emma Bradstock has been an authority on consumer phone, internet, technology and streaming markets in Australia for the last 4 years, with a dedication to providing Aussies with all the information they need to make better purchasing decisions. She holds a Bachelor of Arts in Communications and Media from Macquarie University and has a decade of professional writing experience in print and digital media.
Meet the Editorial Team
Samantha Howse: Consumer Research Specialist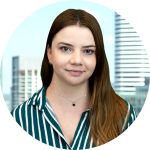 Samantha Howse is Canstar Blue's Consumer Research Specialist, coordinating the consumer research program behind our customer satisfaction awards across Canstar and Canstar Blue in Australia and New Zealand. Sam has earned a Bachelor of Business (Marketing) from Griffith University and, with seven years in market research and 2 years in marketing, she is experienced in survey design, implementation and analysis, coupled with an understanding of marketing principles and best practice.
Meet the Research Team