JBL is music to Aussie ears in earphones ratings
If you have an active, busy lifestyle, you'll need products in your life that are able to keep up with you. And if you also happen to be a big fan of music, you'll need a good pair of earphones that provide the quality and comfort to keep you moving at a fast pace. And of course, you'll want them to look great, too.
Whether you're a regular walker or runner, earphones are the perfect companion to keep you company, and motivated, while you're out and about. However, not all earphones are created equal and there can be a big difference between those that enhance your outdoor experience, and those that even hinder it. Earphones can be your best friend, but also your worst enemy.
So, to find out which brand has struck the perfect balance between sound quality, comfort, style and value for money, we asked hundreds of consumers who have purchased a set in the last two years to rate them across a range of categories. Having "road tested" their earphones, they are well-placed to offer you some guidance for the next time you need to buy a new set. And in this year of our customer ratings for earphones, we're able to report that JBL was rated best for overall customer satisfaction.
Best-Rated Earphones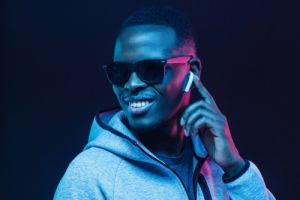 The six brands compared in Canstar Blue's latest review of earphones were rated in the following order for overall customer satisfaction:
1st JBL
2nd Bose
3rd Sony
4th Samsung
5th Apple
6th Kmart
Bose, Sony, Samsung and Apple all got four stars for overall satisfaction, while Kmart was left on three stars overall. Aside from the five-star reviews earned by JBL, there were other brands with noteworthy results. Bose received five stars for sound quality, comfort and audio enhancements, Sony achieved top marks on value for money and practicality, while Samsung also got five stars for practicality.
Read on for a guide to the brands compared this year, with details on what they have to offer if you're in market for a new set of earphones.
Earphones
JBL
Operating for over 70 years, JBL is well-known within the audio industry, manufacturing a range of speakers, earphones and headphones. You can sort its earphones range by colour, price, as well as features such as noise cancelling, waterproof or wireless. JBL earphones cost from as little as $10 but can go up to as much as $300.
Its latest in the range is the JBL Tune 120TWS featuring JBL Pure Bass sound to add a powerful punch to your playlist, according to the brand. They're wireless and allow you to manage calls hands-free or work out without tangling through wires. In terms of battery life, expect four hours of playback and 12 hours for charging, plus use the charging case for just 15 minutes and it's set to go for an extra hour of use.
Here's what JBL's earphones range includes:
JBL Endurance PEAK: $179.95 RRP*
JBL Tune 120TWS: $149.95 RRP*
JBL Endurance SPRINT: $79.95 RRP*
JBL Tune 110BT: $59.95 RRP*
JBL Tune 110: $9.95 RRP*
JBL scored five stars for overall satisfaction, audio enhancements and design. It got a respectable four stars for sound quality, value for money, comfort and practicality.
Bose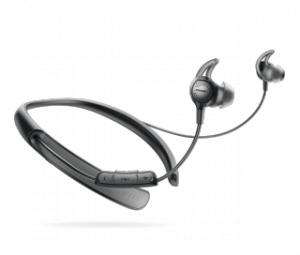 One of the biggest players within the audio industry, Bose has been operating for more than 50 years, providing audio home systems and speakers, professional audio equipment, as well as earphones and headphones. The Bose audio line-up includes earphones for all occasions, covering wireless, water resistant and noise-cancelling models. Expect prices from $100 to $450.
Its most expensive in the range includes the QuietControl 30 wireless earphones, featuring a neckband design to conform to your body. Bose claims that you can control how much of the outside world you'll hear with this pair, so if you're in a noisy commute, you can block out the distractions, but when waiting at a terminal, you can let some background noise in so you don't miss your boarding call.
The Bose earphones range features:
Bose QuietControl 30 wireless headphones: $449.95 RRP*
Bose QC20 noise cancelling headphones: $369.95 RRP*
Bose SoundSport Free wireless headphones: $299.95 RRP*
Bose SoundSport wireless headphones: $229.95 RRP*
Bose SoundSport in-ear headphones: $99 RRP*
Bose got four stars for overall satisfaction, practicality and design, with five stars on sound quality, comfort and audio enhancements. It got just three stars on value for money.
Sony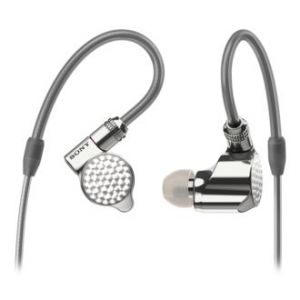 Global company Sony features in virtually every entertainment industry including movies, gaming and music. With an audio range that covers small earphones, right up to professional mixing tables, there's plenty to choose from. Earphones come in a variety of colours and range in price from $40 to $300.
One of Sony's standout models is the WF-SP700N earphones with noise cancelling technology, said to block out any distractions, while its 'Ambient Sound' Mode lets you listen to music and still hear your surroundings. It also has a wireless design with Bluetooth, hands-free calls and splash-proof technology, to ensure rain and sweat don't stop these earphones.
Sony's earphones range features:
Sony Wireless Noise Cancelling Headphones for Sports WFSP700NP: $299.95 RRP*
Sony SP500 Wireless In-ear Sports Headphones (Yellow) WISP500Y: $129.95 RRP*
Sony WI-C300 Wireless In-ear Headphones (Red) WIC300R: $89.95 RRP*
Sony WI-C310 Wireless In-ear Headphones (Black): $79.95 RRP*
Sony In-Ear Headphones EX155AP (MDREX155APL): $44.95 RRP*
Sony got four stars for overall satisfaction, comfort and design. It was five stars on value for money and practicality, but just three stars in the two remaining categories.
Samsung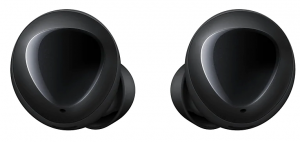 Aside from fridges and washing machines, South Korean tech giant Samsung offers several earphones in its line-up. All models are wireless, with one – Samsung Level Active – specifically designed for sport. It's said to track and monitor your daily fitness regime via an app, plus feature a splash resistant coating to protect the earphones whether you're training outdoors or at the gym. Prices for Samsung's earphones range from $139 to $249.
Its next generation Galaxy buds are the most expensive of the lot. Featuring a pocketable slim design, these are claimed to deliver High Resolution live sound as if you're in the front row of a gig. In addition, they're stated to recognise your surroundings and switch between inner and outer mics, so that you can stay in the conversation and listen to your music, according to the brand.
Samsung's earphones line-up includes:
Samsung Galaxy Buds: $249 RRP*
Samsung AKG N200 Wireless earphones: $199 RRP*
Samsung AKG Y100 Wireless earphones: $149 RRP*
Samsung Level Active: $139 RRP*
Samsung received a solid five-star review on practicality and four stars in all other areas, including overall satisfaction.
Apple
Another multinational tech company, Apple features a modest range of earphones. It aims to deliver increased audio performance and sound isolation. The design of the Apple EarPods is defined by the geometry of the ear and in turn this is aimed to make it a comfortable fit, according to the brand. The full range of earphones from Apple also lets you answer and end calls. Prices for its line-up range from $45 to $319.
Probably one of its most well-known models are its AirPods. Coming with a wireless charging case, they can even sense when they're in your ears, and pause when you take them out. They can be controlled with your voice, so by saying "Hey Siri", you can change the song, adjust the volume, make a call or get directions.
Apple's earphones include:
Apple Airpods with Wireless Charging Case: $319 RRP*
Apple AirPods with Charging Case: $249 RRP*
Apple In-Ear Headphones with Remote and Mic: $129 RRP*
Apple EarPods with Lightning Connector: $45 RRP*
Apple EarPods with 3.5mm Headphone Plug: $45 RRP*
Apple was rated four stars for overall satisfaction and all other areas, except on value for money where it scored three stars.
Kmart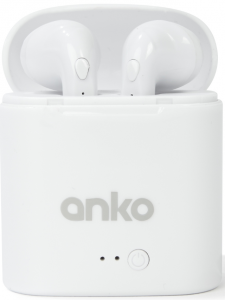 The cheap and cheerful department store has always got you covered, from homewares to clothing and even electronics. Resembling the likes of other brands, Kmart delivers on a range of earphones, with 14 available at the time of writing. Starting from as little as $2 and maxing out at $35, you can certainly find a budget friendly option here.
Its True Wireless Earphones feature up to 2.5 hours of talk time, with an extra 12 hours of playtime with the charging battery case. To recharge, it's stated to take approximately an hour. It features call answer functionality, plus its Bluetooth operating distance is said to be around 10 metres.
Kmart's earphones line-up features:
Kmart True Wireless Earphones: $35 RRP*
Kmart Bluetooth Earphones (Classic Black): $15 RRP*
Kmart Bluetooth Earphones Ear Hook: $15 RRP*
Kmart Earphones Classic Dusty Pink: $5.50 RRP*
Kmart In-Ear Earphones (Black): $2 RRP*
Rounding out this year's review, Kmart got three stars for overall satisfaction and for most other variables. It got four stars on value for money but just two stars for audio enhancements.
What to consider when buying earphones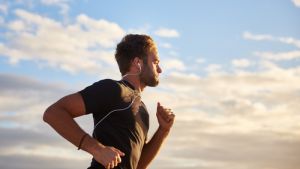 They may be relatively cheap to buy, but you'll still want earphones that deliver good sound quality, comfort and style. We found the drivers of customer satisfaction to be as follows:
Sound quality: 27%
Value for money: 26%
Comfort: 16%
Practicality: 12%
Audio enhancements (e.g. passive noise cancellation): 11%
Design: 8%
Sound quality was the biggest driver of customer satisfaction when it comes to earphones followed by value for money. Most brands aim to constantly improve the sound quality of their range but you also don't want to be spending more than you should for a pair of earphones. Doing your research before settling down on a brand might help you find exactly what you're looking for in a set.
Types of earphones
In this review of earphones, we're specifically referring to in-ear earphones – which include earbuds and in-ear canal earphones. Basically, any type of headphones that are placed inside your ear. Click here for our review of larger headphones.
Earbuds: these earphones sit loosely inside your outer ear. They tend not to produce amazing sound, but they are easy to carry around and can be very cheap to buy.
In-ear-canal headphones: these use eartips that fit snugly, and fairly deep, inside your ear canals. They block external noise well, but can feel uncomfortable.
Canalbuds: these earphones represent the middle ground between standard earbuds and in-ear-canal headphones. They are also inserted into your ear canal, but use smaller eartips and are not inserted as far. You may not get the same quality, but what you lose in sound, you might make up for in comfort.
Small earphones tend to be relatively inexpensive, but this does mean you might be forced to replace them more often than you'd like. Our survey respondents spent an average of $72 on their earphones and 37% have tried multiple brands. 19% said brand name was an important factor in their purchase decision. If that's the case for you, we suggest keeping our ratings in mind the next time you need to replace your earphones.
About the author of this page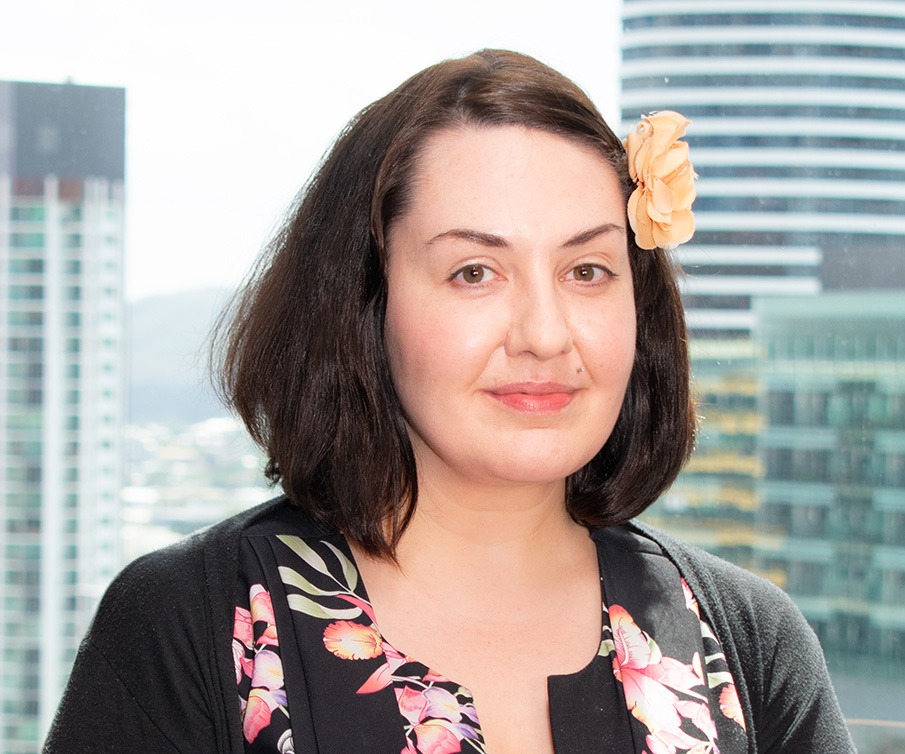 This page was written and is regularly updated by Canstar Blue's Telco Editor, Tara Donnelly. Having spent over seven years writing for and editing comparison websites, she's an expert in all things telco and tech, including phones, tablets and other devices, and how to find the best deal for your family. She loves to highlight the next best deals, while also flagging the things you need to be aware of. Tara also acts as a spokesperson for Canstar Blue.
Picture credits: Damir Khabirov/shutterstock.com, marvent/shutterstock.com, Shift Drive/shutterstock.com
*Prices taken from retailer websites, correct as of October 2019