Fact Checked
Apple is Aussies's pick for best earphones
If you have an active, busy lifestyle, you'll need products in your life that are able to keep up with you. And if you also happen to be a big fan of music, you'll need a good pair of earphones that provide the quality and comfort you need to keep you moving at a fast pace. And of course, you'll want them to look great, too.
Whether you're a regular walker or runner, earphones are the perfect companion to keep you company, and motivated, while you're out and about. However, not all earphones are created equal and there can be a big difference between those that enhance your outdoor experience, and those that make it less enjoyable.
So, to find out which brand has struck the perfect balance between sound quality, comfort, style and value for money, we asked nearly 600 consumers who have purchased a set in the last two years to rate them across a range of categories. Brands which received the minimum survey sample size of 30 responses are featured in our ratings. Having 'road tested' their earphones, our respondents are well-placed to offer you some guidance for the next time you need to buy a new set.
It was a sweet victory for tech giant Apple this year, having rated best for overall satisfaction, sound quality, audio enhancements, practicality, comfort and design.
Best Earphones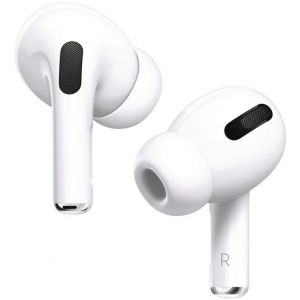 Here are the best brands of earphones in Australia, as rated by consumers in Canstar Blue's latest review:
Apple
Sony
Samsung
Kmart
Apple hit all the right notes in our earphones ratings, having rated best for overall satisfaction and most other categories. Although when it came to value for money, Sony and Kmart came out on top, with both achieving full marks for the category. For overall satisfaction, Sony was rated four stars, while Samsung and Kmart rounded up the scores on three stars.
Read our guide to learn more about the brands compared this year, with details on what they have to offer if you're in the market for a new set of earphones.
Earphones
Apple
Multinational tech company Apple features a modest range of earphones, mainly aiming to deliver increased audio performance and sound isolation. The design of Apple EarPods is said to be defined by the geometry of the ear and in turn, this is aimed to make it a comfortable fit, according to the brand. All Apple earphones also allow you the convenience to answer and end calls. Prices for its line-up range from $45 to $399.
Probably one of its most well-known models is its AirPods. Coming with a wireless charging case, they can even sense when they're in your ears, and pause when you take them out. They can be controlled with your voice, so by saying "Hey Siri", you can change the song, adjust the volume, make a call or get directions.
Apple's range of earphones  includes:
Apple EarPods With Lightning Connector: $45*
Apple In-Ear Headphones With Remote & Mic: $129*
Apple AirPods With Charging Case: $249*
Apple AirPods With Wireless Charging Case: $319*
Apple AirPods Pro: $399*
Apple was rated best for sound quality, audio enhancements, comfort, practicality, design and overall satisfaction. It also got four stars for value for money.

Sony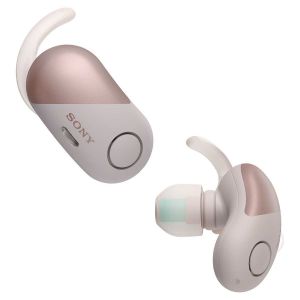 Global company Sony features in virtually every entertainment industry including movies, gaming and music. With an audio range that covers small earphones, right up to professional mixing tables, there's plenty to choose from. Earphones come in a variety of colours and range in price from $12 to $2,499.
One of Sony's standout models is the Sony Wireless Noise Cancelling Headphones For Sports ($178 RRP*). It's said to block out any distractions with its noise-cancelling feature, but also contains an Ambient Sound Mode which lets you listen to music and still hear your music. Plus, this pair of Sony earphones features a wireless design with Bluetooth, hands-free calls and splash-proof technology, to make sure rain and sweat don't stop the music.
Sony's range of earphones features:
Sony In-Ear Headphones: $12*
Sony Wireless In-Ear Headphones: $89.95*
Sony EXTRA BASS Wireless In-Ear Headphones: $129*
Sony H.ear in 3 Truly Wireless Headphones: $299.95*
Sony Sports In-Ear Headphones: $129.95*
Sony earned a five-star review for value for money, before scoring four stars for overall satisfaction and everywhere else.

Samsung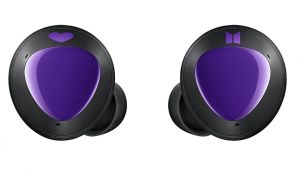 Aside from fridges and washing machines, South Korean tech giant Samsung offers several earphones in its line-up. All models are wireless, with one – Samsung Level Active – specifically designed for sport. It's said to track and monitor your daily fitness regime via an app, plus features a splash-resistant coating to protect the earphones whether you're training outdoors or at the gym. Prices for Samsung's earphones range from $129 to $319.
Its next-generation Galaxy buds are among the most expensive of the lot. Featuring a pocketable slim design, these are claimed to deliver high-resolution live sound as if you're in the front row of a gig. Plus, they're stated to recognise your surroundings and switch between inner and outer mics, so that you can stay in the conversation and listen to your music, according to the brand.
Samsung's range of earphones includes:
Samsung AKG Earphones: $129*
Samsung Galaxy Buds+: $299*
Samsung Buds+ BTS Edition: $299*
Samsung Galaxy Buds Live: $319*
Samsung Gear IconX: price unavailable
Samsung achieved a solid four-star rating in most categories. The two exceptions were value for money and overall satisfaction, where it landed on three stars.

Kmart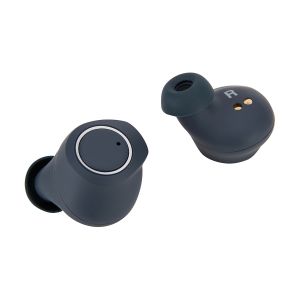 The cheap and cheerful department store has always got you covered, from homewares to clothing and even electronics. Resembling the likes of other brands, Kmart delivers on a range of earphones, including true wireless earbuds and fun Disney-theme options for the kids. Starting from as little as $2 and maxing out at $35, you can certainly find a budget-friendly option here.
Kmart's True Wireless Earphones feature up to 2.5 hours of talk time, with an extra 12 hours of playtime with the charging battery case. To recharge, it's stated to take approximately an hour. It features call answer functionality, plus its Bluetooth operating distance is said to be around 10 metres.
Kmart's line-up of earphones features:
Kmart In-Ear Earphone: $2*
Kmart True Wireless Earphones: $7*
Kmart Liquid Ears Sports Clip In-Ear Headphone: $9*
Kmart Minnie Mouse Ear Bud Inline Earphones: $10*
Kmart Captain America In-Ear Headphones: $10*
Kmart achieved a five-star rating for value for money, before rounding up the scores with three stars everywhere else.

Other earphone brands
The four tech brands featured in this year's review aren't the only options worth considering. Here are a couple more you should check out:
Bose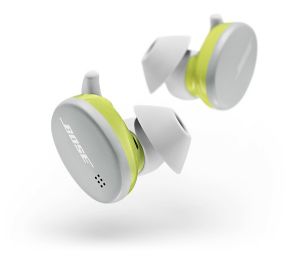 One of the biggest players within the audio industry, Bose has been operating for more than 50 years, providing audio home systems and speakers, professional audio equipment, as well as earphones and headphones. The Bose audio line-up includes earphones for all occasions, covering wireless, water-resistant and noise-cancelling models. Expect to pay around $299.95 to $449.95 for its in-ear range.
Bose's most expensive set of earphones includes the QuietControl 30 Wireless Earphones, featuring a neckband design to contour your body. Bose claims that you can control how much of the outside world you'll hear with this pair, so if you're in a noisy commute, you can block out the distractions, but when waiting at a terminal, you can let some background noise in so you don't miss your boarding call.
The Bose earphones range features:
Bose QuietControl 30 Wireless Eeadphones (Apple devices): $449.95*
Bose QuietComfort Earbuds: $399.95*
Bose QC20 Noise Cancelling Headphones (Samsung/Android devices): $369.95*
Bose SoundSport Free Wireless Headphones: $299.95*
Bose Sport Earbuds: $299.95*
JBL
Operating for over 70 years, JBL is well-known within the audio industry, manufacturing a range of speakers, earphones and headphones. You can sort its earphones range by colour, price, as well as features such as noise-cancelling, waterproof or wireless. Prices for JBL earphones start from just under $15 and can go up to as much as $300.
One of the products to expect is the JBL Tune 220TWS (179.95 RRP*) featuring JBL Pure Bass Sound to add a powerful punch to your playlist, according to your taste. These earphones are wireless and allow you to manage calls hands-free or workout without getting tangled in a messy cable. In terms of battery life, this pair of true wireless earphones is claimed to max out after 19 hours and requires two hours for charging. It's a huge difference from other models, such as the JBL 120TWS, which offers four hours of playback with 12 hours of recharge time.
Here's what JBL's earphones range includes:
JBL Tune 110: $14.95*
JBL Endurance RUN: $29.95*
JBL Tune 110BT: $69.95*
JBL LIVE 300TWS: $249.95*
JBL Reflect Flow: $249.95*
What to consider when buying earphones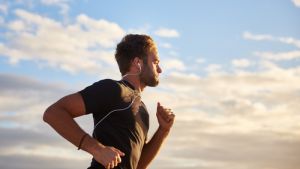 They may be relatively cheap to buy, but you'll still want earphones that offer decent sound quality and that won't let you down mid run. Our survey found the drivers of customer satisfaction for earphones to be as follows:
Comfort: 27%
Sound quality: 21%
Value for money: 19%
Design: 16%
Audio enhancements (e.g. passive noise cancellation): 9%
Practicality: 8%
Compared to last year, it looks like Aussies are looking for something that improves their overall listening experience. Comfort (up from 16%) replaced sound quality (down from 27%) as the top driver of customer satisfaction. And it makes sense, considering nearly one in four (23%)  of people surveyed wear earphones for several hours a day. The results also showed people are now willing to pay more, with the average amount spent on earphones now $112 (previously $72).
In terms of shopping habits, one in four (28%) people we surveyed bought wireless earphones to avoid wires, while 13% chose the same option simply to keep up with technology. A handful of respondents similarly purchased earphones specifically for gaming (4%). For others, it was simply a matter of picking the cheapest earphones or any that were on sale (24%).
Types of earphones
In this review of earphones, we're specifically referring to in-ear earphones – which include earbuds and in-ear canal earphones. Basically, any type of headphones that are placed inside your ear. Click here for our review of larger headphones.
Earbuds: these earphones sit loosely inside your outer ear. They tend not to produce an amazing sound, but they are easy to carry around and can be very cheap to buy.
In-ear-canal headphones: these use ear tips that fit snugly, and fairly deep, inside your ear canals. They block external noise well but can feel uncomfortable.
Canal-buds: these earphones represent the middle ground between standard earbuds and in-ear-canal headphones. They are also inserted into your ear canal, but use smaller ear tips and are not inserted as far. You may not get the same quality, but what you lose in sound, you might make up for in comfort.
Small earphones tend to be relatively inexpensive, but this does mean you might be forced to replace them more often than you'd like. Our research shows 21% of people have tried multiple brands of earphones to find their perfect fit, while 10% tried multiple models of earphones from the same brand. It's also worth mentioning that a few of our survey respondents also had to buy an adaptor for their earphones to work with their phones (5%), adding to the overall cost.
About the author of this page
This report was written by Canstar Blue's home & lifestyle journalist, Tahnee-Jae Lopez-Vito. She's an expert on household appliances, grooming products and all things grocery and shopping. In addition to translating our expert research into consumer-friendly ratings reports, Tahnee spends her time helping consumers make better-informed purchase decisions on all manner of consumer goods and services, while highlighting the best deals and anything you need to be aware of.
Picture credits: Damir Khabirov/Shutterstock.com, marvent/Shutterstock.com, Shift Drive/Shutterstock.com. 
*Prices taken from retailer websites, correct as of October 2020.