Shell Fuel Cards Review & Guide
Swinging into the service station can cause a few stressful moments, with long lines, fluctuating petrol prices and your car's warning light constantly flashing enough to cause minor road rage. While some Aussie motorists drive further afield for a cheaper deal, and others use grocery dockets to save money, an increasing number of petrol chains are offering fuel cards to help consumers save a few cents every time they fill up at the pump.
One such petrol chain is Shell, with the global oil and gas company offering the 'Shell Fuel Card' for motorists and businesses to use at more than 1,250 locations across Australia, including over 150 truck friendly sites, which is handy for the local and interstate traveler alike. With plenty of other benefits for businesses, read on to find out just what a Shell Fuel Card can do for you.
Shell Fuel Card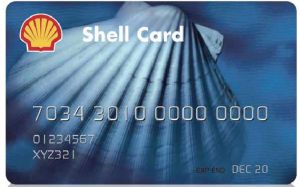 Available for all business types, including private and public companies, small businesses and sole traders and even trusts, the Shell Fuel Card is easily acquired through an online application through the Shell website. The application will require the user to provide their ABN, bank details, vehicle details as well as a driver's licence, with users then able to take advantage at the petrol bowser.
Shell does not currently outline any possible sign up costs or registration fees, so it's always best to read the fine print. But with potential savings on the table, a small initial fee could be worthwhile in the long run.
Similarly, Shell does not outline the exact savings that motorists and businesses can expect when they fill up at a Shell petrol location, but most fuel cards offer discounts on certain fuel types, in addition to potential savings on other vehicle expenses. If you're not sure about any of the registration questions, or are simply after a bit more information, Shell has a 24-hour community hotline for consumers to use.
Shell Card Online
One of the biggest advantages with the Shell Fuel Card is the online reporting, with plenty of features available for businesses to not only track spending, but also keeps your financial documents together, handy for the disorganised, or for when tax time comes around.
Transaction history and financial reports are available for the past few years, with the current financial year documents able to be extracted into a BAS statement to help with tax lodgements
Settings and restrictions can also be applied to fuel cards via the online service, with businesses and cardholders being alerted to any potentially fraudulent activity. Cards can also be set up so that the purchases can be validated before the transaction goes through, with restrictions able to be set on fuel types, as well as any products and services available in store, cutting down on unauthorised purchases.
You can also review transactions via the Shell app, available on both iOS and Android. Additionally, motorists can also find their nearest Shell location via the app, as well as keep track of any potential deals and rewards, perfect for those constantly on the go.
Is a Shell fuel card worth it?
When it comes to running a business, increasing petrol and vehicle expenses can quickly run a business into the red, with many businesses taking advantage of any savings they can in order to stay ahead. As a result, using a fuel card could make a noticeable difference on your business' bottom line, with plenty of extras also available to make travelling easier or more enjoyable. Realistically there aren't many reasons as to why a business shouldn't consider a fuel card, but at the same time, blindly choosing one may do more harm than good.
As Shell is one of the more prominent petrol chains in Australia, motorists will benefit from savings all across the country, as well as avoid a few headaches when it comes to preparing for tax time. However, with plenty of fuel cards and even more petrol chains available for consumers, which one you decide to go with will depend on your specific circumstances. How often you travel, what you drive as well as your business' budget will all affect which fuel card you sign on the dotted line with, so it's best to do your own research before the next time the tank hits empty.