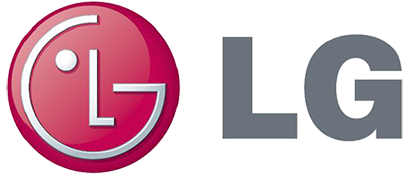 Review of LG washing machines
LG is one of the world's biggest appliance manufacturers. From refrigerators to televisions and washing machines, the brand that says 'Life's good' has usually got you covered with generally quality products at reasonable prices. LG frequently performs well in Canstar Blue's customer satisfaction ratings for both front and top load washing machines, so let's get the full lowdown on what's on offer from this South Korean tech giant in Australia.
LG washing machines
In Australia, LG has 17 top loader washing machines available, plus a sizeable 19 different front loaders. For both kinds of washing machine, prices start at around the $700 mark and the dearest is about $3,000. What separates the cheap from the expensive?
LG Top Loaders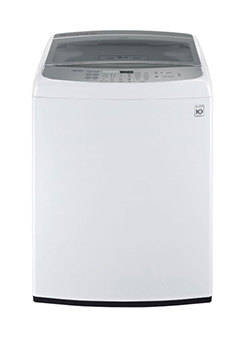 LG's top loaders start at just over $700 for the relatively small 6.5kg unit (WF-T6572) and max out at around $1,900 for the massive 14kg model (WTG1432VH). Besides capacity differences, here are some key features to look out for with LG top loaders:
Multi-motion drum moving in multiple different ways to thoroughly wash your clothes. Some models feature a 6-directional movement.
"Direct Drive" motor. The inverter control features less moving parts than traditional motors and this can result in a quieter cycle. LG has a 10 year warranty on this part.
On-board heater for increased stain removal ability.
Intuitive design, such as the control panel at the front for easy access, and a transparent lid so you can see your clothes being walloped around.
Special cycle for cleaning the cleaner; this monthly cycle removes detergent build-up and other residue.
Stainless steel tub to rein in bacteria, plus it's hardier.
The direct drive motor replaces the traditional agitator that can result in a more efficient and quiet cycle.
Multiple wash cycles with smartphone Smart Diagnosis troubleshooting tool.
LG's top loaders come with an impressive set of features to make washing awash with excitement. Okay, you still may not be excited, but more convenient washing usually means more time for the important things, like watching TV and eating chocolate. In fact, you could even drop your chocolate on your clothes, safe in the knowledge that LG's top loaders have technology to make stain removal as pain-free as possible.
LG Front Loaders
LG front loaders for the most part come in smaller capacities than its top loaders. Prices start at around $800 for a 7kg unit (WD1200D), and max out with a 15kg capacity model for roughly $3,500 (WD1259FD6). However, the caveat with this is it's a washer/dryer combo, meaning 7.5kg is technically dedicated to washing and drying. The largest washer-only unit is 10kg, which costs about $2,300 (WD12595D6). Key LG front loader features are:
Six-way motion cycle: stepping, tumbling, scrubbing, filtration, rolling, swing.
Customised cycles for sportswear and delicate fabrics (e.g. Lycra and other sensitive polyesters, along with lace and other fabrics found on undergarments).
Smart diagnosis troubleshooting.
Many feature 4-star ratings for both water and energy consumption.
The 10kg unit mentioned earlier uses 102L per cycle and 385kWh a year, based on one wash per day. The equivalent LG top loader (WTR10686) in comparison uses the same amount of water, but consumes 693kWh in electricity.
This could potentially save you over $70 a year, which could make up for the initial purchase price down the track. (This is based on a 23c/kWh rate, and is dependent on personal circumstances).
LG's front loader range is pretty impressive. With such a large array of capacities and prices, there is likely to be one out there for you and your household. Furthermore, with these purported energy savings, you could potentially make up the initial purchase price of a front loader, and be kinder to the environment in the meantime.
Is an LG washing machine worth the money?
LG's large range of both front and top loader washing machines ensures it remains among the top of the brand pile that consumers keep a watch on. If shopping around, it makes sense to go for one of the leading appliance manufacturers in the world. In fact, many of LG's washing machine parts are backed by generous warranties – some are even 10 years long!
It also makes sense to opt for a front loader if looking at LG. The costs aren't all that different to a top loader, but you'll likely save money on electricity usage, and possibly water consumption, over time. However, there is still merit in buying a top loader, because:
The ability to add in clothes mid-wash is a handy feature. Forgotten a sock? No worries.
You can just chuck clothes in at the top, as opposed to opening the hatch on the front, which can be better for the back and more convenient.
Top loaders generally have much larger capacities, meaning bigger wash loads at a time.
Overall, LG comes to the washing machine game strongly, and with its large range, it is worth a look to see if LG could make your 'Life good' – or at least make your life a little bit easier in the laundry department.