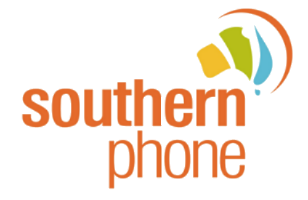 Review of Southern Phone mobile plans
The mobile phone plan market is ever-increasing, and a player currently making a racket is Southern Phone. Operating on both the Telstra 4G Network and Optus 3G Network, Southern Phone offers a large variety of postpaid plans, with a range of contract options. You'll get the choice of either a bundled phone plan, or SIM Only plan. With Southern Phone's array of plans, you'll be Yee-Hawing, watching NASCAR and eating southern fried chicken in no time.  However, in a saturated mobile market such as Australia, how does Southern Phone really stack up? Let's find out.
Southern Phone Mobile Plans
Plan Type (Network)
What's Included
Price Per Month
SIM Only (Optus  3G)
$200 talk and text, 500MB data
$20
$300 talk and text, 750MB data
$25
$500 talk and text, 1.5GB data
$35
Unlimited talk and text, 2GB data
$35
Unlimited talk and text, 3GB data
$40
$800 talk and text, 3GB data
$45
Bundled Plans (Telstra 4G)
$100 talk and text, 100MB data
$15
$200 talk and text, 200MB data
$20
$200 talk and text, 1.5GB data
$30
Unlimited talk and text, 2GB data
$40
Unlimited talk and text, 5GB data
$50
Unlimited talk and text, 10GB data
$70
Bundled Plans (Optus 3G)
$100 talk and text, 100MB data
$15
$200 talk, unlimited text, 1GB data
$20
$400 talk, unlimited text, 1.5GB data
$30
Unlimited talk and text, 2GB data
$40
Unlimited talk and text, 5GB data
$50
Unlimited talk and text, 10GB data
$70
Source: Southern Phone website
Founded in 2002, Southern Phone started out of concern for the lack of networks available to regional and rural communities. Following a grant of just under $5 million from the Australian Government at the time, Southern Phone developed a strategy to better service these areas. Nowadays, Southern Phone's constitution stipulates that only Australian local governments can hold shares in the company. Dividends are paid to local governments, and used to fund local projects in the community. It's a noble cause, but how do Southern Phone's plans look and fare?
Southern Phone SIM Only Plans
If SIM Only is your flavour and you like the fact you can bring your own phone, then Southern Phone's plans may be for you. Available only on the Optus 3G network, you might find that these plans to be quite good value, especially compared to their bundled brothers and sisters.
A 2 minute standard call is $2.38
SMS 25 cents
Excess data $10 per 1GB up to 3GB and then 5 cents per MB with a minimum charge of 25 cent
If you restricted your use solely to standard national calls each of 2 minutes duration, you could make the following calls:
$20 plan: 84 calls
$25 plan: 126 calls
$35 plan: 210 calls
$45 plan 336 calls
Keep in mind that while these plans are month to month, you will be charged an $8 port-out fee should you change providers. This is noteworthy because not many other providers do this. Nevertheless, here is a snapshot of how Southern Phone's SIM-only plans look:
If unlimited calls and texts are more your flavour then Southern Phone also has you covered from $35 a month, and these plans look at least half decent, of course remembering you are relegated to Optus 3G speeds.
Southern Phone Bundled Plans
The vast majority of Southern Phone's plans come with a mobile phone bundled in.
You get a choice of either the Telstra 4G or Optus 3G network
Telstra does have 4G speeds, but plans on the Optus network tend to offer more 'bang for buck'
For rural residents in which Southern Phone was made for, who do not yet have access to 4G coverage, you may find better value in Optus' plans, even if they are 3G.
With the Budget, Small and Medium plans, calls are charged at 99c per minute plus a 40 cent flagfall, which is pretty standard across most telcos in Australia.

A text is 25c, MMS is 77c and 1mb of data costs 5c, with a minimum charge of 25c i.e. you automatically use 5mb.
Overall these plans are great for someone living outside of a metro area as Telstra has the widest coverage of any of the Big 3 networks (Vodafone and Optus are the others). All are on a 24 month contract, and what's more is you can bundle a phone in with your plan, with a choice of up to nine phones.  There is an array of phones ranging from entry-level to the high-end; for example, you can get a Samsung Galaxy S7 bundled from $59 a month.
Other phones are as little as $2 a month extra on top of your plan, which represents solid value and is sure to entice a few customers over. Here is how a handful of the plans look with a Galaxy S7 bundled in, paying attention to the value propositions that are different across the Telstra and Optus networks:
How do Southern Phone compare to other providers?
Southern Phone's variety of plans spread across two networks and further split into contract and no contract options makes it an interesting telco. We'll split them down further by cost to compare them with other telcos.
SIM-Only Plans Compared
Unlimited calls and texts on Optus 3G from $35 a month
Unfortunately Southern Phone's SIM Only plans fail to stack up particularly well in a very competitive market of postpaid providers. At the cheapest end of the market, you can expect to get unlimited calls and texts, as well as 2GB of data from around $20 per 30 day or monthly contract. Adding insult to injury is the fact that many providers operate on the 4G network, and while this is likely little use for someone living out bush, it is a consideration nonetheless. Overall, look out for providers like Yomojo, Vaya, Dodo and Jeenee Mobile that all offer something comparable to Southern Phone for a fair bit cheaper per month. Also take into account the $8 fee if you decide to leave Southern Phone.
Bundled Plans Compared
Unlimited calls and texts with 2GB of data from $40, with a Samsung Galaxy S7 from an extra $37 a month using either the Telstra 4G or Optus 3G Network
In the bundled phone plan sphere, Southern Phone makes nary a compelling case for its Optus 3G plan when you can hop on a Telstra 4G plan for the same price. Having choice is nice, though. All in all, while Southern Phone does compare on price for the most part, it doesn't really compare to some providers as far as inclusions go. Keep an eye out for providers like Virgin Mobile, Woolworths Mobile, Vodafone and Optus that all offer comparable plans that include extra data and goodies. Virgin Mobile stands out as offering some of the cheapest plans, but there is merit to the four others – Southern Phone again falls behind.
Is Southern Phone right for me?
Southern Phone's wide variety of phone plans doesn't mean it's the best bang-for-buck telco out there. Frequently, the telco is outclassed by low-cost and full-service providers alike. This is especially the case in data inclusions.
Where Southern Phone proves worthwhile is the fact that its service is split between the Telstra and Optus networks, which means that if you live in a rural area, then a Telstra plan could provide more adequate coverage. It's nice to have this peace of mind. Its initiatives for rural Australia are also noble. If you're living in a rural area then you may feel touched by Southern's sentiment. It may well be enough to sway these people, but urban dwellers may not feel the same way.
The hard fact is that many urban people just want the best bang for buck and might not necessarily feel sympathy for the issues Southern Phone addresses. Overall, Southern Phone has a wide variety of plans from cheap to expensive, and chances are you'll find a plan in your price range. However, with a little more hunting around, you can find a lot more bang for buck elsewhere.