As winter well and truly creeps up, you can start to feel unprepared in the heating department. Understandably, many Australians are reluctant to go for broke on heaters because they become almost obsolete after a few months. That's why we've put together a handy guide to help you navigate the best kind of heater for your home with a price tag that won't break the bank.

Types of heaters
Cheap heaters are all well and good, but you first need to determine what type of cheap heater you need. There are several different types of heaters available, each designed for different purposes and budgets. Here are a few different styles:
Fan heaters: 

are comparatively small, portable, and suited to heating small spaces. They come in a range of sizes and costs, plus are generally one of the cheaper heater types to buy, but can be huge energy suckers. These operate by fanning heated air (circulated over a heating element) into a room.

Oil column heaters:

 also known as 

oil-filled heaters

, are electric-powered and produce radiant heat. They are widely available in a variety of different shapes and sizes, plus continue to produce heat for a period of time once they are turned off.

Gas heaters: 

are ideal for households with natural gas in their area, providing either convective or radiant heat, while for those without, LPG heaters are also an option. 

Gas heaters

 are either unflued, meaning they will be portable, or flued, which means they will be fixed. These tend to be more expensive than the electric options but won't be affected by a power blackout.

Panel heaters: 

are typically slim and streamlined in design, providing reliable electric heating without using up too much space. Some stand upright or roll on castors, while others can be wall-mounted. These are available in a range of sizes and styles to suit all budgets.

Electric fire heaters: 

electric heaters

 with a flame effect are designed to provide a classic fireplace look but without the chimney and wood. These use lights and water vapour to create the flame effect, while the electric heating maintains a reliable temperature. You can choose from a number of sizes to suit your specific room.
What size heater should I use?
To help you find the right heater for your home, you can start by measuring the size of the space you wish to heat. To do so, simply multiply the length of the room by the width. Typically, for a small room, you'll need a heater with 1,000W to 1,500W of power, while for heating larger areas, opt for a heater with 2,500W+. 
Which type of heater is cheapest to run?
With so many heater types to choose from it can be tough to decipher which heater is the cheapest to run and most energy efficient heater. As far as portable heaters go, the most energy efficient heater for larger spaces are electric heaters.
According to Canstar Blue analysis, electric heaters can add between $104 and $210 to quarterly energy costs  if run consistently throughout cooler months.
How much do fan heaters cost?
Fan heaters range between $15 and $500 depending on the size, model and brand. You can purchase small desktop heaters all the way to large fan heating units for bathrooms.
Cheap Fan Heaters
Kmart Fan Heater – $15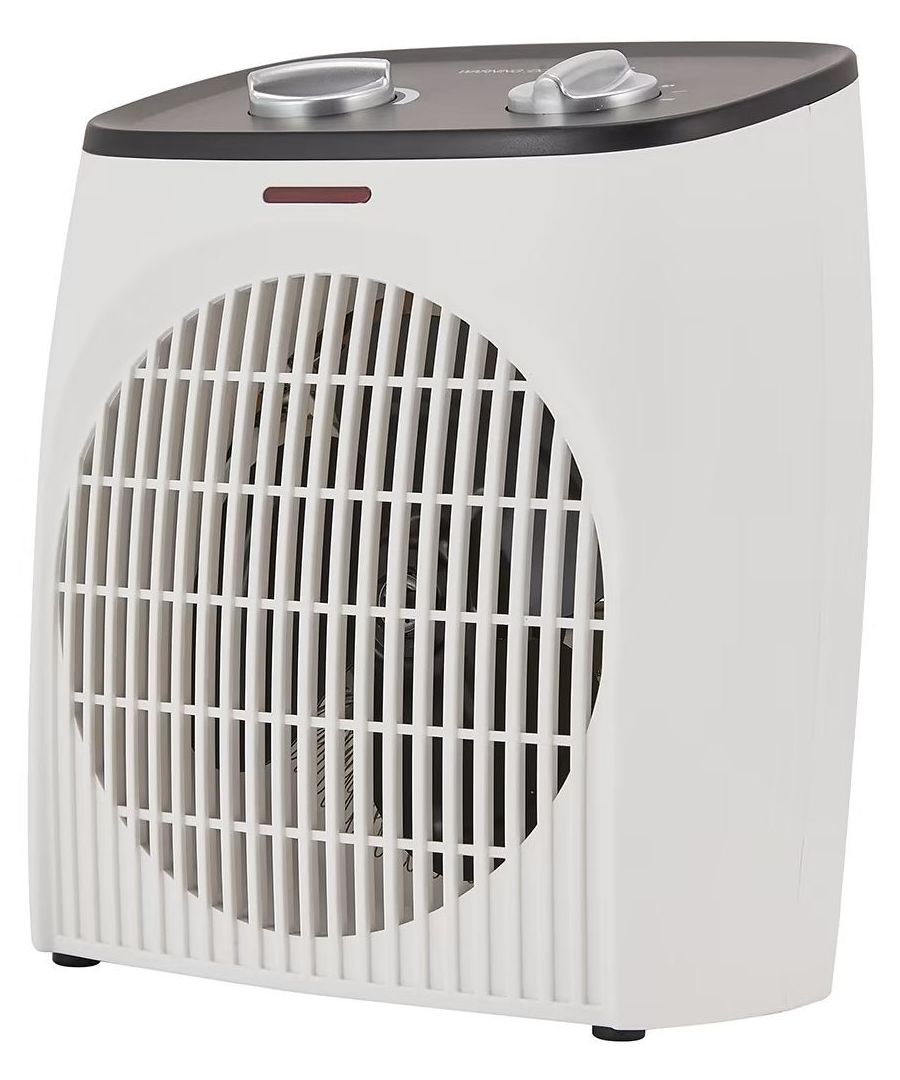 The cheap and cheerful Kmart heater is packed with all the features you would expect to help keep you warm and comfy during the colder months. It comes with 2000W of power and two heat settings. Other features include a power indicator light and an adjustable thermostat, coming in a white finish.
The Kmart fan heater is equipped with overheat protection and a safety tip-over switch, which automatically shuts off the appliance in the event that it gets bumped. Kmart states that all of its heaters are tested to applicable Australian electrical safety standards and are certified as compliant. Durability and performance testing are also carried out prior to QA approval. 
How much do oil heaters cost?
Oil column heaters cost between $30 and $400. Depending on the number of fins and added features, an oil-filled heaters price will vary.
Cheap Oil Heaters
De'Longhi 1000W Radia S Oil Column Heater – $135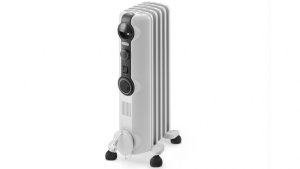 The De'Longhi Radia S Oil Column heater is a smaller model of heater that packs a punch with power. Suitable for a small to medium sized room, this column heater is packed with features, including a thermostat and adjustable heat settings for added comfort, convenience and efficiency. With its pre-assembled folding castor wheels, you can easily move the unit from one room to another for easy heating during winter. 
How much do gas heaters cost?
Gas heaters come in a range of sizes and models but prices can range between $500 and $3200. They're a more expensive option as far as heaters go, but are far more effective when heating larger rooms.
Cheap Gas Heaters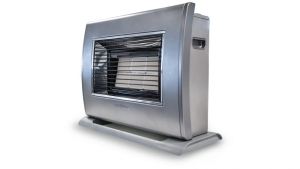 Bromic SupaHeat 2 Indoor Flueless Gas Heater – $699
The Bromic SupaHeat is a compact heating system designed to be powered from LPG or natural gas. Without taking up too much space the SupaHeat creates a comfortable heat for any room and boasts features including one touch electronic igniter, two step heat control and comprehensive safety features.  
How much do panel heaters cost?
Panel heaters cost between $100 and $700 depending on the size and model. Panel heating offer the convenience of slotting the unit into any room without taking up too much floor space. 
Cheap Panel Heaters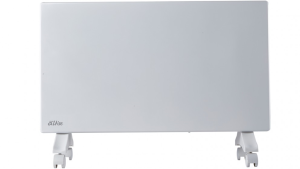 Omega 1800W Altise Panel Convection Heater – $144
The Omega 2000W Altise Electric Panel Heater (OAPE2000W) is designed to keep your room toasty during the chilly winter months. It has a slim and lightweight design, just 75mm in width, providing plenty of flexibility for setting it up in your home. You can wall-mount the unit using the included brackets so it's out the way, or you can use the castors and operate it freestanding anywhere around your home. With a maximum 1800W heating power, you're looking at warming up rooms of up to 30m². Other features include an LED display control panel with soft-touch buttons.

How much do electric fire heaters cost?
Electric fire heaters range from $170 to $3,000. This type of heater ranges in size and model from small portable heater to a built-in fireplace to heat a large living room. 
Cheap Electric Fire Heaters
Dimplex Mini Cube Fire Heater – $169
Dimplex offers a variety of electric fire heaters, including suites, wall-mounted fires, fireboxes and portable electric fire heaters. The Dimplex Mini Cube Fire Heater (MINICUBE-B) is just one option to choose from and boasts 1500W worth of heating power as well as Optiflame LED for a flame and coal effect.
This electric heater features a curved steel casing and a louvered front panel. It comes with two heat settings – 750W and 1500W – and a two-year manufacturer's warranty. This Dimplex fire heater is available in either red or black.
Factors to consider when buying a heater
The main factor to consider when buying a cheap heater is what you would consider 'cheap'. While a larger up-front cost can be off putting, a more energy efficient unit can save you plenty of money in the long run. On the other hand if you're looking for something to run every now and again without it having a huge impact on your energy bill, a cheaper up-front cost may be more appealing. Weighing up which end of the scale you lean towards will be a big decider in which kind of heater you ultimately buy.  
Is a cheap heater worth it?
Like with buying budget appliances, wallet-friendly heaters are often cheap for a reason, either because they don't provide the same level of features as more expensive models, or because they're costly to run. That's why it's important to consider energy efficiency, as opposed to solely price, and to buy the most efficient heater within your budget range. Functionality, of course, is also a key factor to think about. Generally, low-cost appliances come with fewer functions and offer less flexibility (e.g., adjustable thermostat and multiple settings). So, if you're not shivering for a heater that can be used all day, every day (or even every second day), a basic model with minimal features might be all that you need.
Original Author: Tahnee-Jae Lopez-Vito