If you're an avid Kmart shopper, chances are you've bought or pondered over an Anko product before. But is this budget brand worth all the fuss? Here's our review.
Is Anko owned by Kmart?
Anko is the official brand name of all Kmart's own-branded products. It was introduced in 2019, as part of a re-branding campaign, coinciding with the department store's 50th anniversary. Kmart no longer brands its products according to department (i.e. kids clothing, homewares, etc.), but rather just under one universal brand name – Anko.
What brand is Anko?
Anko stands for 'A New Kind Of', and Kmart says it's a combination of all its old '&Co' labelling, including Home&Co, Kids&Co, Clothing&Co and Active&Co. The 'k' in the name is a cheeky nod to Kmart Australia. The department store still sells other branded items such as Lego, V Tech, Fisher-Price; and most consumer electronics are still sold separately to the Anko brand.
Where are Anko products made?
Kmart states that Anko products are designed and sourced by a team of in-house buyers and designers, but most of the department store's cult products and appliances come from China. The Kmart website states that Anko appliances and products are tested to applicable Australian electrical safety standards and are certified as compliant. Durability and performance testing are carried out before quality assurance approval, according to Kmart.
Are Anko Kmart appliances any good?
Kmart's Anko brand offers mostly budget-friendly products that work well for the price you pay. Others, like the $55 Kmart Anko heater, for example, probably aren't worth your coin. As a general rule, Anko appliances and homewares tend to be safe options and can stand the test of time. But if you're buying baby products or electronics, it's perhaps best to stick with big-name brands. These also offer longer warranties for peace of mind.
As a general rule, the key to finding out which Anko appliances or products to take to checkout and which to ditch is to simply compare them on their own merits, looking specifically at features and functionality versus the price you pay. Online reviews are also a good indicator of how consumers rate a particular product.
How do Aussies rate Kmart Anko appliances?
Kmart's own brand has previously performed well in some of Canstar Blue's customer satisfaction ratings, namely as the top brand for air fryers, and a solid performer for other kitchen appliances like slow cookers and kettles. Kmart's Anko was also rated highly by consumers for clothes irons. Where Aussies didn't rate Kmart Anko too well, however, is for portable heaters and blenders, where the brand trailed at the bottom of our customer satisfaction ratings.
8 Anko Kmart best buys
Here are some of the best Kmart Anko appliances, based on features, functionality and price:
Kmart Anko Pie Maker: $29 RRP*
Kmart Anko Toaster & Egg Cooker: $49 RRP*
Kmart Anko 5.8L Pressure Cooker: $59 RRP*
Kmart Anko 2-in-1 Cordless Stick Vacuum: $69 RRP*
Kmart Anko Bread Maker: $69 RRP*
Kmart Anko 10L Evaporative Cooler: $89 RRP*
Kmart Anko Espresso Coffee Machine: $89 RRP*
Kmart Anko 5.3L Air Fryer: $89 RRP*
Kmart Anko Pie Maker − $29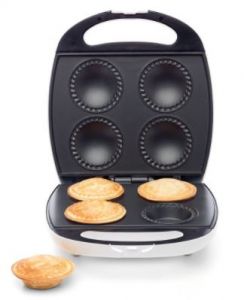 The Kmart Anko pie maker can bake four homemade pies to golden, flaky perfection – all in one go. Featuring a non-stick cooking plate, 'ready' and 'power on' lights and a thermostatically locked lock system, this nifty kitchen appliance is a handy addition for households who like to entertain or have fussy eaters. This pie maker can also cook quiches, eggs, doughnuts and other fluffy pastries. It also comes with a cool-touch housing and heat-insulated handle to avoid burning yourself.
Kmart Anko Toaster & Egg Cooker − $49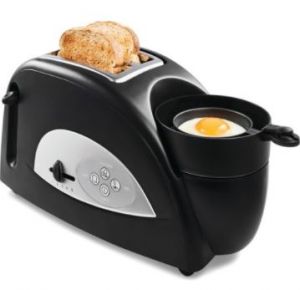 Keen to serve perfectly crisp toast and eggs each morning? Well, this Kmart Anko toaster and egg cooker combo can do that for you. It features a two-slice slot, five browning control settings, an egg cooker, a mini egg pan and a slide-out crumb tray for an easy post meal clean-up. This unit also gives you the option to cook your eggs and toast together or separately, with three different cooking functions available.

Kmart Anko 5.8L Pressure Cooker − $59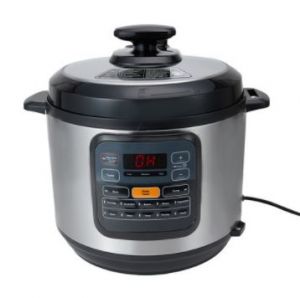 You can prepare lip-smacking stews and recipes at the touch of a button, thanks to this Kmart Anko pressure cooker. It features 12 pre-set menu options, a four-digit LED display, 24-hour delay and pre-set timer, plus an electronic lid lock design and pressure indicator. This unit also comes with a two-side painted aluminium inner pot with non-stick coating and can reach a cooking pressure of 60kPa.

Kmart Anko 2-in-1 Cordless Stick Vacuum − $69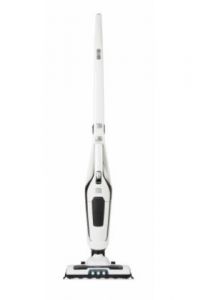 For a quick tidy-up, this Kmart Anko 2-in-1 stick vacuum is a reliable steed. It provides a 40-minute maximum runtime, a 0.5L bin capacity and comes with a 2-in-1 crevice tool, motorised power brush and foldable handle, to clean everything from carpets and hard floors, to stairs and upholstery. It has a five-hour charge time with 14.8V rechargeable lithium battery and a working noise level below 78dba to keep peace with the neighbours. It's also super light to carry (1.78kg) and store. The Kmart Anko 1300W steam mop is also available and works well for the price of $49.

Kmart Anko Bread Maker – $69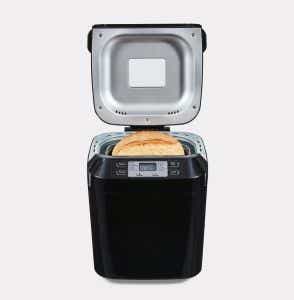 The Kmart Bread Maker is ideal for the home baker, offering a range of features, including a 13-hour programmable delay function to help you bake overnight, alongside an adjustable crust control feature, a 60-minute keep warm function in addition to an 800g loaf capacity. You can also make dough, bake cakes and pastries and all varieties of bread thanks to the 12 pre-set programs and an automatic fruit and nut dispenser for when you want to mix it up a bit.
Kmart Anko 10L Evaporative Cooler − $89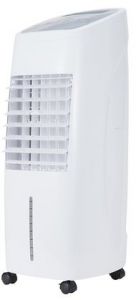 The Kmart Anko 10L evaporative cooler is a compact cooling appliance that'll avoid you breaking out in a sweat, and breaking the bank. It features three speed settings (low, medium and high), a 7.5-hour timer, remote control and touch control, and a 60° fixed and oscillating function with an adjustable window to direct cool air anywhere you want. This appliance only works to cool small rooms like an office or laundry room, and wouldn't be suitable for a bedroom or living room.
Kmart Anko Espresso Coffee Machine − $89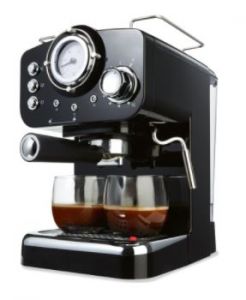 This $89 Kmart expresso coffee machine is worth its weight in gold, especially if you're not a morning person (and who is?). It can help you make the perfect cuppa at home with little to no real effort. It features a 15-bar pressure pump, a single or double espresso shot option, a high-pressure milk steamer (with adjustable steam knob), a 1.2L detachable water tank with handle, plus accessories like a tamper, coffee grind scoop, brewing filter and holder. The retro design on this Kmart Anko coffee machine is also a big yes!
Kmart Anko 5.3L Air Fryer − $89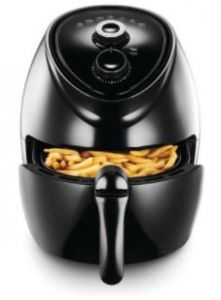 The Kmart Anko air fryer is a cult favourite among the department store's fans and for good reason. There's nothing this no-frills kitchen appliance can't cook. We're talking French fries, pastries, fried chicken, roasted vegetables and the list goes on. And the best part? You don't need oil, so it's a much healthier alternative to traditional frying! Besides that, this unit comes with adjustable temperature settings of up to 200C, as well as a 30-minute timer, overheat protection and a removable frying basket. The only downside is that the frying basket can be a bit fiddly to slot in and out, but for $89 it's not too shabby.

*Prices taken from retailer, correct as of March 2021.