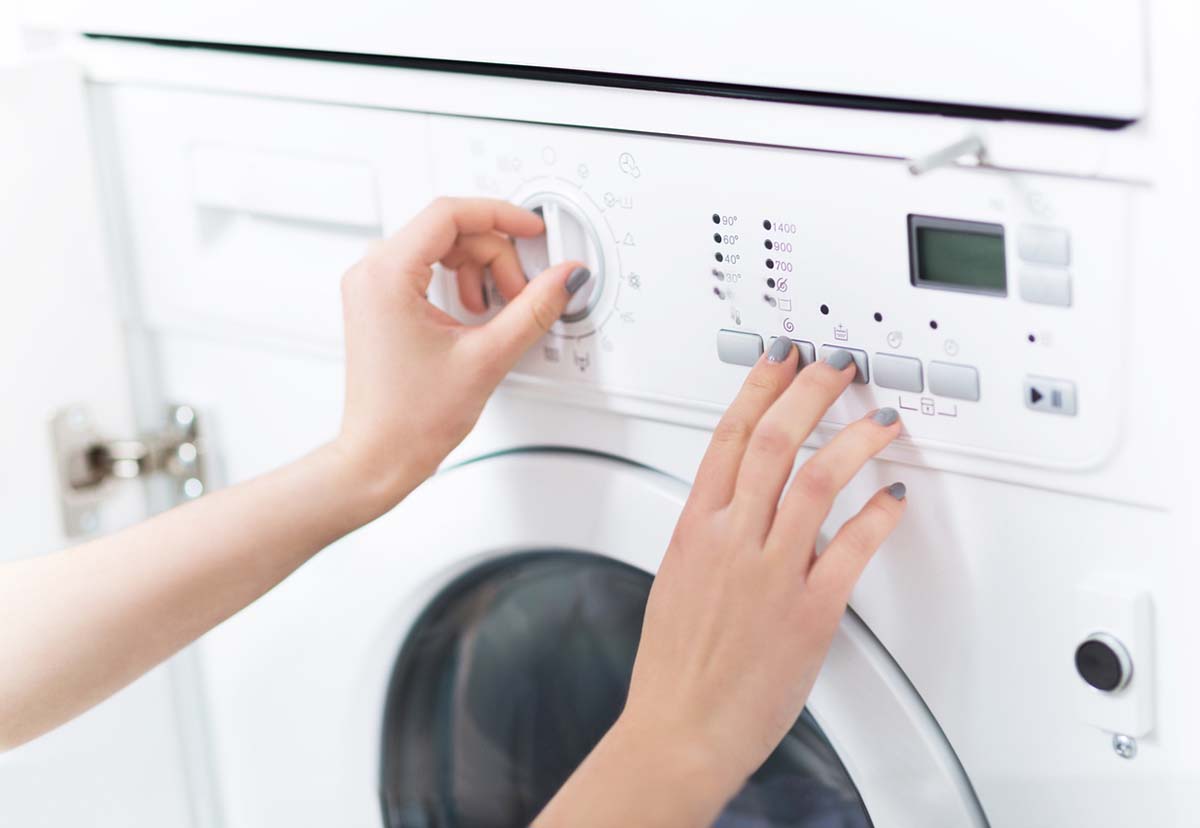 Fisher & Paykel Washing Machines Review
If you're looking for a new washing machine for your home, Fisher & Paykel is almost certainly worth a look. Unlike some leading manufacturers, F&P still produces both front and top load washers, giving you plenty of options to consider. While they may not boast some of the extravagant features that you see with other brands, Fisher & Paykel washing machines are stacked full of value, giving you all the basics at a very reasonable price. This is generally true for all Fisher & Paykel appliances, including clothes dryers, dishwashers and refrigerators. But in this report we'll look specifically at washing machines.
As it stands, Fisher & Paykel offers 11 top loader washing machines and 12 front loaders. The entire range varies in price from about $999 for the most basic top loaders, all the way up to about $2,099 for the top-of-the-line front loaders. Let's get a better look below.
Fisher & Paykel Top Load Washing Machines
Fisher & Paykel has a large choice of top loaders. Capacities range from 5.5kg to 10kg and you can expect an extensive amount of features throughout the line, such as handwash, wool and allergy cycles and 4-star energy and water ratings. F&P's most budget-oriented washer costs $999 and comes with a capacity of 5.5kg (MW513). The dearest is $1,999 and has a large capacity of 10kg (WL1068P1).
Fisher & Paykel MW513 QuickSmart 5.5kg Top Loader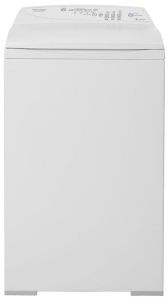 Small washing machines – such as this MW513 QuickSmart 5.5kg top loader – can be an ideal choice for small households or those living in an apartment. This model is designed with a stainless steel bowl and a maximum spin speed of 1000RPM. It's also available in a 6kg variant for additional capacity. Some of its main features include the following:
Smart Drive: this is the motor that F&P has developed to deliver a gentler wash that is kinder on your clothes. It consists of three parts – a small computer, a flexible agitator and a direct-drive motor. This means that the washing machines sense each load and adjust water levels and wash cycles more intuitively.
Direct Drive: this works in conjunction with the Smart Drive system. It continuously adjusts the speed to the movement of the laundry and is said to have no mechanical brake gears, meaning fewer moving parts and improved reliability from its previous models.
Auto-lint disposal: lint is automatically disposed without the need to manually clean a lint filter after every wash.
It features four wash programs, and while that's not a lot, it covers the basics – delicate, heavy, regular and wool laundry loads. It also allows you to choose from three different spin speeds, as well as an Eco options, claimed to use up to 25% less water than a traditional rinse. However, it doesn't feature a fast wash.
Safety features include an auto out of balance correction and lid lock. While the Smart Drive system is stated to adapt the wash action and water levels to save on water and electricity, it has a 1.5 star energy efficiency rating.
Fisher & Paykel WL1068P1 CleanSmart 10kg Top Loader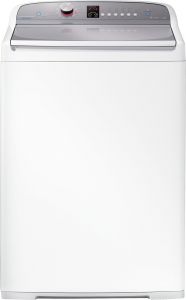 For a larger capacity top loader, suitable for large households, you may like to opt for Fisher & Paykel's CleanSmart 10kg washer. Similarly to the model above, it's designed with a Smart Drive motor but with the addition of eight other wash programs, including a 'Quick Wash' cycle (12 programs in total). It has a slightly higher maximum spin speed of 1100RPM, which helps to reduce drying time. The WL1068P1 also allows you to delay the start time for up to 18 hours. Several other features include:
Eco-Active: helps boost water ratings, giving the 10kg model a four-star WELS rating (102L water consumption per cycle).
Smart Touch: the control panel with a rotating dial that is boasted for 12 cycles for all manner of washing – towels, sheets and bulky items. The cycle is illuminated when selected along with the default settings for that specific cycle.
Soft-close lid: lid closes gently with the addition of a child door lock, plus a key-lock button that locks the controls on the panel, perfect for little curious fingers.
The WL1068P1 model is said to be robust, allowing you to place a basket of washing on top of the lid. It also lets you pause a cycle and add clothes mid-wash. With a much higher energy efficiency rating than the model above – four stars in total.
Fisher & Paykel Front Load Washing Machines
Fisher & Paykel has a shorter range of front loaders than top loaders, but what's on offer is still strong. The cost ranges anywhere between $999 and nearly $2,099. So expect a higher entry-level price, but at the top-level its prices seem to be on-par with the brand's top loaders. Capacity is varied, ranging from 8kg to 11kg.
Fisher & Paykel WH8060J3 8kg Front Loader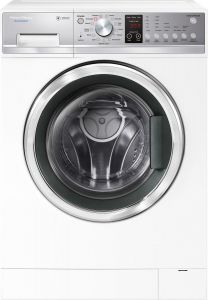 The Fisher & Paykel WH8060J3 8kg front loader has a maximum spin speed of 1200RPM. Similarly to F&P's top loaders, this machine features the 'Direct Drive' motor, boasted to be "whisper" quiet. A common complaint among front loader owners is that it sounds like a rocket is taking off when their washing machine is in a heavy cycle. This model is claimed to run more quietly than many other washers, giving you the chance to make use of any off-peak energy tariffs. Other features:
Delayed Start: pre-activate a cycle for maximum convenience.
Anti-fungal Door Gasket: prevents bacteria and mould build up in the washing machine, keeping it fresh for longer.
Quick Cycles: a quick wash cycle that allows you to clean clothes in 30 minutes – this is a faster cycle than most models and brands.
It features 9 wash programs, including a Quick 30 minute cycle for any lightly soiled items and the occasional items that need a 'pick me up'. You also have the option to delay start. The Smart Drive front loader has a 4.5-star WELS water rating and a four star electricity efficiency rating. It uses as little as 67L a cycle, which is potentially half of a top loader's consumption.
Fisher & Paykel WH1160F2 ActiveIntelligence Steam Care 11kg Front Loader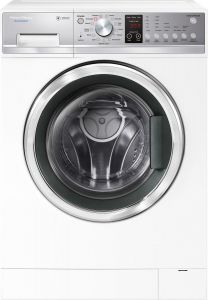 The WH1160F2 ActiveIntelligence Steam Care 11kg Front Loader is at the top of the front loader range, boasting a 'SmartDrive' motor and a 1400RPM maximum spin speed.  It's equipped with 25 wash programs, including Denim, Handwash and Wool. A few differentiating features with this model include:
Steam Refresh: A 20 minute cycle designed to refresh, revive and dewrinkle garments.
ActiveIntelligence: tailors the detergent dose and adjusts wash times to suit each load.
Vortex Wash: a speedy 15 minute wash cycle, which spins water in a vortex motion to clean clothes thoroughly without overwashing.
This unit has a 4.5-star water and energy efficiency rating, consuming 94L of water per cycle.
---
---
Is a Fisher and Paykel washing machine a smart move?
Fisher & Paykel's wide range of washing machines – both top and front loaders – means there is likely one that's right for you and your family. While its range does not boast any models with 'super-large' capacities – it tops out at 12kg – the overall prices seem to be quite good value. This is especially true considering how many features are included. Expect Fisher & Paykel washers to include smart detergent dispensaries, quiet motors, water-saving technology and smart cycle options.
The bonus is these features do not cost extra and are generally available even with the cheapest models. While manufacturing has ceased in New Zealand and is outsourced to Thailand, Mexico, China and Italy, new products will continue to be designed in New Zealand, the company says. As an extra little tidbit, Fisher & Paykel aims to create a consistent aesthetic across the full range – even its refrigerators use the same font on the controls as the washing machines. Overall, Fisher & Paykel seems to represent a solid option for smart washing machines that won't break the bank, but it always pays to shop around.
*Prices taken from Fisher & Paykel and Appliances Online, correct as of October, 2022
Meet our consumer experts
---
Megan Birot: Home & Lifestyle Editor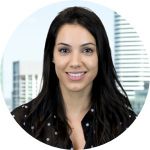 Megan is Canstar Blue's Home & Lifestyle Editor, leading the team that focuses on consumer products and services, ranging from supermarkets and groceries to home and personal appliances and retail stores. She interprets Canstar Blue's bespoke research on the thousands of brands that we compare, rate and review, to help shoppers make better purchasing decisions.
Samantha Howse: Consumer Research Specialist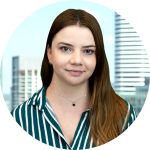 Samantha Howse is Canstar Blue's Consumer Research Specialist, coordinating the consumer research program behind our customer satisfaction awards across Canstar and Canstar Blue in Australia and New Zealand. Sam has earned a Bachelor of Business (Marketing) from Griffith University and, with seven years in market research and 2 years in marketing, she is experienced in survey design, implementation and analysis, coupled with an understanding of marketing principles and best practice.
What do customers think about Fisher & Paykel Washing Machines?
In 2021, Australian customers gave Fisher & Paykel 4 out of 5 stars for overall customer satisfaction for top loader washing machines.
Fisher & Paykel Top Loader Washing Machines
Canstar Blue
Award:
Overall Satisfaction