Mitsubishi Heavy Industries Air Conditioners Review
If you're familiar with Mitsubishi Electric, then you might also know about it's sibling ─ Mitsubishi Heavy Industries. Both are from the same parent company, but are still fierce rivals when it comes to making air conditioners.
There's quite a few options to choose from, including a variety of split systems, wall-mounted split systems, floor standing units, plus ceiling-mounted and ducted air conditioners. Review the range below with Canstar Blue.
Mitsubishi Heavy Industries Air Conditioners
Mitsubishi Heavy Industries (or MHIAA for short) produces a very large range of air conditioners. From split systems to something a bit larger like a cassette or ducted system, MHIAA has you covered.
Mitsubishi Heavy Industries Multi Split System Air Conditioners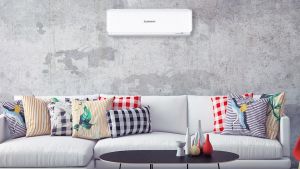 MHIAA manufactures a range of split system air conditioners, with two collections currently available. The SCM-ZM Series offers a slightly more powerful option that can fit between three to six indoor units, each available in capacities varying between 6kW and 12.5KW. For smaller spaces, the SCM-ZS Series has multi split system air conditioners in 4kW or 5kW capacities, and can control between two to three indoor units.
The brand's entire range provides a selection of reverse-cycle systems (cooling and heating), cooling-only systems or 'hyper' inverters. Hyper inverters are claimed to be able to deliver much more efficient cooling and heating. One of these models is the 2kW Avanti Plus (SRK20ZSXA), which comes with a 7-star 'Super Efficiency' energy rating when operating on either cooling or heating. 
Most of Mitsubishi Heavy Industries' range boasts energy ratings of around the 4-5 star range. As you'd expect with most split systems these days, there are many delay and timing functions, night/sleep modes, quiet modes and high-power turbo modes. 

Mitsubishi Heavy Industries Floor Standing Air Conditioners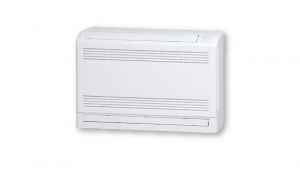 Mitsubishi Heavy Industries keeps its floor standing range simple, offering just one range ─ the SRF-ZMXA Series. The different capacities available include 2.5k, 3.5kW and 5.kW. Each of these cooling units can also be wall mounted.
To provide clean air throughout the home, these models contain an easy-to-clean photocatalytic deodorising filter. This is apparently designed to capture airborne allergens and particles, before neutralising any bacteria which create bad smells. These Mitsubishi Heavy Industries air conditioners are also said to feature a self-clean function which regularly dries the indoor unit and filter to prevent mould from growing.
Some other common features include:
Comfort start-up: turns the air con slightly earlier than the set time to make sure it's at the 'optimum' temperature by the time you've specified.
Eco mode: works at slightly reduced capacity to minimise consumption
Silent operation: set the period of time for when you want the unit to operate at a lower noise level
The energy efficiency ratings for most of these models are 2.5 stars (cooling) and 3 stars (heating). But if you want to keep your electricity bills low and prefer to use a more efficient model, you can opt for the 2.5kW unit which has a 4-star rating for both cooling and heating.
A floor standing cooling unit may be worth considering if you want to feel the cooling effects straight away. This type of system is also ideal for smaller spaces, or homes that are tight on space.
Mitsubishi Heavy Industries Ceiling and Ducted Air Conditioners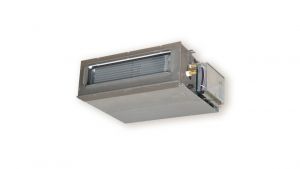 If you need a seriously powerful air conditioning system, a ducted system or ceiling air conditioner might be worth thinking about. These are typically much more stronger than other types of cooling units, and can heat or cool an entire home instead of just one room. But the trade-off is that these generally require professional installation, use the most energy and can cost significantly higher than your average split system unit.
Here's an overview of Mitsubishi Heavy Industries' different types of ducted, ceiling and cassette air conditioners:
Ducted systems: capable of heating or cooling multiple rooms at once, ducted systems have a discreet design and can be hidden in your ceiling. The FUDUA Series (High Static Pressure) and FDUM Series (Medium Static Pressure) are available in capacities ranging between 5kW to 20kW, depending on the range.
Ceiling systems (bulkhead): bulkhead units are installed inside your ceiling and produce air via grilles. The SRR-ZM Series includes reverse cycle air conditioners is available in either 2.5kW or 3.5kW.
Mitsubishi Heavy Industries Multi Inverter Systems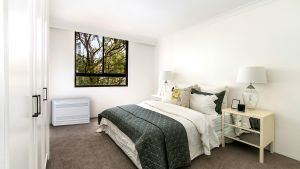 If you have many rooms with the need to be cooled, MHIAA's multi inverter systems may be a good solution. Multi systems basically mean you have one outdoor unit powering multiple indoor units.
There are three outdoor units available: Small, Medium or Large capacity – large enough to suit two to three rooms, two to four rooms or four to six rooms, respectively.
Compatible units are category-dependent and are as follows:
Split System: SRK-ZMXA, SRF-ZMXA, SRK-ZMA, SRK71ZMA
Ceiling: FDEN-VF (Ceiling suspended), SRR-ZJ (Ceiling concealed)
Ducted: FDUM50VF
Keep in mind you need to have an outdoor unit large enough to power all indoor units, and up to 6 rooms that are compatible. The main benefit of linking them all to one outdoor unit is that you minimise the outdoor footprint of your cooling needs. Simpler installation and minimising cost also come into it. But don't forget that you're still paying up to six rooms worth of cooling!

You may also be interested in:
Is a Mitsubishi Heavy Industries air conditioner worth the money?
Mitsubishi Heavy Industries may not be a name synonymous with consumer air conditioning, but the fact is it possibly produces the largest range of air conditioners among the bigger brands. Among split system, floor mounted, ceiling mounted and even ducted air conditioning, there are multiple different categories and an even bigger choice of cooling capacities. MHIAA has everything from a small bedroom to a whole house covered, with capacities from about 2.5kw to 20kw.
MHIAA is not a 'bargain basement' brand but its models are sometimes cheaper than the leading brands.
While you don't get any whizz-bang features or tip-top energy efficiency with the brunt of its air conditioners, what you do receive is a straightforward air conditioning unit with some handy usability features for mid-range price. The cheapest prices are around $1,000 for basic split system models, while if you want a ducted system you can expect to pay over $10,000 in some instances. No matter what you need as far as air conditioning goes, MHIAA may well have you covered. You may not have considered Mitsubishi Heavy Industries but its large range may make you stand up and take notice.
Air Conditioner Reviews & Ratings
About the author of this page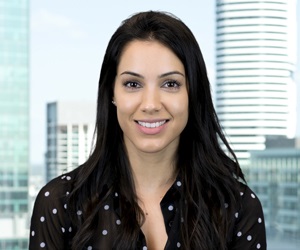 This report was written by Canstar Blue's Home & Lifestyle Content Lead, Megan Birot. She's an expert on household appliances, health & beauty products, as well as all things grocery and shopping. When she's not writing up our research-based ratings reports, Megan spends her time helping consumers make better purchase decisions, whether it's at the supermarket, other retailers, or online, highlighting the best deals and flagging anything you need to be aware of.
What do customers think about Mitsubishi Heavy Industries Air Conditioners?
In 2019, Australian customers gave Mitsubishi Heavy Industries 5 out of 5 stars for overall customer satisfaction for air conditioners.
Mitsubishi Heavy Industries Air Conditioners
Canstar Blue
Award:
Overall Satisfaction