Mitsubishi Heavy Industries Air Conditioners Review
If you're looking for a new air conditioner then you've probably realised there are two Mitsubishis on the market. Mitsubishi Electric is the other one. They have the same parent company far down the line, but are two competing brands at the consumer level. Mitsubishi Heavy Industries may seem like a brand only for the industrial level, but it makes a large range of consumer air conditioners, too. On offer are split systems, floor mounted systems, cassettes, ceiling-mounted and ducted air conditioners. Review the range below with Canstar Blue.
Mitsubishi Heavy Industries Air Conditioners
Mitsubishi Heavy Industries (or MHIAA for short) produces a very large range of air conditioners. From split systems to something a bit larger like a cassette or ducted system, MHIAA has you covered.
MHIAA Split System Air Conditioners
MHIAA manufactures a range of 11 split system air conditioners, ranging in power from 1.7kw to 9.5kw. There are 11 different models, but several different cooling capacities within each model, giving rise to over 30 different air conditioners in total.
You have a choice of either reverse cycle systems, cooling-only systems or 'hyper' inverters
Hyper inverters basically have the capacity to deliver much more efficient cooling and heating, with the 2.0kW model in the Avanti PLUS series being boasted for a 7-star energy rating
Although 7 stars is impressive, much of MHIAA's range boasts energy ratings of around the 4-5 star range. As you'd expect with most split systems these days, there are many delay and timing functions, night/sleep modes, quiet modes and high-power turbo modes. Prices start at around $800, but the biggest and best models can cost more than $2,000, which is cheaper than premium brands but are not among the cheapest out there.
MHIAA Floor Mounted Air Conditioners
Perhaps surprisingly there is only one series in this range, and it is also able to be wall-mounted. The SRF-ZMXA series boasts three different models and size capacities.
Cooling Power: 2.5kw, 3.5kw or 5.0kw
Energy ratings between 2.5 and 4 stars for cooling power
As you might expect, MHIAA's floor mounted air conditioners boast 24 hour timers, economy modes, sleep modes and a memory function. This makes it really easy to adjust to your preferred settings and keep it that way. Further, if you're sleeping or winding down and don't want to wake the kids, the sleep mode may be suitable. Economy modes may be a solid option if you're watching the electricity bills.
A floor mounted system may work best if you want to feel the effects straight away, and benefit tight rooms. They are also good if houses are tight on wall space.
MHIAA's floor standing units cost around $1,500 for the smallest models, and up to $2,000 for the bigger models.

MHIAA Ceiling, Ducted & Cassette Air Conditioners
If you're building a new home, or renovating your current one, a more intensive air conditioning system such as a cassette, a ducted system or a ceiling air conditioner may be suited the best. These often boast superior power levels, able to heat or cool the entire home. The trade-off with this is that they generally require professional installation, use the most energy and can cost significantly more than your average split system.
Ducted: Models with 5.0kw to 20.0kw in cooling power
Ceiling: 2.5kw to 14.0kw cooling power
Cassette: 5.6kw to 14.0kw cooling power
With this amount of power on-tap, many models are not energy rated, while some of the smaller varieties fetch around 2.5 stars in cooling power. With this in mind, if installing one of these systems, power bills can go up considerably. Prices also reflect that, with ducted systems in particular commonly costing over $10,000.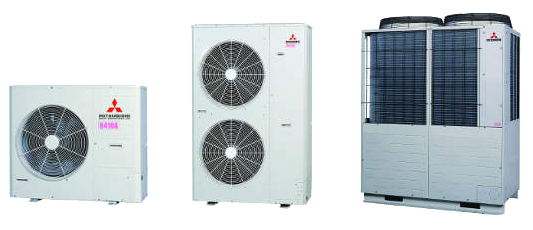 MHIAA Multi Inverter Systems
If you have many rooms with the need to be cooled, MHIAA's multi inverter systems may be a good solution. Multi systems basically mean you have one outdoor unit powering multiple indoor units.
There are three outdoor units available: Small, Medium or Large capacity – large enough to suit 2-3 rooms, 2-4 rooms or 4-6 rooms respectively.
Compatible units are category-dependent and are as follows:
Split System: SRK-ZMXA, SRF-ZMXA, SRK-ZMA, SRK71ZMA
Ceiling: FDEN-VF (Ceiling suspended), SRR-ZJ (Ceiling concealed)
Cassette: FDTC (Ceiling cassette)
Ducted: FDUM50VF
As mentioned, you do have to have an outdoor unit large enough to power all indoor units, and up to 6 rooms are compatible. The main benefit of linking them all to one outdoor unit is that you minimise the outdoor footprint of your cooling needs. Simpler installation and minimising cost also come into it, but keep in mind you will have to pay for up to six rooms! In any case, this represents a convenient option if you have more than one room that needs cooling.
You may also be interested in:
Is a Mitsubishi Heavy Industries air conditioner worth the money?
Mitsubishi Heavy Industries may not be a name synonymous with consumer air conditioning, but the fact is it possibly produces the largest range of air conditioners among the bigger brands. Among split system, cassette, floor mounted, ceiling mounted and even ducted air conditioning there are multiple different categories and an even bigger choice of cooling capacities. MHIAA has everything from a small bedroom to a whole house covered, with capacities from about 2.5kw to over 20kw.
MHIAA is not a 'bargain basement' brand but its models are sometimes cheaper than the leading brands.
While you don't get any whizz-bang features or tip-top energy efficiency with the brunt of its air conditioners, what you do receive is a straightforward air conditioning unit with some handy usability features for mid-range price. The cheapest prices are around $1,000 for basic split system models, while if you want a ducted system you can expect to pay over $10,000 in some instances. No matter what you need as far as air conditioning goes, MHIAA may well have you covered. You may not have considered Mitsubishi Heavy Industries but its large range may make you stand up and take notice.
Air Conditioner Reviews & Ratings
About the author of this page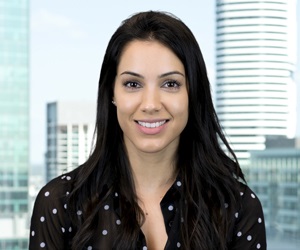 This report was written by Canstar Blue's Home & Lifestyle Content Lead, Megan Birot. She's an expert on household appliances, health & beauty products, as well as all things grocery and shopping. When she's not writing up our research-based ratings reports, Megan spends her time helping consumers make better purchase decisions, whether it's at the supermarket, other retailers, or online, highlighting the best deals and flagging anything you need to be aware of.
What do customers think about Mitsubishi Heavy Industries Air Conditioners?
In 2019, Australian customers gave Mitsubishi Heavy Industries 5 out of 5 stars for overall customer satisfaction for air conditioners.
Mitsubishi Heavy Industries Air Conditioners
Canstar Blue
Award:
Overall Satisfaction