Review of Electrolux Clothes Irons
Electrolux is a giant when it comes to home appliances, but do its clothes irons have what you're looking for? Canstar Blue reviews Electrolux irons.
Swedish, multinational home appliance manufacturer, Electrolux, tends to be more prominent in the world of refrigerators, washing machines and vacuum cleaners with only one clothes iron model being offered in Australia. Yet it's still jam packed with all the necessary features to help make clothes ironing less of a dreaded chore. Read on for Canstar Blue's review.
Electrolux Clothes Iron
Electrolux's clothes iron is equipped with hard anodised aluminium soleplate coating that is claimed to help improve its glide ability across all fabrics. Another key feature is the safety shut off where the iron turns off automatically if left unattended. This is especially handy for those who always need to double check they turned off all appliances before leaving home.
Electrolux UltraSteam Precision Clothes Steam Iron
The Electrolux clothes iron provides 2300W of heating power, with up to 35g/min of continuous steam output and 130g of turbo steam to help conquer creases. Its stainless steel precision tip aims to help with the difficult areas such as ironing pockets and around buttons. Several other functionalities include an anti-drip system – to help prevent water drop staining on your clothes – and a permanent anti-scale cartridge for removing calcium build up on the soleplate.
The Electrolux UltraSteam Precision iron is designed with 500 steam holes, a multi-zone soleplate and auto-steam control that Electrolux claims to provide maximum efficiency in removing wrinkles in your clothing. For user friendliness, it is equipped with a large 350ml water tank so that you won't have to refill as often, a 2.5m cord for easy moveability and beaker for when you do need to refill the tank. A key safety feature is the three-way-auto-off safety shut off switch to help give you a peace of mind if you accidently forget to switch off your iron. It has a self-cleaning setting as well as a mist spray function. Its main colour is a "Juniper Berry", which is a dark green shade. It has a RRP of $89.

Should I go home with the Electrolux clothes iron?
There isn't a vast amount of choice with Electrolux clothes irons. Nevertheless, Electrolux UltraSteam iron covers the necessities and may also make it easy for the indecisive with only one option. A feature that it does not include, however, is vertical steam, which gives you the ability to touch up your clothing in a vertical position, such as on a hanger. If this is not something you'll need too often, the Electrolux clothes iron may still be an option for you.
Its $89 price mark doesn't make it in the low end range, but it does include a variety of functionalities and anodised aluminium soleplate coating. Electrolux also offers a one-year warranty on this model. Before you go home with an Electrolux clothes iron, it would be wise to have a read of online reviews – such as ours – to see how other brands have been rated by Aussie consumers.
Clothes Irons Reviews & Ratings
About the author of this page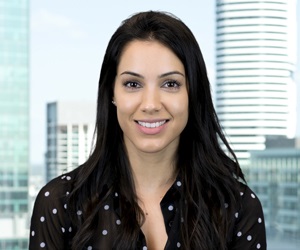 This report was written by Canstar Blue's Home & Lifestyle Content Lead, Megan Birot. She's an expert on household appliances, health & beauty products, as well as all things grocery and shopping. When she's not writing up our research-based ratings reports, Megan spends her time helping consumers make better purchase decisions, whether it's at the supermarket, other retailers, or online, highlighting the best deals and flagging anything you need to be aware of.
What do customers think about Electrolux clothes Irons?
In 2017, Australian customers gave Electrolux 4 out of 5 stars for Overall Customer Satisfaction for clothes irons.
Electrolux clothes Irons
Canstar Blue
Award:
Overall Satisfaction