Cleaning isn't anyone's favorite job but making it easier without breaking the bank can be a big win. Cheap vacuums aren't necessarily hard to come by, but knowing which type best suits your needs and your budget can be helpful. In this guide, we break down the different kinds of vacuums and give you a helping hand finding a cheap one. 
Types of vacuum cleaners
Before we jump into the cheapest vacuums, it's important to note that there are quite a few on the market. There are seven main types of vacuums all with their own unique features and benefits:
Upright Vacuum 

Bagged Vacuum 

Bagless Vacuum 

Corded Stick Vacuum

Cordless Stick Vacuum

Handheld Vacuum

Robot Vacuum
Cheap upright vacuum cleaner
Upright vacuum cleaners make vacuuming easier, eliminating the hassle of dragging around a bulky canister while you clean. The downfall, however, is that you won't find very many upright vacuum cleaners under $200, as most brands tend to include additional features, increasing their price.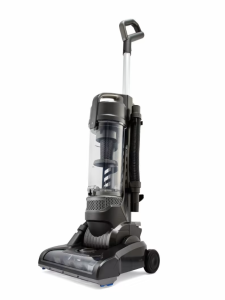 Kmart Upright Vacuum Cleaner
Kmart's 1200W Upright Vacuum Cleaner retails for under $100, making it an affordable but still powerful vacuum. It features a height-adjustable motorised power head to collect dirt, a dual filtration system, and a HEPA filter. For under $100, you won't find any additional flash technology but can expect the basics for upright vacuums. 
Cheap bagged vacuum cleaner
Bagged vacuums are slowly being phased out from many appliance stores and being replaced with bagless barrel vacuums, but that also gives you the opportunity to potentially pick up one for cheap. Bagged vacuums have the issue of constantly having to replace the bag after a few uses as opposed to emptying the barrel and continuing on cleaning, but may suit your needs if you don't have much floor to vacuum.
Airflo Bagged Vacuum Cleaner
The Airflo Hush Power Bagged Vacuum Cleaner is a cheaper bagged vacuum option retailing for around $120. This model offers the same cleaning power with less noise, HEPA filtration, and attachments included for dusting surfaces and vacuuming hard-to-reach crevices. With fewer bagged vacuums on the market, around the hundred-dollar mark is as cheap as you may find. 
Cheap bagless vacuum cleaner
Bagless vacuums have arguably become one of the most popular vacuum types and with a clear barrel, you can see exactly how much you're vacuuming up. The internal filter is the only component that needs regular cleaning, however it is required you clean it every so often to keep your vacuum in good working order.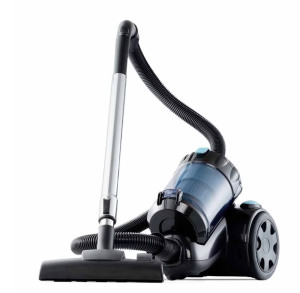 Kmart Bagless Vacuums
The 2000W Bagless Vacuum from Kmart retail for just over $50, making it an extremely cheap option of vacuum. With a maneuverable body, multiple suction attachments to clean different surfaces, and a multi-cyclonic internal filter it offers all the basics needed for a vacuum. At this price point, it's an ideal choice for someone looking for an entry-level appliance.  
You may also be interested in:
Cheap corded stick vacuum cleaner
Corded stick vacuums can be an ideal choice if you're looking to vacuum a small to medium space. The ability to plug in the vacuum while using it means you won't have to worry about the battery running out so you can vacuum your space in one go.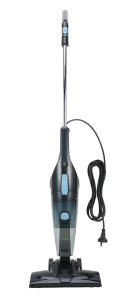 Kmart Corded Stick Vacuum
The Kmart 2-in-1 Corded Stick Vacuum retails for just $32, so it's an ideal choice for a small apartment or even a small office space. With a HEPA filter and multiple cleaning attachments, you can clean any space or surface with ease. The 5-meter cable allows for extra vacuuming space so you don't have to unplug and re-plug the vacuum more than once. 
Cheap cordless stick vacuum cleaner
Cordless stick vacuums are a convenient way to clean with no cord tripping you up and the ease and flexibility of a slimmer design. The only downside would be the battery power. Cheaper stick vacuums may not have the strongest battery, but might suit those looking to clean small areas.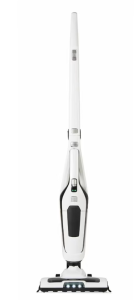 Kmart Cordless Stick Vacuum
Kmart's 2-in-1 Stick Cordless Vacuum is an affordable appliance with a solid 40-minute run time once fully charged, price at around $80. It is suited to carpets, hardwood floors, and upholstery with its crevice cleaning tool and brush attachments, and an ideal vacuum for spot cleaning a smaller space given its 5-hour charge time for optimum performance.  
Cheap handheld vacuum cleaner
If you're someone who needs to clean up smaller spills and messes regularly, a handheld vacuum might be a good choice for you. Handheld vacuums, while they don't have the strongest suction power, can still get the job done for crumbs spilled in cars, on couches, and on other surfaces. 
Black & Decker Cordless Hand Vacuum
The Black & Decker Dustbuster Cordless Handheld Vacuum retails for just over $50, making it an affordable device to keep stored for those little spills. Although small, it has a 10-minute battery life with a powerful lithium-ion battery, making it arguably one of the more powerful models available.
Cheap robot vacuums
Robot vacuums have become the best mate in many homes with a set-and-forget style of cleaning. It can be tough to find a robot vacuum that won't cost you upwards of $500 and has all the added features. For cheaper models, they will still serve essentially the same purpose but may not feature the same smart technology as far as cleaning sensors go.  
Kogan EasyClean Robot Vacuum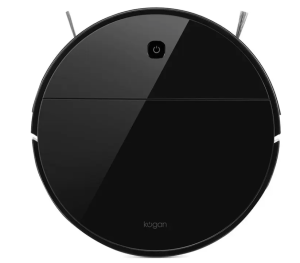 The Kogan EasyClean Robot Vacuum offers both dry and wet mopping, 120 minutes of running time, and cliff sensors to prevent falls down the stairs or off ledges. For over $100 it's a relatively cheap model of robot vacuum that you can set loose in the house to clean while you go about your day.  
Which type of vacuum should I buy?
Choosing which kind of vacuum you should buy comes down to personal preference. If you're someone with a larger home you may look to buy a larger bagless barrel vacuum, whereas if you have a small apartment or office space to clean, a cordless stick vacuum could match your tune well. Compare vacuums via the link below to weigh up all your options before buying. 
Vacuum Cleaner Reviews & Ratings
Original Author: Veronika Hleborodova