Fact Checked
There are plenty of ovens on the market and knowing where to start can feel daunting. While there are plenty of pull-down door ovens on the market, a side-opening oven may be a better pick for your kitchen. While less commonly known, they offer plenty of benefits and can be a more budget option. Read on to find out more about side-opening ovens in this Canstar Blue guide.  
What is a side-opening oven?
A side-opening oven, as the name suggests, is an oven with a door that opens form the side as opposed to a standard pull-down door. They work exactly the same as any other gas oven or electric oven just with easier access directly to the oven itself.  
Side-opening ovens pros and cons
Side-opening ovens offer a number of benefits being different from standard ovens, however they also have a few setbacks. 
Pros: 
The handle is at waist level as opposed to chest level

No leaning oven the oven door reducing burn risks

More accessible for people who may be shorter or in a wheelchair

Easier to transfer hot dishes to the bench
Cons:
Not suitable for all kitchen layouts depending on the door position

May not be suitable for homes with small children given the door is more accessible for them

Can let more heat escape when the door is open

Not as available as ovens with pull-down doors
How much do side-opening ovens cost?
Side-opening ovens cost from $900 to upwards of $1,500 depending on the brand models available. They come with the same standard features as any other pull-down door oven, but keep in mind that it may be more difficult to find parts for as there aren't many models on the market.   
Who sells side-opening ovens?
There are a few brands who sell side-opening ovens including Omega, Westinghouse and Artusi. Each of these brands have a few models of side-opening ovens that you can buy direct from the brand or from retailers like The Good Guys and Appliances Online. 
Westinghouse Side-Opening Ovens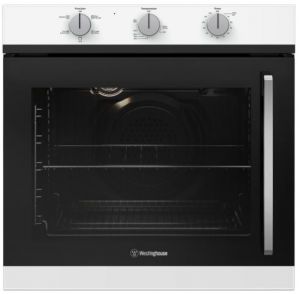 Westinghouse have a few side-opening ovens that retail from $1,200 to $1,600. Most models come with a multi-glazed side-opening door, all your standard oven functions, including control dials at the top for setting your oven temperature and the timer, and multiple cooking modes including fan grill, fan forced and defrost. The multi-layered glazing of the door is also stated to help lock heat within the oven more efficiently and has a cool-to-touch surface for added safety. Other features also include easy glide side racks and a fingerprint resistant stainless-steel finish. 
Artusi Side-Opening Ovens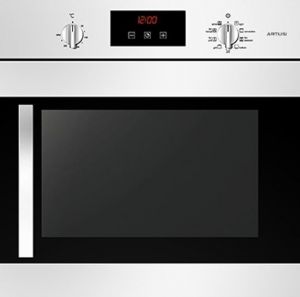 Artusi have a few side-opening ovens available, retailing between $1,000 and $1,600. Many models come with reversible side-opening doors (defaulted right-hinged door) and built-in, under-bench or wall installation. This model features nine cooking functions, including top and bottom heating, as well as half grill, a digital timer with touch controls, chrome wire shelves and an 'EVER-Clean' enamel interior stated to minimise grease stains. You can also expect tangential fan ventilation and five generous shelf positions to suit your cooking needs. 
Omega Side-Opening Ovens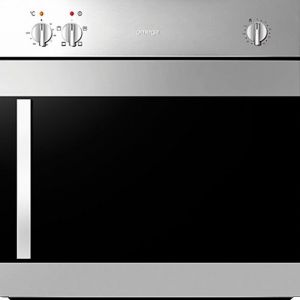 Omega only has one  side-opening oven model available, which  retails for around $1,000. It comes with a reversible side-opening door to suit your specific kitchen layout. It's equipped with five cooking functions, including a grill mode, an easy set-and-forget timer that will automatically turn off your oven when your food is ready, and a large viewing window with a double-glazed door. Other features you can expect are a generous 58L capacity, five shelf heights with wire racks and forced airflow door cooling. 
You may also be interested in:
What are the best side-opening ovens?
Which type of side-opening oven is the best will come down to personal preference. For some people a standard pull-down door oven will do, but for those needing something more accessible finding a side-opening option shouldn't be too tough. Keep in mind the layout of your kitchen and the needs of your household when shopping around, but if you're unsure of where to start then compare oven brands below.