Perth Energy Review & Rates
Perth Energy is an independent electricity and gas retailer, best-known for its business energy solutions, but also offering gas to residential addresses in WA. Despite its name, Perth Energy also sells natural gas across some major suburbs from coastal Geraldton to Bunbury, as well as inland Kalgoorlie. With two decades of service under its belt, we've listed its available plans and figured out whether its residential gas plan is worth a second look for households searching for a better deal.
Perth Energy Residential Gas
Although the details may be hard to find on its website, Perth Energy does seemingly offer gas to residential addresses in WA, in addition to its business offerings. The catch is that you won't currently find any discounted gas plans – unlike other gas retailers in the Perth area – only what the company refers to as a 'Standard Continuing Tariff', which in the energy market often carries the highest costs in comparison to other plans in market.
It's fair to say then, that residential gas in not top of the priority list for Perth Energy, although it has previously invited visitors to its website to register their interest in residential services.
These rates are published on the Perth Energy site, but are subject to change at the retailer's discretion. Here's what a residential customer can expect to pay for gas with Perth Energy:
| Supply Charge | Usage Charge – for the first 12 units used on average per day | Usage Charge – for each additional unit used on average per day |
| --- | --- | --- |
| 21.29c/day | 14.98c/unit | 13.51c/unit |
This information is current as of March 2021. All prices include GST. Prices are subject to change without notice from the retailer.
Where does Perth Energy supply gas?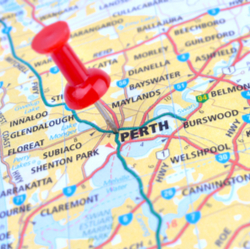 According to the Perth Energy website, the retailer supplies gas to Perth, as well as areas outside of the metropolitan area, including:
Geraldton
Bunbury
Capel
Busselton
Albury
Kalgoorlie-Boulder area
For more specific gas prices available in your area, Perth Energy encourages you to get in contact directly.
Other residential gas suppliers in WA
Below is a list of providers also offering gas plans to households in Perth and other WA postcodes:
Perth Energy for Business
As mentioned, what you'll find most prominently advertised on the Perth Energy website is its business electricity and gas offerings. Here are the plans available to business customers:
Perth Energy Business Electricity Plans
Here are the plans available to small to large businesses in select parts of WA:
Easy Energy – Small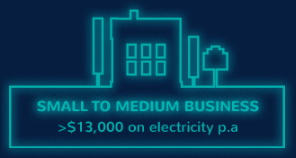 This plan seems best suited to small to medium size businesses with a more than $13,000 spend on electricity per year. According to the website, small business customers can save up to 12% off the R3 Business Tariff, or receive a 9% discount off the L3 Business Tariff usage charges. These discounts apply to a benefit period of 12 months. This is a fixed flat rate tariff plan.
Easy Energy – Medium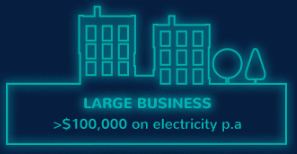 The down the middle plan from Perth Energy is best suited for medium to large size businesses spending over $100,000 on electricity a year. This plan works out to give customers up to 13% off the regulated R3 Business Tariff, or an 18% discount off the regulated L3 Business Tariff usage charges. Once again, this is a flat, fixed rate tariff with a 12-month benefit period.
Custom Power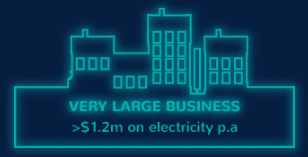 The Custom Power plan is recommended for very large businesses with an historical annual electricity spend of $1.2 million or more. The custom plan gives customers 'full control of their electricity pricing', with unbundled rates and varying saving amounts. With this plan, you'll receive a dedicated account manager by default, which differs to Perth Energy's other plans where this is available but not the standard.
As with any plan, residential or business, a standing charge is issued, which in this case applies when 'your current Electricity Supply Agreement with Perth Energy has passed its 'Contract End Date', and you continue to use electricity without entering into a new agreement with the retailer. This is a non-discounted plan, with rates available on the Perth Energy website.
Perth Energy Business Gas Plans
Unlike its residential offerings, Perth Energy currently has a selection of business gas plans available on its website, which work much like its electricity plans in that they're categorised according to business size. Here are the business gas plans available to those in Perth and surrounding postcodes.

Easy Energy – Small
This plan is available to those using less than 999GJ of gas a year, comes with a 12-month contract term, and a discount that reaches as much as 40% off standard business tariffs for contestable customers.
Easy Energy – Medium
The medium plan is suited best to businesses using more than 1TJ of gas a year, or spending more than $20,000 per annum for their supply. Much like the small sized plan, this comes with a discount that's claimed to reach up to 40% off standard business tariffs on a 12-month contract.
Custom Gas
For very large Perth businesses with a more than $100,000 spend on gas, or 10TJ usage, Perth Energy provides a customisable plan with options for differing contract terms and unbundled pricing. An added benefit is a personal energy adviser, making sure you'll speak to the same advisor every time.
Should I get my energy from Perth Energy?
While Perth Energy may not offer any residential electricity plans, it's an option for those living in selected areas of WA looking to purchase natural gas. But is it a good option? As its residential gas plan is only available on a standing offer tariff, it may not be far off to assume you won't be receiving the level of value you might with another retailer offering a significant discount or bill credits. That's not to say that discounts always mean the best deal, and it's worth comparing base rates to see what you'll really be paying for.
Business services, on the other hand, are another matter entirely. In this case, it's worth picking up the phone and speaking with Perth Energy in addition to other suppliers, as when it comes to large companies and large energy bills, it's often possible to receive a personalised quote, plus your own specific sales agent.

---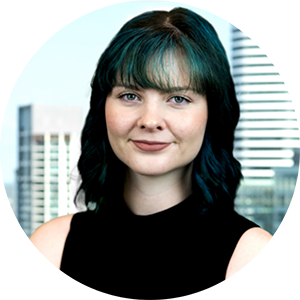 Kelseigh Wrigley: Energy Specialist
As Canstar Blue's Energy Specialist, Kelseigh Wrigley covers the retail energy market, with a focus on electricity, gas and solar. She joined the team after completing a Bachelor of Journalism at the Queensland University of Technology, and has previously written for a variety of online publications, including Hunter and Bligh. You can follow Kelseigh on LinkedIn.
---
Image credit: opailin/shutterstock.com, simez78/shutterstock.com