Fact Checked
In this article, we explain the different electricity tariffs available to households in Perth and offer a guide as to which may be the best bet for their budget.
Households in Western Australia may not have a choice of electricity provider, but that doesn't mean they don't have a choice of electricity tariff. Synergy, as the only electricity supplier for residential customers in the Perth area, provides either a 'single rate' or 'flexible pricing' option. This means that, depending on energy usage habits, a change of tariff could deliver savings on power bills for some households. We explore the different tariff options from Synergy below to help Perth households understand their electricity costs.
On this page:
Which electricity retailer services the Perth area?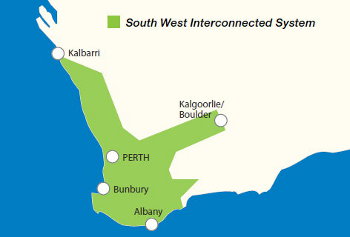 If you live in the south west corner of Western Australia, then your home will be connected to the South West Interconnected System – the electricity distribution network that supplies residential customers from Albany to Kalbarri, including metropolitan Perth. In this area, Synergy is currently the only authorised electricity retailer and there is no opportunity to switch. The prices that Synergy charges for power are regulated by the WA government.
The governing Labor party in WA does broadly support the deregulation of the electricity market, so one day things could change. But for now, you have to make the best of the situation with Synergy. It's a similar story in regional WA, with Horizon Power the sole electricity supplier. The gas market in WA is also still regulated, but there are six different gas suppliers to choose from, which is proving good for competition.
While there is no electricity competition in the Perth area, there are at least two different electricity tariffs to pick from, resulting in different usage rates and varying overall energy costs. Picking the right tariff for your household's needs is crucial to reducing your bills.
Synergy Home Plan (A1) Tariff
This is Synergy's single rate tariff for households in the Perth area. With this tariff, households are charged the same electricity usage rate regardless of the time of day they use energy. Usage and supply charges are as follows:
| Charge | Price (Inc GST) |
| --- | --- |
| Supply Charge | 110.4600 cents per day |
| Electricity Usage | 30.8120 cents per unit |
Source: Synergy website, July 2023.
Synergy describes this tariff as its most simple and says it will result in easy to understand bills.
Synergy Midday Saver Tariff
This is Synergy's flexible pricing, or 'time of use', tariff for households in Perth and the surrounding areas. With it, customers are charged different electricity usage rates depending on the time of day they use power. The usages times are split into three categories – peak, off-peak & 'shoulder' (the time between peak and off-peak) – and rates vary significantly.
| Charge | Price (Inc GST) |
| --- | --- |
| Supply Charge | 123.00 cents per day |
| Peak Electricity Usage | 51.2500 cents per unit |
| Off-Peak Electricity Usage | 22.5500 cents per unit |
| Super Off-Peak Electricity Usage | 8.2000 cents per unit |
Source: Synergy website, July 2023.
While the daily supply charge with Synergy's time of use tariff is the same as its single rate plan, you can see how dramatically usage charges vary, from as low as 8.00c per kWh to as high as 51.00c per kWh.
Peak usage rates apply between 3pm and 9pm every day
Off-peak rates apply between 9pm and 9am every day
Super Off-peak rates apply between 9am and 3pm every day
Households must have a smart meter installed to access Synergy's time of use electricity tariff.
Which Synergy tariff is right for me?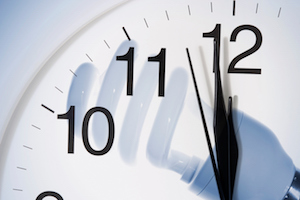 Working out which of these two Synergy electricity tariffs will be cheaper for your household is no easy task. Usage rates with the Midday Saver Tariff come in noticeably cheaper than usage rates on the A1 Tariff during off-peak times, but there is minimal difference between A1 Tariff rates and shoulder charges on the time of use plan. Peak time prices on the Home Smart Tariff are close to double those of the A1 Tariff.
So what does all this mean? It means that choosing the product best for your circumstances comes down to when you use power – and how much you use. If your are interested in a time of use tariff it is best talking to Synergy about your options before making a purchase decision.
Is the Synergy time of use tariff worth it?
If you're able to shift the vast majority of your daily electricity requirements to off-peak hours, the time of use tariff could deliver modest savings. However, it seems unlikely that anyone but shift workers who are not at home in the early hours of the evening would be able to achieve this. If you don't think reducing your peak time energy usage to less than 20% of your total consumption is a realistic proposition, the time of use tariff is probably not right for you.
The risk would be that a household switches to the time of use tariff but does not manage to significantly change its energy usage habits. As the table above shows, overall costs increase significantly when you use more electricity at peak times. With this in mind, customers considering the time of use option should have a good understanding of their energy requirements and also think carefully about how their usage habits might change over time before signing up.
What about gas in Perth?
Unlike electricity, customers in Perth do have some flexibility around their choice for natural gas plans.
Here are some of the cheapest gas deals on our database for WA. These estimated annual costs are based on the ATCO Network in Perth and yearly gas usage of 7,672 (units), but prices may vary depending on your circumstances. We show one product per retailer, listed in order of lowest estimated cost. This table contains products from referral partners†. Our database may not cover all deals in your area, and please check retailer websites for up to date information.
Original Author: Jared Mullane