Snowy Hydro Services & Operations

Fact Checked
Snowy Hydro is an integrated energy business that is best known for its development of the Snowy Mountains Hydro-electric Scheme in the mid century. Since then, its portfolio has expanded to include many other energy generation projects, as well as the ownership of two retail brands, Red Energy and Lumo Energy.
But while it's likely you've heard of Snowy Hydro before, understanding how it works is another story. We'll delve into everything you may want to know about energy giant Snowy Hydro.
What does Snowy Hydro do?
Snowy Hydro, or the Snowy Mountains Hydro-electric Scheme, is a multi-faceted business that is best known for its generation of hydro-electric power. It works by storing water and diverting it through 'trans-mountain' tunnels leading to a power station. The water ends up in the Murray and Murrumbidgee Rivers for irrigation. The scheme dates back to the 1970s, although it took around 25 years to build. Since then, it has expanded to include 16 major dams, nine power stations and a pumping station, as well as 145km of tunnels. The company is currently building Snowy 2.0, which will link two existing dams through 27km of tunnels and contribute an extra power station to the system.
Snowy Hydro also owns a retail energy group that consists of Red Energy and Lumo Energy. According to its website, these companies service more than one million customers in VIC, NSW, ACT, QLD and SA.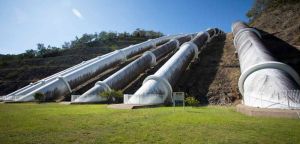 How does Snowy Hydro work?
Snowy Hydro is a hydro power generation system. Put very simply, snow and rain that fall over the Snowy Mountains are captured in the systems lakes and reservoirs. From there, it is passed through tunnels which lead to power stations. The force of the water spins turbines which work the generators, creating electricity.
What is Snowy 2.0?
Snowy 2.0 is the latest development under the Snowy Hydro umbrella. It is a pumped hydro expansion of the systems already in place. When completed, this project will add 2,000MW of generating capacity to the system and provide large-scale energy stories. The difference is that the water will be pumped, using the excess electricity created in times of low demand, in order to generate power on demand.
Red Energy and Lumo Energy
As mentioned, Snowy Hydro has two electricity retail brands, Red Energy and Lumo Energy. Here's a quick rundown of these brands and what they offer.
Red Energy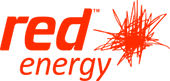 Of the two brands, Red Energy is certainly the older sibling, starting operations back in 2004. Although it was originally launched in Victoria, Red Energy now brings its signature value-add plans to the Melbourne state as well as NSW, QLD, SA and the ACT.
Red Energy offers a standard, no-frills plan in all states, as well as one with bonus Qantas Points. Other promotions this retailer runs include offering free tickets to Taronga Zoo for NSW customers, and donating to breast cancer research on a households behalf. This provider is also known for its Australia-based customer service line.
Lumo Energy

Lumo Energy may be lesser known, but along with Red Energy have more than a million electricity customers across the country. Lumo has been known to use incentives to attract customers in the past, such as by offering free movie tickets, but has transitioned to a simpler business model.
From Lumo you can expect fixed rate plans and a deal that waives connection fees for those moving house. All Lumo customers will also gain access to Lumo Rewards, its benefits program that provides discounts and vouchers to a range of entertainment and retail products.
Snowy Hydro FAQs
Here are some frequently asked questions about Snowy Hydro:
Where is the Snowy hydro scheme?
The Snowy Hydro scheme is located in south-east New South Wales, in the Kosciuszko National Park in the Snowy Mountains. Given it includes a network of tunnels and power stations, the scheme spans a few hundred kilometers.
Is Snowy Hydro Australia owned?
Snowy Hydro is 100% Australian-owned, with the federal government as the sole shareholder. As mentioned, it is located in NSW, and it's ten offices are located across Sydney, Melbourne and South Australia.
Is Snowy Hydro renewable energy?
Snowy Hydro converts the natural force of water into electricity, so by definition it is renewable energy. Renewable energy simply means that the source of the power won't be depleted, and therefore isn't a direct environmental risk.
When people think of renewable energy, solar and wind are likely the first that comes to mind, but other methods such as hydro, biomass and even wave power are considered renewable.
A final note on Snowy Hydro
Signing up to an energy company that is backed by renewable energy will earn you some moral brownie points, but it's wrong to assume that it means your electricity will come from renewable resources. At the end of the day, the electricity generated by the program goes into the national grid, alongside coal power, which is then distributed to households.
Knowing what you're signing up for is the first step in making a well-informed decision about where you're spending your money, and seeing as Red and Lumo aren't the only retailers to be owned by a renewable generator, it's best to do your own research to ultimately know what's right for you.
Compare Solar Energy Providers
---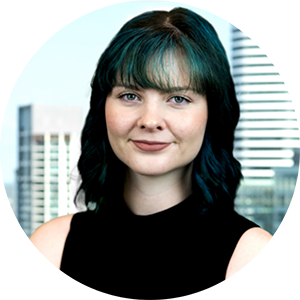 Kelseigh Wrigley: Energy Specialist
As Canstar Blue's Energy Specialist, Kelseigh Wrigley covers the retail energy market, with a focus on electricity, gas and solar. She joined the team after completing a Bachelor of Journalism at the Queensland University of Technology, and has previously written for a variety of online publications, including Hunter and Bligh. You can follow Kelseigh on LinkedIn.
---