You may have heard your energy provider mention smart meters before and wondered, what are they and how can they help reduce your power costs? Well, believe it or not, these devices allow you to monitor your electricity usage, and in turn, take control of your consumption habits – and bills.
With energy rates constantly changing, a smart meter may become a game-changer in clawing back some of those annual electricity costs. But it isn't all that simple, and many households across Australia do not yet have access to these digital meters for a number of reasons. In this article, we'll dive into how you can get a smart meter at your property, plus we list some helpful information on installation costs.
How do I get a smart meter?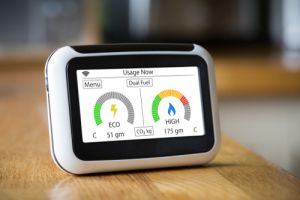 The easiest way to get a smart meter is by contacting your energy retailer. From here you will need to:
Find out if there are any installation or ongoing costs involved
Book a date and time to install or replace existing meter
Provide safe access to your energy provider for smart meter installation
The availability of smart meters tends to vary between states and energy retailers. That said, from December 2017, smart meters have been rolled out for any new meter installations or replacements.
The five main factors that will determine if you can get a smart meter are:
If the energy provider offers smart meters with an electricity plan
If smart meters have been widely rolled out in your area
If your existing meter is damaged or faulty and in need of replacement
If your home is a newly built property
If access to your property isn't hindered by dodgy wiring or hazardous materials preventing installation
Again, it's best to pick up the phone and talk to your energy provider.
Compare Electricity Plans
What does a smart meter do?
Also known as a digital or advanced meter, a smart meter records your household's electricity usage in 30-minute intervals by using real-time technology. Smart meters send this data wirelessly to your energy retailer, allowing you to receive constant updates of your energy consumption, which can be useful in monitoring usage habits to help save money on power bills.
Customers with a smart meter also have more options when choosing a type of electricity plan. With a smart meter, you can choose between a time of use tariff or a single rate tariff, both of which have advantages and disadvantages. However, if you don't have a smart meter, you can't choose a time of use electricity plan, which means you won't be able to tap into cheaper energy rates during the less busy periods of the day, otherwise referred to as off-peak and shoulder rates.
Are smart meter readings accurate?
Unlike conventional meter readings where a contractor would physically record your energy consumption, smart meters send real-time data to your electricity and gas retailer for an accurate reading. In fact, most smart meters send recordings of your usage data every half hour, meaning you have access to constantly updated information.
Think of it like this. Before internet banking, accessing your bank account was normally only possible via physically attending the bank or calling a teller. Now, with the arrival of banking apps and the internet, customers can log-in to their account from smartphones, tablets or computers. This is essentially what smart meter technology has achieved with energy – given the convenience of monitoring overheads within the comfort of your own home.
While there are no guarantees a smart meter will save you money on energy, it can help identify where and when your electricity usage is at its peak. Much like online banking, being able to see live data of your energy usage can keep you – or the people you live with – more accountable, particularly if you're trying to save.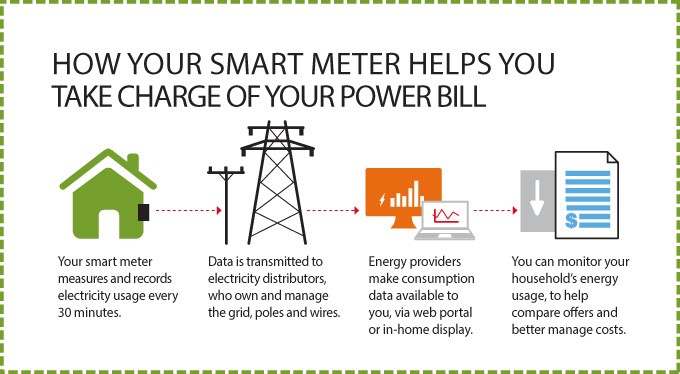 Do I need to pay for a smart meter?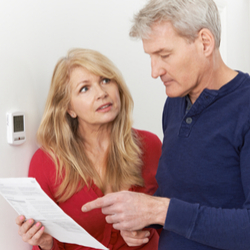 Generally, your electricity retailer will wear the upfront costs of a smart meter, including installation, and either charge you a lump sum with your next energy bill, or over a few billing periods. It's important to ask your energy provider about how you will be charged for a digital meter, as well as any ongoing expenses associated with the device.
Is smart meter installation free?
Smart meter installation will typically cost approximately $600, but this amount will vary depending on where you live. It's always best to contact your energy retailer and ask exactly how much installation will cost to ensure you're not left with a hefty bill.
Some energy retailers may offer free smart meter installation as part of a deal or promotion, but just be wary of hidden costs in your contract. For example, while the retailer can waive installation costs, you may be stung with higher usage rates compared to rates on other available market offers. That's why it's vital to always read the fine print.
Should I get a smart meter?
In Australia, smart meters are required for all new property connections, or if an existing meter is faulty and needs to be replaced. Aside from mandatory installations, there are many benefits of switching to a smart meter, including:
To take advantage of off-peak electricity rates on a flexible pricing tariff
To receive live usage information and monitor your energy consumption
To connect or disconnect remotely from an app (depending on your energy provider)
To measure electricity usage being exported by solar systems
If you'd like to know more about smart meters and how to get the most of in-home monitoring technology, read our comprehensive guide.
Can I get a smart meter in my area?
In order to find out if smart meters are available in your area, you will need to contact your electricity provider (i.e. the company you pay your power bill to). Since December 2017, energy retailers have been rolling out smart meters and replacing manually read meters across the country.

Picture credits: Alexander Kirch/Shutterstock.com, Victorian Energy Saver, SpeedKingz/Shutterstock.com