An Australian family owned business has beaten the biggest tea brands in the world to take out the award for the nation's favourite cuppa, as almost one in four Aussies declare green tea their favourite.
Madura Tea has picked up Canstar Blue's Most Satisfied Customers Award for tea bags for the fourth year in a row, beating the likes of Twinning, Tetley, Lipton and T2.
Based at Murwillumbah in the Tweed Valley, in northern New South Wales, Madura Tea was the only brand to score five-star ratings for taste and overall customer satisfaction.
The ratings are based on a survey of more than 2,000 adults who have purchased tea within the last month.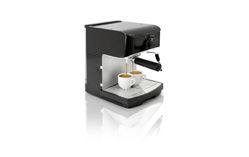 Coffee machine satisfaction ratings
"For a relatively small Aussie business to consistently beat the biggest tea brands in the world for customer satisfaction is a remarkable achievement," said Head of Canstar Blue, Megan Doyle. "Madura may not sell as many tea bags as the big names, but those who drink it absolutely love it."
Australia's favourite tea
Two out of three Australian adults have bought tea bags within the last month, the survey found. Of those, just over half (52%) declared tea their favourite hot drink and most tend to drink one (37%) or two (28%) cups per day. 17% drink four or more cups.
Black tea was found to be the most popular type of tea in Australia, with 42% of respondents declaring it their favourite cuppa. It was followed by English breakfast (30%), green tea (23%) and earl grey (18%).
Black tea: 42%
English Breakfast 30%
Green Tea: 23%
Earl Grey: 18%
Chai Tea: 10%
Fruit Infusions 9%
Camomile: 8%
Lemon: 8%
Other: 5%
Mint: 3%
However, green tea emerged as the favourite type for young Aussies aged 18-29, taking 35% of the vote. Chai tea (22%), fruit infusions (15%) and earl grey (20%) were also most popular amongst the youngest age group, while black tea and English breakfast remained the teas of choice for older Aussies.
"We're a country split down the middle between tea and coffee, but even those who favour coffee still like to have their favourite tea on standby for when they crave a cup," said Mrs Doyle. "Older Aussies are generally sticking with the tried and tested, while younger generations are becoming more adventurous with their tea selections, so it will be interesting to see how this trend develops in future."
Original author: Simon Downes.