Fact Checked
ALDI Lodge Farms hard to beat in egg ratings
Whether poached, fried or scrambled, Aussies get egg-cited about eggs. It's a food best served with a side of bacon in a classic big breakie combo (drool), but that can also be enjoyed at any time of the day by the whole family. Just like there are multiple ways to cook it, eggs are not created equal. Between the different sizes, colours, labels and the 'free-range' or 'caged' consideration, Aussie consumers are left to decide which option is best for them. And like with many supermarket foods, taking the cheap option could mean sacrificing quality. On top of that, some shoppers believe that buying eggs also comes with a moral and ethical judgment call.
Let's take a look at the main types of eggs commercially available in Australia:
Caged eggs: these come from hens housed in cages, usually within a shed.
Free-range eggs: collected from hens raised in a free-run (barn or aviary) housing system with access to an outdoor range.
Barn eggs: come from hens housed in an open barn (not caged) with perches and nest boxes to lay their eggs.
Organic eggs: sourced from hens in free-range systems that are fed organically grown grain and where no pesticides are used in their outdoor housing system.
Now that you know the basics, let's get cracking on consumer feedback. Canstar Blue asked more than 2,000 Australian consumers to rate the eggs they've recently purchased (from a supermarket or grocer) and consumed (within the last three months). Respondents scored brands on freshness, taste, packaging design, range variety, value for money and overall satisfaction. Brands that received at least 30 responses are featured in our ratings. Keep in mind that our customer ratings include brands that sell both free-range and caged eggs. If you're concerned about this issue, it's important to do your research before making a purchase.
ALDI's Lodge Farms perched at the top of our latest consumer survey, whisking up five-star reviews in all research categories ─ including overall satisfaction!
Best Eggs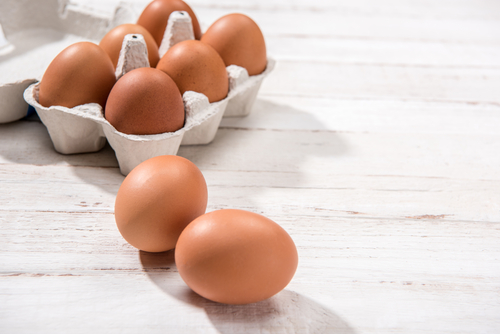 Here are the best brands for eggs in Australia, as rated by consumers in Canstar Blue's annual review:
ALDI Lodge Farms
Sunny Queen Farms
Woolworths
Manning Valley
Coles
Macro Organic
Pace Farm
Costco
ALDI Lodge Farms proved to be an 'egg-cellent' pick for many Aussies, with the brand scoring five stars for overall satisfaction and everywhere else! Sunny Queen Farms was the only other brand to receive full marks in any category, namely for taste, freshness, and range variety.
Top Egg Brand ─ ALDI Lodge Farms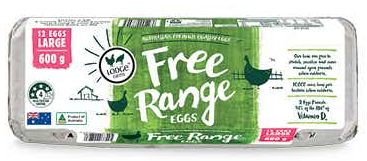 For big breakfasts and baking recipes, discount supermarket ALDI's homebrand Lodge Farms offers a few types of large free-range eggs sold as dozens. These include:
ALDI Lodge Farms Large Free-Range Eggs (600g) ─ 12pk
ALDI Lodge Farms Large Free-Range Eggs (700g) ─ 12pk
You can alternatively opt for a smaller pack from ALDI's Just Organic line-up, which provides six large free-range eggs. All ALDI eggs are available for under $4.
ALDI's Lodge Farms fried the competition after earning five stars in each research area, including freshness, taste, range variety, packaging design, value for money, and overall satisfaction.
Are eggs good to eat every day?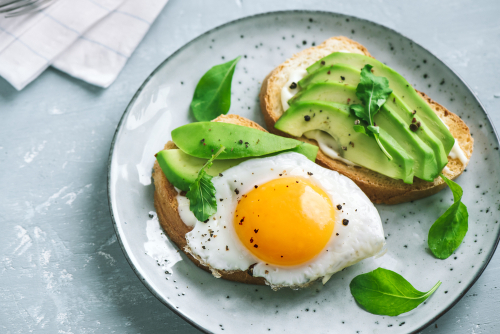 Eggs can be a good addition to your daily diet, especially because they're a rich source of protein, antioxidants, and vitamins and minerals, including B vitamins, choline, and selenium. Eggs are also fairly inexpensive to buy and are convenient and easy to cook.
It's generally safe for adults with normal cholesterol levels to eat one or two eggs daily. Some people prefer to eat egg whites because they're lower in cholesterol and fat.
How can you tell if eggs are still safe to eat?
Eggs are generally safe to eat if they:
Haven't passed their 'best before date'
Aren't cracked (bacteria from dirt or chicken droppings can get through cracks, even if the shell appears 'clean')
Don't smell foul or look 'off'
Are stored correctly (i.e. in the fridge).
It's worth noting that while a plate of runny, sunny side up eggs can be delicious, you should always cook your eggs all the way through to ensure you've killed all the bacteria like Salmonella (which can make you sick). By thoroughly cooking the eggs, there's less risk of the bacteria surviving and causing food poisoning. This is especially important for young children, elderly people, pregnant women, and anyone with a chronic illness.
Which eggs should I buy?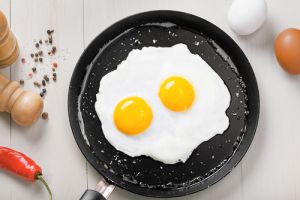 Our latest consumer survey shows ALDI Lodge Farms is a brand that's hard to 'egg-nore', having received full marks in all categories, with Sunny Queen Farms also impressing consumers on taste, freshness and variety.
Ultimately, you'll want to buy fresh, high-quality eggs that were produced in alignment with your expectations as a consumer and at an affordable price. Look at product labels for classifications (i.e. free-range, organic, etc) and for any approval stamps that indicate the eggs come from a sustainable farming business.
When asked about what they considered when buying eggs, our survey respondents answered as below:
Nearly half (48%) of consumers who buy free-range eggs do so because they think they taste better and are generally better quality, while 54% buy free-range eggs because they don't want to support the caged egg industry.
More than half of survey respondents (54%) who buy free-range eggs said they are happy paying more.
One in four (25%) consumers who buy free-range eggs admitted to not being convinced that the eggs they buy are as 'free-range' as they claim to be.
Half (53%) of survey respondents who buy caged eggs said they would buy free-range eggs if they were cheaper.
One in 10 caged-egg buyers (12%) said they feel guilty about buying caged eggs.
Whatever your preference, take your time to shop around and research your options.
About the author of this page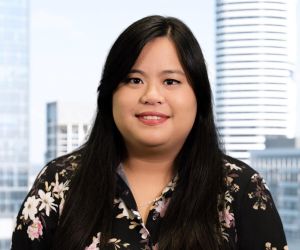 This report was written by Canstar Blue's home & lifestyle journalist, Tahnee-Jae Lopez-Vito. She's an expert on household appliances, grooming products and all things grocery and shopping. In addition to translating our expert research into consumer-friendly ratings reports, Tahnee spends her time helping consumers make better-informed purchase decisions on all manner of consumer goods and services, while highlighting the best deals and anything you need to be aware of.
Online Grocery Shopping Reviews
Picture credits: Maxim Khytra / Shutterstock.com, Oksana Mizina / Shutterstock.com, LightFieldStudios / Shutterstock.com.