Fact Checked
How we rate energy drinks
Whether you're working at a desk or doing hard labour − there are times when you just need that extra energy kick to get you through the day. If a cup of coffee simply won't cut it, energy drinks are an alternative specially formulated to increase energy and mental performance. In fact, half of the Aussies we surveyed (51%) consume energy drinks to feel more energetic, and 21% feel it improves their performance in sports, work, or other activities.
---
Find more detailed information on our ratings methodology.
---
Top Energy Drink Brand – Red Bull

Everyone knows Red Bull as the OG (original) energy drink, with its infamous tagline 'Red Bull gives you wings'. Red Bull energy drinks contain ingredients known for boosting energy, including caffeine (synthetic), taurine, B vitamins and sugar from sugar beets. The brand offers the Red Bull original flavour, also available in a sugar-free version, as well as limited-edition flavours like watermelon and tropical. Prices start from about $4.10 for a single can or $8 for a pack of four.
Red Bull was rated five stars for effectiveness, packaging convenience, and overall satisfaction. It got four stars for taste, and range variety, plus three stars for value for money.
Are energy drinks bad for you?
It depends. Energy drinks do contain large amounts of caffeine and sugar (apart from sugar-free versions) − so it's best to consume them in moderation. One in five Aussies we surveyed (20%) said they prefer energy drinks to coffee (because they don't like hot drinks), but still want a caffeine hit. Energy drinks are required by law to indicate their caffeine content on the label and need to be approved for use by Food Standards Australia New Zealand (FSANZ). Energy drinks are not recommended for children (including teenagers), pregnant or breastfeeding women, or people sensitive to caffeine.
Is one energy drink a day ok?
Our survey found that 20% of Aussies consume one standard-size glass/can/bottle per day. Just keep in mind that drinking too much caffeine (even coffee) can raise your blood pressure and heart rate. Consume energy drinks in moderation.
Meet our consumer experts
---
Megan Birot: Home & Lifestyle Editor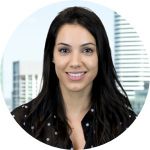 Megan is Canstar Blue's Home & Lifestyle Editor, leading the team that focuses on consumer products and services, ranging from supermarkets and groceries to home and personal appliances and retail stores. She interprets Canstar Blue's bespoke research on the thousands of brands that we compare, rate and review, to help shoppers make better purchasing decisions.
Samantha Howse: Consumer Research Specialist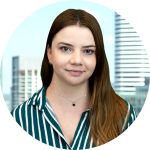 Samantha Howse is Canstar Blue's Consumer Research Specialist, coordinating the consumer research program behind our customer satisfaction awards across Canstar and Canstar Blue in Australia and New Zealand. Sam has earned a Bachelor of Business (Marketing) from Griffith University and, with seven years in market research and 2 years in marketing, she is experienced in survey design, implementation and analysis, coupled with an understanding of marketing principles and best practice.