There's nothing worse than arriving home after a long hard day at work only to be faced with a can of tuna, three limes and a mouldy avocado staring back at you from the fridge. But, hey, we don't blame you – in the craziness of life, it can be hard to find the time (or even remember) to head to the grocery store. Thankfully, online delivery exists and Aussies have more options than ever when it comes to buying and receiving their groceries. Not only is online delivery convenient and a time-saver, but it's also a great option for the elderly, people without access to cars, and those with limited mobility.
Whether it's via grocery stores, multi-purpose retailers, healthy meal delivery services, or just a last-minute UberEats order, Canstar Blue has compiled a list of websites that sell and deliver food to your door. Get stuck in below!
Which stores offer online grocery delivery services?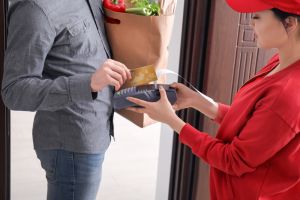 Here is a list of online grocery delivery services where you can order food and household essentials and have them delivered straight to your door:
Coles
Woolworths
IGA
Costco
YourGrocer
Amazon
Catch.com.au
Kogan Pantry
David Jones
Lite n' Easy
Youfoodz
HelloFresh
UberEats
MenuLog
DoorDash
Supermarkets
The 'ol reliable – these big players are most people's go-to for groceries, and with good reason. Fortunately, most supermarkets now offer same-day and next-day delivery options for home delivery and click-to-collect services, so you can get whatever you need as soon as possible. Delivery fees generally range between $5 and $15, or free if you spend at least $250 (depending on the supermarket).
Coles

In no particular order, first up we have Coles, one of the biggest names in the supermarket game. Shopping online for your groceries has never been easier with Coles' online delivery website – with step-by-step instructions to set up your account, an extensive range of products available online and simple delivery and/or collection options (pick a delivery time slot that suits you best!) And even better – earn flybuys points on every shop.
Shop Coles online delivery here.
Woolworths

Woolworths is another one of Australia's leading supermarkets, with an online delivery service available, with free in-store pick-up and next-day delivery (subject to specific stores, conditions etc which can vary depending on demand). Shop directly from Woolworths' standard catalogue, where you can snag yourself some deals you would also find in-store, and you can get points on your Woolworths Rewards card.
Shop Woolworths online delivery here.
IGA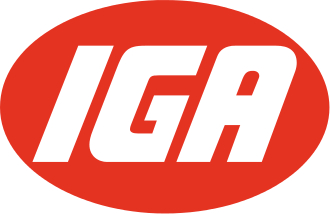 IGA Shop Online also seems to be a popular pick among many Aussies, having rated best in Canstar Blue's grocery online shopping ratings for two years in a row. You can buy anything you can usually find from your local IGA, although product availability and pricing can vary between stores since all IGA shops are independently owned. Keep in mind that its Shop Online home delivery service isn't available everywhere just yet, so make sure to check IGA's website to see if there's a participating store near you.
Find more about IGA Shop Online here.
Costco

Long live Costco. Arguably one of the most impressive grocery retailers, Costco is famously known for its over-the-top serving sizes we'd all love to have sitting in our pantry. Fortunately, you can now order pet food, toilet paper, wine and a variety of other items online ─ this even includes big-ticket items like televisions and inflatable spas! But you will need to fork out $60 for the annual membership.
YourGrocer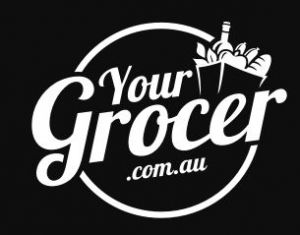 Love getting your fresh groceries from local shops and markets, but don't have time? Then YourGrocer is for you. The company allows customers to shop online from a variety of local businesses – including traditional butchers, bakers, greengrocers, fishmongers as well as from popular markets Queen Vic and Prahran in Melbourne. Order before 11am and you'll receive same-day delivery to your door, or next-day if ordered later. You can also sign up to become a member to receive discounts on delivery pricing. The only bad news is  YourGrocer only delivers to Melbourne.
Check out YourGrocer here.
Retail chains
They're big names in the retail game – but did you know that major retailers like David Jones and Amazon also deliver groceries to your doorstep? Keep in mind that these usually stick to non-perishable food such as instant noodles, cereals, table spreads, cooking oils and coffee pods. Officeworks and The Reject Shop are also a couple more places that might surprise you, and certainly prove useful when you're on your last few sheets of toilet paper.
Amazon
Amazon is consistently looking to expand – so back in 2018, it expanded into online grocery deliveries (because why not?). Although they don't offer fresh food, they have an extensive range of pantry items and beverages to challenge the likes of Woolies and Coles. The range includes more than 400 Aussie and international brands such as Arnott's, Milo, Uncle Toby's, Cadbury, Nestle and even Vegemite! Worth checking out, especially if you previously have an Amazon account.
Shop Amazon Australia's grocery range here.
Catch.com.au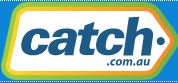 You may not have seen them in person, but Catch.com.au is one of Australia's largest online retailers. Catch offers a huge range of products and services, from basic groceries to beauty, homewares, tech, health and lifestyle, as well as fashion outlets (with massive names) – all at a reduced price, and available to purchase online and delivered straight to your door. Keep your eye on the 'Top grocery sales' of the day for some insane deals!
Kogan Pantry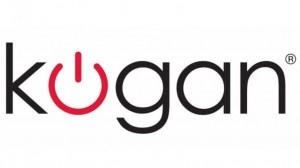 Kogan is fan-favourite, and for those who were wrapped up in their television specials may have forgotten to check out their online food delivery service. Shop from over 600 products from their 'pantry' – including packaged food, beverages (alcoholic included), confectionary, cleaning and beauty. Earn frequent flyer points while you shop and watch out for the products with a 'fast dispatch' sticker next to them for speedy delivery.
Check out Kogan Pantry here.
David Jones

We'll be the first to admit we didn't know the extent of food (and especially beverage) options David Jones had on site for delivery. Their online service is targeted primarily towards dinner parties and nibbles, with an extensive range of luxury pantry items, food hampers, chocolates and confectionery, along with wine, champagne and spirits. Don't expect to find everything on your grocery list here, but check it out for something a little special.
Plan your dinner party at David Jones here.
Healthy Meal Delivery
These are a great option for people who don't like cooking (or can't be bothered anymore) and are looking to lose weight, or simply adopt a 'healthier' diet. Get fresh, easy to assemble meals straight to your door with these healthy meal services. If you're interested in more options, head to our Healthy Meal Delivery Ratings.
Lite n' Easy


Lite n' Easy is a meal delivery service specifically designed for weight loss and people who are looking to change their lifestyle. Services like this are ideal for busy professionals who are often too busy to prepare healthy meals at home (which can often lead to excess takeaway). There's plenty of options to choose from, such a calorie menu (between 1200-1880 calories) or you can simply choose specific breakfast, lunch and dinner options.
Shop for your home-cooked meals here.
Youfoodz

Similar to Lite n' Easy, Youfoodz is a healthy meal delivery service. Some of the options are designed for weight loss, and some simply for taste. Choose between ready-made every day meals, set meal plans, weight loss options, snacks and drinks. All food is pre-cooked, so all you need to do is warm it up.
HelloFresh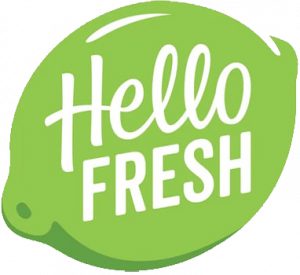 Slightly different from the above two, HelloFresh isn't about pre-cooked meals. Instead, for a set price each week, you'll receive a box of fresh ingredients along with recipes to create your own homemade meals. Some may prefer this method (some may not) but it at least saves you from heading to the grocery store.
Meals to your door (takeaway food)
We are no stranger to this one – sometimes on a Friday night it's just the way to go.
UberEats

Hello darkness, our old friend. We're sure UberEats is a common occurrence in most households – it's easily one of the best options when you just can't deal with grocery shopping and cooking. If you've never used it before, download the app, make an account, set your location radius and browse all the high (and some not-so-high) quality meal options!
MenuLog

MenuLog is the perfect mix of healthy meal delivery services and UberEats. Basically, MenuLog is an online service that, after signing up either online or via the app, connects you to hundreds of local restaurants in your area. Browse cuisines, brands, specific meals or even cities (it's available nation-wide), place your order and wait for your meal to arrive to your doorstep!
DoorDash
DoorDash is an American-based home delivery service that aims to connect people with the best local businesses and restaurants in their city for breakfast, lunch and dinner. Through the DoorDash website or app, customers can order for immediate delivery (and receive within a maximum of 40 minutes) or pick up from the restaurant. DoorDash has also partnered with IGA to offer on-demand grocery delivery services. This means you can ask your Dasher to pick up a few extra items on the way, saving you a trip to the shops.
No matter what your speed is, there's something here to suit everyone and their grocery item needs, whether you're willing to brave the supermarket aisles or shop from the comfort of your couch.

Photo credit: Afstock Productions/shutterstock.com, Pixel-Shot/shutterstock.com