Fact Checked
How we rate fresh pasta
Fresh pasta is 'pastably' one of the best dinnertime meals out there! Whether you prefer a spinach ravioli, farfalle, or beef lasagne, it's never too hard to find a recipe that will please the whole family. This is perhaps the reason half of our survey respondents (51%) dish up pasta at least once a week. But, with so many different varieties of fresh stuff available, how do you find a type of pasta and brand that will tick all your boxes? We compared them to find out.
---
Find more detailed information on our ratings methodology.
---
Top Fresh Pasta Brand – La Famiglia Rana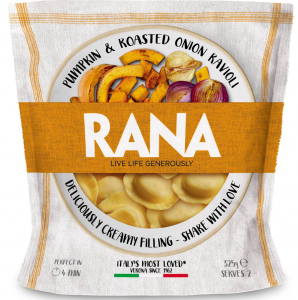 Touted as 'Italy's best kept secret' and formerly known as just 'Rana,' pasta brand La Famiglia Rana may have undergone a rebrand, but still maintains its tradition of bringing true flavour to popular pasta dishes. These include filled pasta, flat-cut pasta, gnocchi, and ready meals. The brand's filled pasta range comes in flavours like pumpkin and roast onion, porcini mushroom, basil & pine nuts pesto, and ricotta and spinach. You can find La Famiglia Rana pasta in the fridge section of major supermarkets and grocers, and expect to pay about $8 for a 325g bag with two servings.
La Famiglia Rana served up a tasty win with five stars for taste, texture, packaging, variety and range, and overall satisfaction. The brand settled on four stars for value for money.
Which fresh pasta should you buy?
There are dozens of fresh pasta varieties to choose from, but ultimately your choice will depend on what you plan to dish up. Fresh pasta is made from a dough of eggs and flour which gets kneaded and rolled until it's as thin or thick as desired. It then gets cut into strands of different widths to make different kinds of pasta like fettuccine or lasagne, or gets stuffed into tortellini and ravioli.
Our research revealed that over half of Australians surveyed (57%) always have a stock of fresh pasta, and about a fifth (21%) pick up multiple packs of pasta during their regular shop. Nearly a third prefer to buy from the same brand (26%) and a few more purchase different types of pasta from their favourite brand (35%). Aside from that, taste and texture continue to be the most important factors of customer satisfaction, while value for money appeared almost at the bottom of the list, suggesting Aussies are willing to pay a pretty penne for delicious pasta.
Meet our consumer experts
---
Megan Birot: Home & Lifestyle Editor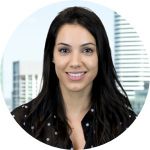 Megan is Canstar Blue's Home & Lifestyle Editor, leading the team that focuses on consumer products and services, ranging from supermarkets and groceries to home and personal appliances and retail stores. She interprets Canstar Blue's bespoke research on the thousands of brands that we compare, rate and review, to help shoppers make better purchasing decisions.
Samantha Howse: Consumer Research Specialist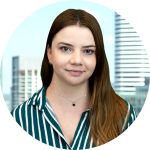 Samantha Howse is Canstar Blue's Consumer Research Specialist, coordinating the consumer research program behind our customer satisfaction awards across Canstar and Canstar Blue in Australia and New Zealand. Sam has earned a Bachelor of Business (Marketing) from Griffith University and, with seven years in market research and 2 years in marketing, she is experienced in survey design, implementation and analysis, coupled with an understanding of marketing principles and best practice.