ALDI is the latest supermarket chain to reduce its trading hours and set purchase limits as part of its attempt to manage panic buying and confrontations in the grocery aisles.
The company has reminded shoppers that "there is more than enough food to go around". But while these changes are temporary, ALDI Australia said it will constantly monitor the situation and impose more product restrictions if new shortages start to pop up.
The same goes for trading hours, with a review to be conducted every week to decide whether it will continue to operate with the new times or return to its normal trading hours.
So what exactly should you expect to see the next time you walk through the door? Here's a list of all the new restrictions and policies you should be aware of.
ALDI's new opening hours
From Wednesday (March 18), ALDI will slightly reduce its opening hours to between 9.30am and 7pm to give staff enough time to restock shelves and clean stores. This is subject to state and local trading restrictions.
What are the purchase limits at ALDI?
With many stores across the country facing major shortages of essential items like toilet paper and sanitiser, ALDI has announced it's following in the steps of fellow retailers Woolworths and Coles and introducing its own purchase limits to cope with the demand.
The following products are limited to two items per customer:
Dry pasta
Flour
Dry rice (not including microwave rice)
Paper towels
Tissues
Hand sanitiser
ALDI is also restricting shoppers to one pack of toilet paper per customer.
Can you return products at ALDI?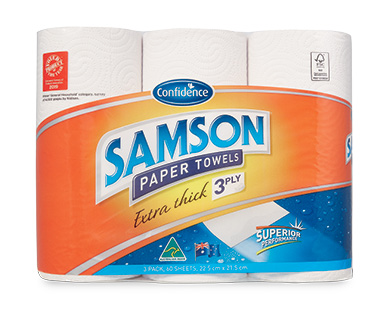 In response to some Aussies panic buying certain necessities, ALDI has temporarily suspended its change-of-mind refund policy to discourage any over-purchasing. So, if you've changed your mind about buying a couple of extra loo rolls and a few more tins of tuna, you won't be able to get a refund.
The new refund policy will apply to these items:
Toilet paper
Nappies and baby wipes
Tissues and serviettes
Paper towels
Feminine hygiene and incontinence products
Hand sanitiser
Cleaning products (including anti-bacterial wipes)
Canned food (including fish, fruit, vegetables and soup)
Pasta and pasta sauce
Rice and rice meals
Cooking oils and vinegars
Flour
ALDI has also announced a new set of conditions of entry, reminding customers to look out for each other and avoid making any attempts to beat the system and find ways to get around the new product restrictions.
"This is unchartered territory for many of us, so please remember to be kind, be calm, be empathetic and most of all be courteous," ALDI said in a statement.
The conditions of entry include:
Respect our employees and their physical space
Respect each other and look out for those less able
Practice good hygiene in our stores
Do not attempt to 'game' our product restriction policies
We remind you that we will not accept any violent behaviour (verbal or physical) in or around our stores and the police will be called immediately if required
Be kind, be calm, be empathetic and most of all be courteous
And please, do one nice thing for someone else when you leave our store today

Picture credits: Daria Ni / Shutterstock.com