Twinings rated the best cuppa in Australia
Tea drinking is almost like a ritual on a cold day – boiling the kettle, sitting down on the couch, wrapping yourself up in a blanket and opening up a good book. It's also nice to simply catch up with friends over a nice cup of tea. So, step aside coffee lovers – with an endless variety of blends to choose from, there's bound to be something for everyone, whether it's a hearty black tea for breakfast, or a nice herbal tisane before bed. But finding 'quali-tea' isn't always easy, and that's where our annual tea bags review comes in.
To find out which brands are rated best in Australia, Canstar Blue asked more than 1,7     00 Aussie consumers for their feedback on the different brands of tea bags they've purchased (from a grocer or specialty shop) and tried over the last three months. Survey respondents rated brands on taste, variety, packaging design, value for money and overall satisfaction. Those which met the minimum required survey sample size (30 responses) are included in the results. So, what did we find?
Our 2020 tea bags review featured 10 brands, but only one was rated 'tea-riffic' – Twinings! The brand scored five-star ratings in four out of five categories – taste, variety, packaging design and overall satisfaction.
Best Tea Bags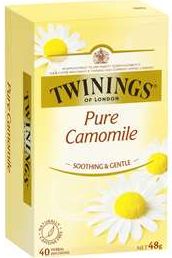 Here are the best brands of tea bags in Australia, as rated by consumers in Canstar Blue's 2020 review:
Twinings
Nerada
Tetley
Bushells
ALDI Diplomat
Madura
Dilmah
Lipton
Woolworths
Coles
Twinings toppled last year's winner ALDI Just Organic to claim the coveted top spot in our 2020 tea bags review, and was the only brand to score a five-star rating for overall satisfaction, variety and packaging design. It also scored full marks in the taste stakes, alongside Nerada, but fell short in the bang for your buck category with three stars.
Four brands achieved a four-star rating across the board. These were Tetley, Bushells, Dilmah and Lipton. Supermarket brands Woolworths and Coles each only received three stars in all categories, similarly to last year's results.
While ALDI Diplomat may have dropped from second place to fifth since last year's ratings, it still managed to dominate the value for money category, as the only brand to receive five stars in that regard.
About the winner – Twinings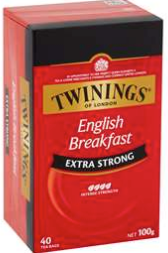 Making 'quali-tea' tea has been at the heart of Twinings since 1706. Over the centuries, the brand's 'master blenders' and flavour experts have concocted an iconic range of vibrant and aromatic blends loved by Aussies today – everything from Earl Grey and English Breakfast to Chai and super fruity infusions.
Twinings offers a wide range of high-quality tea blends, including black and greens tea, loose-leaf teas, as well as hot and cold-water fruit infusions. Twinings has also a range of limited edition and Australian certified organic and fair-trade teas made from organically grown ingredients to make you feel good both on the inside and outside.
Twinings was the only five-star achiever for overall satisfaction, variety and packaging design, while also scoring top marks for taste.
Different types of tea explained
There are many different types of tea out there, with brands getting more experimental by adding in different flavours, fruits and spices to jazz things up a little. Here are the most common types of teas explained.
Black Tea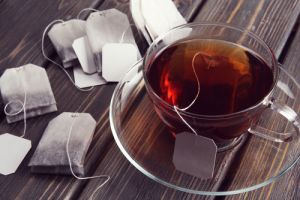 Black tea is perhaps the most popular of all varieties and is where classic favourites such as English Breakfast and Earl Grey fall under. Black tea is fully oxidised, and is most commonly produced in India. There are three types of black tea produced in India – Darjeeling, Assam and Nilgiri. Ceylon is another popular variety from Sri Lanka. Even within this category there are many subcategories – ones even the biggest tea buff would have trouble being an expert in. For a classic cuppa out on the deck, you can't go wrong with black tea.
Green Tea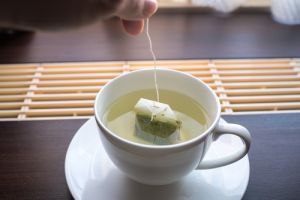 Green tea is – as you guessed it – green in colour, which is because it doesn't go through an oxidisation process. To get the most out of green tea you have to pay more attention to the brewing process, often letting the tea brew for quite a while to unlock the full flavour. Specific profiles of green tea rely on the tea's origin, time of harvest and various processing methods. Green tea is commonly used as a soothing remedy or as a calming beverage before bed.
Oolong Tea
Oolong tea is perhaps the most complex tea out there to perfect, and there's a lot of variety. Oolong tea can be very lightly oxidised, or heavily oxidised to give the desired characteristics and profile. Oolong tea generally needs to be steeped multiple times to get the most from it, with aromas and tastes commonly fruity. As a fun fact, 'oolong' comes from the term 'Wu-long', which is Chinese for 'black dragon'. So, get some fire in your belly and sip on an oolong.
Herbal Tea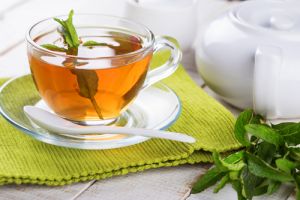 Gaining in popularity in Australia are herbal teas, so what are they? Well, herbal infusions are extra ingredients added to the process other than tea leaves. The technical term for herbal tea is 'lisane'. Here you'll find teas such as chamomile, peppermint and lemongrass and ginger among other flavours. Really, the possibilities are endless, with flavours as exotic as rose, liquorice, choc mint and beyond.
Whichever type of cuppa tickles your fancy, tea is a great alternative beverage to coffee and soft drink, and can be a relaxing way to start or end your day, or enjoy as a mid-afternoon pick-me-up. We hope you find our ratings helpful.
About the author of this page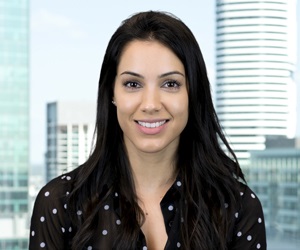 This report was written by Canstar Blue's Home & Lifestyle Content Lead, Megan Birot. She's an expert on household appliances, health & beauty products, as well as all things grocery and shopping. When she's not writing up our research-based ratings reports, Megan spends her time helping consumers make better purchase decisions, whether it's at the supermarket, other retailers, or online, highlighting the best deals and flagging anything you need to be aware of.
Online Grocery Shopping Reviews
Picture credits: Africa Studio / Shutterstock.com, / Graphbottles / Shutterstock.com, / Vinne / Shutterstock.com, / Antonova Ganna / Shutterstock.com.