Fact Checked
Philips shaves the day in hair clipper ratings
For some of us, the only time we really take note of a haircut is when it's a bad one. Men generally have easier-to-manage hair than women, unless you're a Jared Leto type with luscious locks that people are envious of. But, no matter the hair, there's still room to mess things up, like when you ask for a trim but end up with a buzz cut.
In turn, many do away with the barber or hairdresser entirely and instead invest in a set of hair clippers to take grooming into their own hands. And for good reason – hair clippers have come a long way since your mother stuck a bowl on your head and clipped around it. Many hair clippers are now great quality and you can get the look you're after without setting foot outside of your house.
But where can you find the best hair clippers? To find out, we surveyed nearly 300 Aussie consumers who have bought or received a new set of hair clippers within the last three years. Respondents were asked to rate specific brands on important factors like comfort, ease of use, value for money, overall satisfaction, and so on; so that you can decide which will be the best for your needs, preferences and budget. Brands that received at least 30 responses are featured in our ratings.
Philips buzzed to the top of our 2021 hair clippers ratings after it received the only five-star review for overall satisfaction. It also scored extra full marks for comfort!
Best Hair Clippers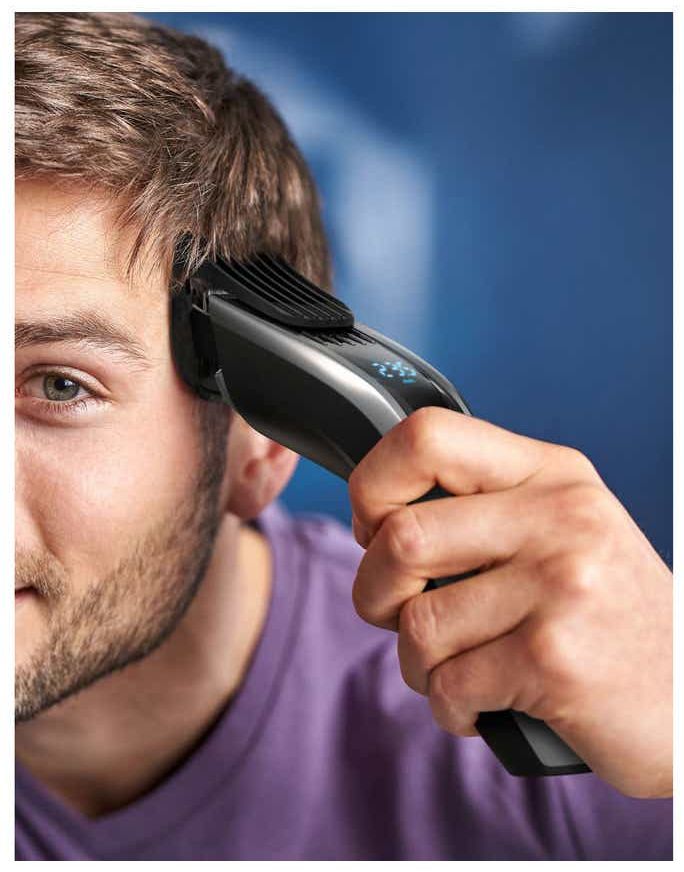 Here are the best brands for hair clippers in Australia, as rated by consumers in Canstar Blue's 2021 review:
Philips
Remington
Kmart
Wahl
Braun
Philips was rated best for overall satisfaction, earning five stars, followed by Remington, Kmart and Wahl on four stars. Braun rounded up the results on three stars for overall satisfaction.
But when it comes to ease of use, it seems consumers are the winners. Most brands achieved full marks, including Remington, Kmart and Wahl. Remington and Wahl also managed to snag extra five-star reviews for comfort, alongside Philips.
Remington similarly gave the best bang for buck, with Wahl again taking the lead for performance and reliability.
Hair Clippers Compared
Philips

Dutch electronics giant Philips has among its TVs and headphones, a great range of hair clippers. Although not as varied in price as other brands, Philips still offers a variety of options to choose from, with the 7000 Series being one of the options. Common features in the Series 7000 line-up include titanium blades, adjustable hair combs and 120 minutes of cordless run time on a one-hour charge.
Philips offers a fairly budget-friendly range, usually costing between the $30 and $150 mark. Some models to expect include:
Philips Series 3000 Hair Clipper (HC3505/15): $29.95 RRP*
Philips Series 5000 Washable Hair Clipper (HC5612/15): $59.95 RRP*
Philips Series 7000 Hair Clipper (HC7450/80): $89.95 RRP*
Philips Series 7000 Hair Clipper (HC7460/15): $129 RRP*
Philips Series 9000 Hair Clipper (HC9450/15): $149 RRP*
Philips earned five-star reviews for comfort and overall satisfaction, plus four stars for weight and size, ease of use, performance & reliability and value for money.
Remington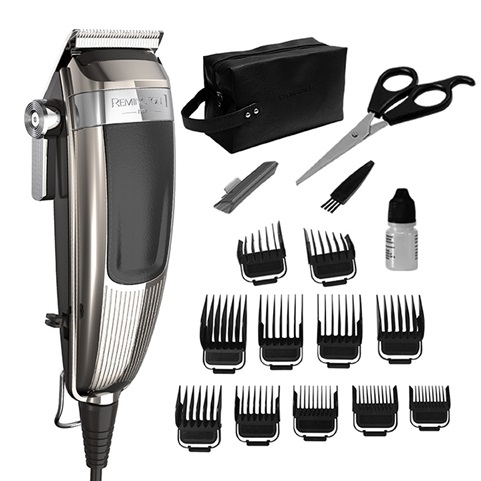 Born out of the firearms company that we're all familiar with, Remington has gone on to produce a great array of personal grooming products – hair clippers included. Remington's hair clippers trend towards the budget end of the price spectrum, with a focus on no-frills cutting rather than feature-packed technology. As such, you can generally expect a set of its hair clippers to cost you between $40 and $170.
One option from Remington is its Rapid Cut Turbo Hair Clipper (HC4300AU), which retails for $99.95. This palm-sized tool is claimed to be the brand's 'quickest self-cut clipper' and supposedly provides 57% more blade coverage than a standard Remington clipper. The 12 comb guides are additionally designed to offer flexible styling options ranging between 1.5mm to 25mm.
Other haircut kits from Remington include:
Remington Personal Haircut Kit (HC70A): $19.95 RRP*
Remington High Precision Haircut Kit (HC1091AU): $29.95 RRP*
Remington Cut Turbo Hair Clipper (HC4300AU): $99.95 RRP*
Remington Barber's Best Hair Clipper (HC5870AU): $80 RRP*
Remington Series Rx5 Head Shaver (HC7000AU): $129.95 RRP*
Remington achieved five stars in the majority of categories, including weight and size, ease of use, comfort and value for money. It landed on four stars for performance & reliability and overall satisfaction.
Kmart

Kmart seems like a one-stop shop for absolutely everything these days, from vacuums to strollers and yes, even hair clippers. The cult department store has a couple of affordable options you might want to consider, especially if you want a quick haircut at home and aren't fussed about achieving anything other than a straight or buzz cut. This includes Kmart's Cordless Haircut Kit, which comes with a rechargeable lithium battery, plus four trimming combs (3-12mm), stainless steel blades and a 12-month warranty. Kmart's haircutting kits line-up includes:
Kmart 22-Piece Hair Cut Kit: $19 RRP*
Kmart Cordless Haircut Kit: $29 RRP*
Kmart achieved full marks for ease of use, before scoring four stars for overall satisfaction and in most of the remaining areas. The only exception was performance and reliability, where it got three stars.
Wahl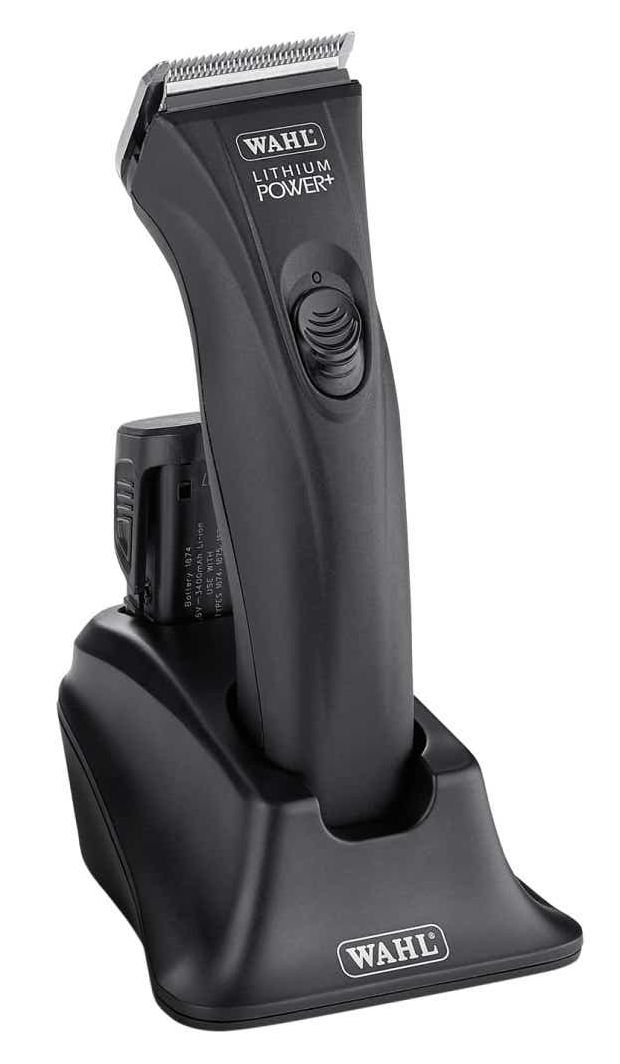 Wahl has been operating for more than 100 years, with the American brand providing a variety of clippers, trimmers and razors for all your grooming needs. Featuring both a consumer and a professional collection, Wahl seems to cater to those getting their hair cut, as well as those who cut hair as a professional.
One of the more affordable ranges on the market, Wahl's clippers start from just over $30 but can cost you close to $200 if you're interested in one of the top-of-the-line consumer models like the Wahl Li-Ion Pack Hair Clipper ($199.95 RRP*). You can also find hair clippers exclusively sold at the Shaver Shop, such as the Wahl Extreme Grip Hair Cutting Kit ($199 RRP*) and Wahl Lithium-Ion Clipper with Dual Battery Pack ($289 RRP*). These usually come with a two-year warranty.
Other models from the Wahl range include:
Wahl Home Pro 10-Piece Clipper (WA9243-7012): $34.95 RRP*
Wahl Quick Cut Complete Hair Cutting Kit (WA9243-2512): $39.95 RRP*
Wahl Vario Hair Clipper (1481-0477): $139.95 RRP*
Wahl Colour Pro Lithium Hair Clipper (WA79600-3712): $159.95 RRP*
Wahl Elite Pro Barber Hair Cutting Kit (WA79602-912): $199.95 RRP*
Despite not taking the top spot, three-year consecutive winner Wahl still impressed after it rated best for performance & reliability with five stars. It also got full marks for comfort and ease of use, plus four stars for overall satisfaction and in the remaining categories.
Braun
One of the most well-known brands in the grooming market, German brand Braun has been operating for nearly a century and offers plenty to help you look and feel good. Available at most electronics retailers and grooming stores, Braun hair clippers usually come in 'all-in-one' styling kits; ideal for anyone looking for multifunctional clippers that can take care of the hair on your head and face. Braun also offers beard trimmers with hair clipping capabilities.
Braun boasts that many of its hair clippers are fully washable for easier cleaning under running water, with a strong grip to ensure you don't accidentally shave off your eyebrows. With rechargeable and cordless models available, Braun hair clippers are also suitable to take on your travels.
Braun's line of grooming kits is generally priced above the $100 mark, with the cheapest models being $69. Some products from the Braun range include:
Braun 6-in-1 series 3 Multi Grooming Kit (MGK3220): $69 RRP*
Braun 7-in-1 Series 5 Multi Grooming Kit (MGK5245): $119 RRP*
Braun Beard Trimmer (BT7240): $179 RRP*
Braun 10-in-1 Series 7 Multi Grooming Kit (MGK7221): $189 RRP*
Braun 10-in-1 Series 7 Multi Grooming Kit with Gillette ProGlide Razor (MGK7220): $189 RRP*
Braun rounded up the results on three stars across the board, including for weight and size, comfort, ease of use, value for money and overall satisfaction.
What makes a good set of hair clippers?
There are three important features to look out for when buying a new set of hair clippers, including:
Comfort (i.e. blade quality and technology)
Performance & reliability (i.e. motor quality and battery)
Ease of use (i.e. usability, ergonomics and other features)
These features vary from brand to brand, and obviously from price range to price range. Let's dive into more detail.
Comfort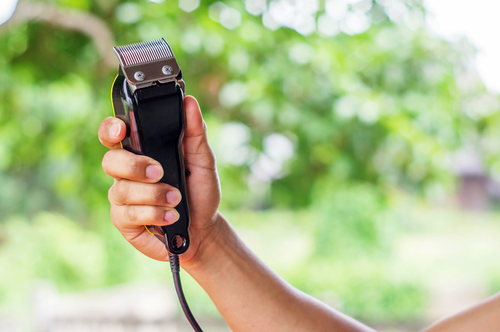 From a comfort perspective, the quality of the hair clippers' blades should be the first thing you look at. Carbon steel and chrome-plated blades are commonly found on the more expensive models, and really, it's a no-brainer to choose something with quality blades. Nothing feels worse than a dull blade hacking at your hair – it's like using a kitchen knife to cut down bamboo. Many quality blades also self-sharpen, but keep an eye out for rusty blades on cheap hair clippers – no one wants that running through their hair!
Beyond the blades, the adjustability of the blade guards is also an important feature. There's no use only being able to do a buzz cut when you want a groovy flat top haircut. Any hair clippers worth their salt should have multiple adjustable guards to help keep hair length consistent. This is the same as when you go to the barbershop and request: "Short back and sides with a blade three, thanks mate!"
Some brands run their guards in 1/8" (3.18mm) increments – blade 1 equals a 3.18mm cut and so on – but this is not always the case. It could pay to check if the hair clippers you want use this metric. When shopping around, blade and guard quality should be your first port of call.
Performance & reliability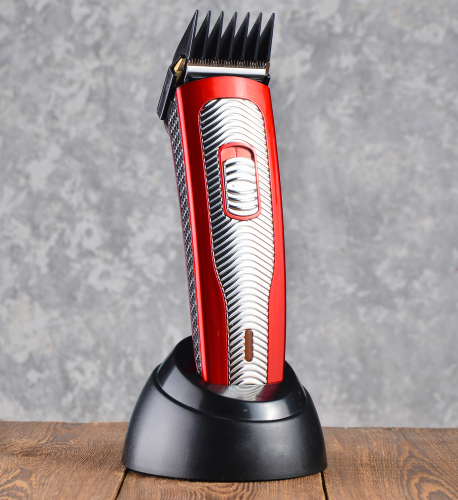 Similar to the kitchen knife/bamboo metaphor mentioned earlier, hair clipper motors should stack up well with thicker hair. Your hair shouldn't feel like it's being hacked or tugged on. By the same token, however, the motor should run reasonably quietly and should be cool to the touch after some use.
What's a good motor without a good power source? Many clippers these days run off of a lithium-ion battery that can charge relatively quickly and deliver a decent run time. Several brands provide 100-minute runtime from an hour's charge. For those still running the corded variety, it goes without saying that having a long enough power cable to tackle your whole melon head.
Lastly, like many people, if you are sharing your hair clippers with your pet, then a quiet motor goes a long way in easing Skip's anxiety.
Usability, ergonomics & other features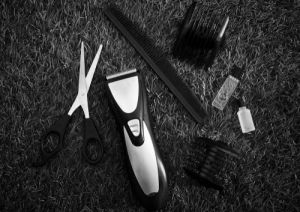 Last but not least of the key features, your clippers ideally shouldn't be a chore to use. Beyond blade and motor quality, hair clippers should be comfortable and easy to use. Accessories should be easy to remove and switch around; guards should also stay firmly in place. However, a quick release mechanism can also be a godsend. Quality clippers should also have safety features in place to prevent nicks and cuts ─ blades should cut hair, not skin!
Additionally, hair clipper kits should also come with a range of accessories. Blades and guards should be varied. Battery-powered models should also come with a recharging station and all models should come with some sort of protective carry case or pouch. Some kits also come with quality combs, and barber-style capes! It pays to look at what accessories your hair clippers come with, and it's quite often a case of 'you get what you pay for'.
How do I maintain my hair clippers?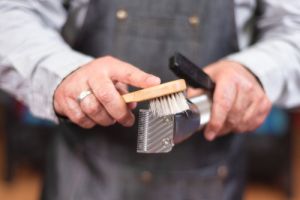 If you want your hair clippers to last longer, you can't go past regular maintenance. Maintenance kits include things like blade oil and clipper spray.  The same goes for beard trimmers and electric shavers, many of which now also come with hair clipping functionalities. There are three main steps to proper maintenance:
Oil the clippers before every cut
Regularly clean the blades
Spray your clippers to disinfect and keep them cool
These steps may seem excessive if you're just giving yourself a quick crew cut, but they will ensure your clippers perform better for longer.
Oiling the clippers
The maintenance kit will likely come with instructions, but oiling the clippers is probably the easiest and most important thing to do to maintain your clippers. Applying a few drops on the middle of the blade into the teeth, and a couple on the sides will lube up the blades nicely. Turning the blade on will then let the oil set in.
But keep in mind that it's also a balancing act – too much oil will result in sticky residue, and too little will dry out the blade and can eventually cause it to be near useless for cutting hair. Oiling requires a little effort but goes a long way in extending the life of your clippers.
Cleaning the blades
Before you cut your hair, cleaning the blade area is a good step to ensure hygiene – especially if you've been using the same pair of clippers to cut Skip's fur, too! Most kits come with a brush and cleaning kit, but using your own methods such as an old toothbrush can also prove sufficient. A little bottle of air to blow into the blades can also help. Brushing hair and other bits from the blades can allow the blades to operate more smoothly, extending the life of the clippers.
Spraying the clippers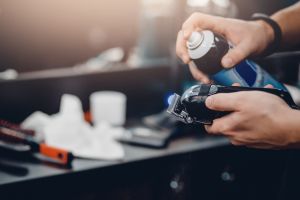 Although not as essential as if you were working in a barbershop, clipper spray can again go a long way in extending the life of your clippers. Clipper spray keeps the blades from overheating, which is great if your mop is giving the clippers a good workout. Its usefulness doesn't stop there though; the spray also disinfects the blades, which is useful if the clippers are servicing the whole family or household. For less than $20, the spray should last you a good while and will go miles in ensuring your blades stay healthy.
Are hair clippers worth the money?
A set of clippers is a great addition to any personal grooming arsenal, especially if you're looking for a convenient and more affordable way to maintain hair in the long run. While it's tempting to just go out and buy a cheap set, it's not always a cheap price that drives customer satisfaction. After all, paying $30 for a crew cut at the hairdressers can add up, so it may pay to invest in a set of quality clippers. The average amount spent on new hair clippers is around $65, our survey found. Here are some more survey results:
27% of respondents said they use their hair clippers more often than they'd get a haircut from a professional
23% believe cutting their own hair gives them just a good a haircut as at the barbershop
The main reason for purchasing hair clippers was to save money on getting haircuts, with 33% saying this was their primary reason for the purchase. Almost a third (26%) said that hair clippers are more convenient than going to a barber and allows them to cut their hair more regularly. No matter your reason for your hair clipper purchase, it's important to invest in the right set and go for a brand that has exactly what you're after.
Not all of us have the time, money or desire to sit in a hairdresser's chair every so often to listen to pointless small talk while paying more than $40 for a simple cut. As such, hair clippers have come a long way to provide a pleasant haircut experience at home – when you're 'in the cut'. Hair clippers definitely cost a little more upfront but provide great value for money in the long run. But to get the most out of them, it's worth picking a quality model with a hardy motor and blades, and maintaining the parts regularly. There's likely a model out there for all budgets and requirements and using our customer satisfaction ratings to nail down a brand is a good starting point.
About the author of this page
This report was written by Canstar Blue's home & lifestyle journalist, Tahnee-Jae Lopez-Vito. She's an expert on household appliances, grooming products and all things grocery and shopping. In addition to translating our expert research into consumer-friendly ratings reports, Tahnee spends her time helping consumers make better-informed purchase decisions on all manner of consumer goods and services, while highlighting the best deals and anything you need to be aware of.
Picture credits: SupalekaP/Shutterstock.com, Vladimir Sukhachev/Shutterstock.com, Shahjehan/Shutterstock.com, David Herraez Calzada/Shutterstock.com, Parilov/Shutterstock.com.
*Prices are taken from respective retailers, Appliances Online and Shaver Shop, current as of June 2021.