ALDI Atlas strikes fifth consecutive win in bug spray ratings
Australia is well-known for its wide variety of wildlife, with plenty to be fascinated by. Unfortunately, Australia is also home to plenty of insects, which have a habit of ruining our picnics and outside lunches, as well as making themselves unwanted houseguests. As a result, many of us turn to bug sprays for protection, but with plenty of options on the supermarket shelves – all claiming to keep your house insect-free, or kill the insects in a flash – it can be tricky to narrow down which one is best for your home. After all, you don't want to go spraying them around willy-nilly to find one that works!
That's why Canstar Blue has again surveyed more than 1,800 consumers and asked them to rate the brand of insect spray they've most recently purchased and used (in the last 12 months). Brands were rated on a number of factors, including effectiveness, value for money, packaging design and overall satisfaction. So, which brand is best at taking out he bugs?
Aussie have stuck with last year's winner, ALDI Atlas, with the discount supermarket chain earning five stars across all rated categories.
Best Insect Sprays
Here are the best brands of bug spray in Australia, as rated by consumers in Canstar Blue's 2020 review:
ALDI Atlas
Mortein
Pea Beu
Raid
First Force
Coles
It's the fifth year in a row that Aussies have rated ALDI best for taking out the bugs, after scoring five-star reviews in every single category including, effectiveness, packaging design, value for money and overall satisfaction.
Runner-up Mortein similarly earned full marks for effectiveness and packaging design, and got four stars overall, despite a slump in the value for money category where it got three stars. Pea Beu was another top performer after it achieved five stars for packaging design and finished on a solid four stars everywhere else. Raid and First Force followed behind with four stars overall, while Coles rounded out the ratings on three stars in the majority of categories.
Insect Sprays
ALDI Atlas
Continuing its form from last year, ALDI Atlas has again retained first position for overall bug-zapping satisfaction, claiming the top result in every category. The German discount grocer stocks a small but mighty variety of multi-purpose bug sprays to target all insect types. Some products from the range include Kill & Protect Fast Knockdown Flying Insect (pictured), Flying Insect Spray, High-Performance Surface and Cockroach Spray and more. ALDI Atlas might have what you're looking for to keep your whole house covered. Available in 300g and 350g cans for only a few dollars, ALDI Atlas is generally cheaper than most other brands.
ALDI Atlas received five stars across all research categories, topping the table for the fifth year in a row.
Mortein

A brand that many Australians turn to, Mortein has long been associated with an insect-free household, offering a huge variety of sprays to combat all types of insects anywhere you go. Regardless of what insect problems you might have, or are looking to prevent, Mortein has got a product for you. The brand offers options that include a 'Protect Barrier' spray to stop insects from getting inside in the first place, plus an 'Easy Reach Surface Spray' for corners and under the furniture. There's also a classic multi-insect killer, flying insect killer and crawling insect killer. And for those sensitive or worried about bug sprays, Mortein provides low allergenic and odourless varieties, as well as the PowerGard range for rapid action (pictured).
Mortein rated five stars for effectiveness and packaging design, with four stars for overall satisfaction. It got three stars on value for money.
Pea Beu

Pea Beu is a well-known brand that has been around for decades, helping families and households stay insect-free. While it doesn't have the variety of products some competitors have, Pea Beu has odourless options for those conscious about sprays, with varieties to take care of both crawling and flying insects. For those looking to mask the smell, Pea Beu also offers a lemon scented option, to keep the air fresh as well as insect-free. Pea Beu sprays are available in 350g cans, and will set you back around $4.50.
Pea Beu scored five stars for its packaging design and four stars for overall satisfaction.
Raid

With a range that rivals Mortein, Raid offers a product regardless of your insect problem. With sprays to counter ants, flies, mosquitoes, cockroaches, spiders and all other types of insects, Raid offers sprays for surfaces, as well as indoor and outdoor varieties. Raid also has odourless sprays, as well as the Earth Options spray (pictured), which apparently utilises Pyrethrins (extracts from chrysanthemum daisies), nature's own insect protection, instead of synthetics. If you're looking to be a bit more proactive, Raid has a DIY Outdoor Home Surface Spray to ensure that every crack on your house's exterior is insect-proof.
Scoring four stars for overall satisfaction, Raid was also awarded four stars for effectiveness and packaging design, but only got three stars for value for money.
First Force

First Force is a private label of insect control products stocked exclusively at Woolworths. The brand is marketed as offering fast and lasting protection against all types of creepy crawlies including ants, flies, cockroaches, mosquitoes, moths, silverfish, spiders and wasps. Some options from the First Force range include the Multi-Purpose Insect Killer, the High Performance Crawling Insect Killer (pictured), the Insect Control System Kit, and the First Force Super Strength Insect Control Bomb.
First Force was rated four stars overall and in the majority of categories, but landed on three stars for effectiveness.
Coles
Coles has a number of insect sprays available on the shelves, handy for whatever insect related problems you might have. Available in 300g and 350g cans for only a few dollars, the Coles range includes a Flying Insect Killer, Crawling Insect Killer and Multi Insect Killer (pictured) to help with any buggy situation. In addition, you'll also find in store its Multi Insect Killer Automatic Refills.
Coles was rated four stars on value for money, but rounded out the results on three stars for overall satisfaction and in the remaining categories.
Choosing your weapon of choice
With the wide range of products and brands on offer these days, finding one that will do the job might be an overwhelming task for some consumers, particularly with the added stress of knowing that insects could be running rampant through your house. In Canstar Blue's latest survey, 15% of respondents said they bought a 'one-for-all' insect spray but found some insects still survived, while 7% resorted to using other sprays, such as deodorants, when they ran out of insect spray. However, once respondents found a brand that worked, 35% stuck with it.
With 36% stating that they try to avoid using insect sprays where possible, and 11% refraining from using insect sprays on certain insects, it's clear that sprays aren't always a popular option for some households. However, insects also aren't popular, so it's best to find a solution that works for your family around the home. If that's bug spray, we hope our ratings provide a helpful guide.
About the author of this page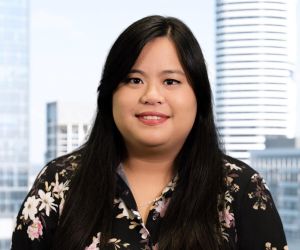 This report was written by Canstar Blue's home & lifestyle journalist, Tahnee-Jae Lopez-Vito. She's an expert on household appliances, grooming products and all things grocery and shopping. In addition to translating our expert research into consumer-friendly ratings reports, Tahnee spends her time helping consumers make better-informed purchase decisions on all manner of consumer goods and services, while highlighting the best deals and anything you need to be aware of.