Fact Checked
Pea Beu crawls to #1 in insect spray review
Australia is well-known for its wide variety of wildlife, with plenty to be fascinated by. Unfortunately, Australia is also home to plenty of insects, which have a habit of ruining our picnics and outside lunches, as well as making themselves unwanted houseguests. As a result, many of us turn to insect repellents and bug sprays for protection. But with plenty of options on the supermarket shelves – all claiming to keep your house insect-free, or kill the insects in a flash – it can be tricky to narrow down which one is best for your home. After all, you don't want to go spraying them around willy-nilly to find one that works!
That's why Canstar Blue has again surveyed more than 1,800 consumers and asked them to rate the brand of insect spray(s) they've most recently purchased and used. Brands were rated on perceived effectiveness, scent, packaging design, value for money, and overall satisfaction. Those that received at least 30 responses are featured in our ratings. So, which brand is best at taking out the bugs/insects?
Aussies rated Pea Beu best for getting rid of creepy crawlies, scoring it five stars for overall satisfaction, effectiveness, and packaging.
Best Insect Sprays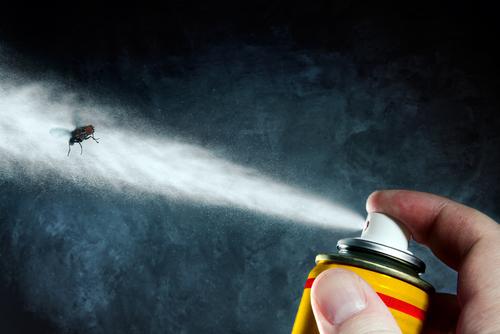 Here are the best brands of insect spray in Australia, as rated by consumers in Canstar Blue's latest review:
Pea Beu
ALDI Atlas
First Force
Coles
Mortein
Raid
Pea Beu was rated best for perceived effectiveness, packaging, and overall satisfaction – receiving the only five-star reviews in those categories. ALDI Atlas was the only other brand to score top marks in any area, namely for value for money.
Top Insect Spray Brand – Pea Beu

Pea Beu comes from the same makers as Mortein and Aerogard, and is a well-known brand that has been around for decades, helping families and households stay insect-free. While it doesn't have the variety of products some competitors have, Pea Beu has an odourless option (pictured) for households worried about scented sprays. It's been formulated to kill insects while being less likely to cause sensitive reactions associated with some insect sprays.
For those looking to mask the smell, Pea Beu also offers a lemon-scented option, to keep the air fresh as well as insect-free. Pea Beu sprays are available in 350g cans and will set you back about $4.80.
Pea Beu was rated best for perceived effectiveness, packaging design, and overall satisfaction. It got four stars for value for money and scent.
Is DEET harmful to humans?
DEET (diethyltoluamide) is a synthetic chemical used in most commercial insect sprays and insect repellents. It produces a smell that repels and wards off insects and makes your skin taste bad to critters. DEET is not toxic to humans when used properly, although it can cause skin irritations and some people have reported adverse reactions from using bug sprays.
The Australian Pesticides and Veterinary Medicines Authority (APVMA) regulates products like insect repellent and assesses them on their human and environmental impact. It's a mandatory requirement for insect spray sold in Australia to display the name and concentration of active ingredients on the packaging. You can search to see if your insect repellent is registered with APVMA using the Public Chemical Registration Information System Search.
How to use insect spray
Some common rules to follow when using insect spray include:
Follow all packaging directions carefully
Spray the insect/bug killer product into the air for three to five seconds or directly onto insects for faster results
Don't spray it near your eyes or mouth
Use bug spray only in well-ventilated areas
Don't spray near food, children & pets.
Choosing your weapon of choice
With the wide range of products and brands on offer these days, finding one that will do the job might be an overwhelming task for some consumers, particularly with the added stress of knowing that insects could be running rampant through your house. In Canstar Blue's latest survey, 14% of respondents said they bought a 'one-for-all' insect spray but found some insects still survived, while 7% resorted to using other sprays, such as deodorants, when they ran out of insect spray. However, once respondents found a brand that worked, 38% stuck with it.
Nearly two out of five (34%) Aussies said they try to avoid using insect sprays where possible, with 37% concerned about toxic substances and avoiding using them around food, children, and pets. A handful of people surveyed alternatively refrained from using insect sprays on certain insects (10%). Either way, bugs aren't welcome houseguests ─ many people are scared of spiders and other creepy crawlies ─ so, it's best to find a solution that works for your family. We hope you find this guide useful!
About the author of this page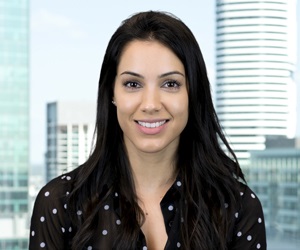 This report was written by Canstar Blue's Home & Lifestyle Content Lead, Megan Birot. She's an expert on household appliances, health & beauty products, as well as all things grocery and shopping. When she's not writing up our research-based ratings reports, Megan spends her time helping consumers make better purchase decisions, whether it's at the supermarket, other retailers, or online, highlighting the best deals and flagging anything you need to be aware of.
Picture credit: Dmitry Syshcikov/Shutterstock.com