If you're looking for a comfy and cosy way to keep warm this winter, an electric blanket may be the next purchase you didn't know you needed. They're a handy appliance that combine the comforts of a soft blanket and the warmth of a heater, and are also a cost-effective way to keep warm in winter if running your air conditioner or an electric heater is making you sweat your energy bill. We've put together a handy guide to help you find a cheap electric blanket that might be your perfect curl up companion for winter.
What is an electric blanket?
An electric blanket is a blanket or throw that contains internal electrical heating wires to heat the surrounding material. They come in many different designs, colours and makes to be used on the couch or on a bed as a flat sheet or blanket. 
How does an electric blanket work?
Electric blankets disperse heat through built-in carbon wires in the fabric when plugged in. You can manage the temperature on the control unit attached to the blanket to choose your ideal warmth. Most electric blankets will come in common bed sizes: single, double, queen and king.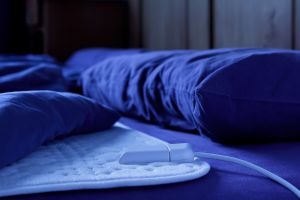 How much do electric blankets cost?
Electric blankets can cost between $30 and $450 depending on the size and brand you purchase. Brands like Kmart offer a more entry level price, whereas brands like Goldair offer a broader and more premium product at a higher price point.  
Cheap electric blankets
There are a number of brands of electric blankets available offering a wide price range to suit any budget, with a number of cheap electric blankets listed below. 
Kmart Fitted Electric Blankets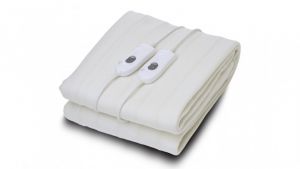 Kmart electric blankets cost between $30 and $75. For those looking for an entry level purchase for winter, Kmart electric blankets and heated throws are a solid choice. With sizes ranging from single to king size you can find the perfect fit for your bed, or a throw to keep warm on the couch.
Kmart's electric blanket range offers features including a detachable controller, an auto-off function that switches off after running for 12 hours as well as an electronic overheat protection safety function.
Target electric blanket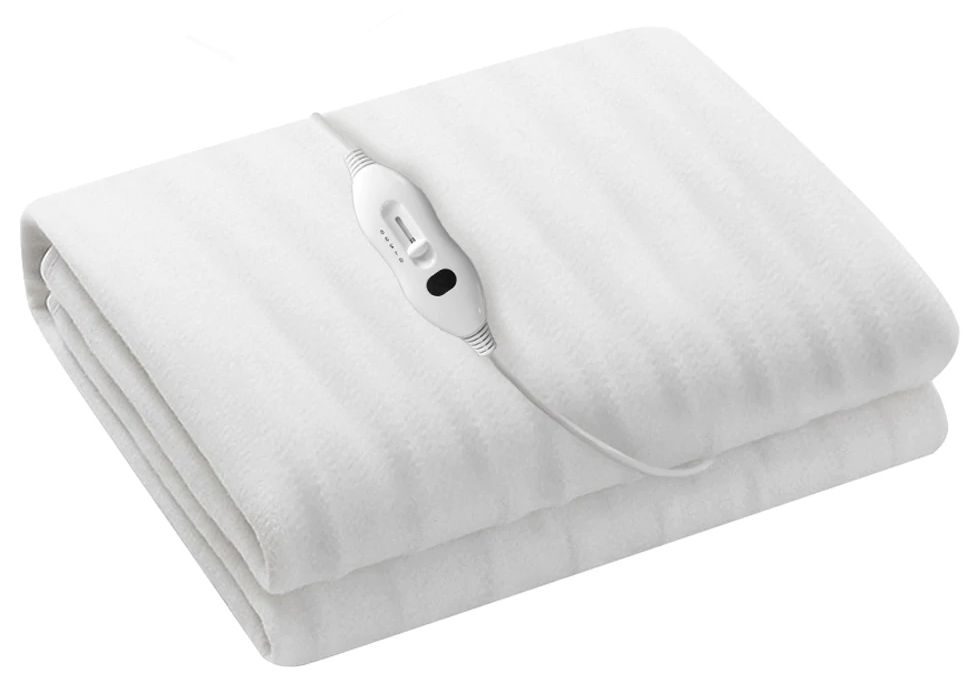 Target electric blankets cost from $30 to $230, with the line-up including a number of brands, such as Dreamaker. They have heated throws and fitted electric blankets, so you can choose an entry level option or a premium option in the one store.
Target's range of electric blankets provides a removable controller (larger sizes include two controllers), three heat settings and overheat protection. They're made with a polyester cover and filling and contain an elastic skirt to suit thicker mattresses
Dimplex electric blanket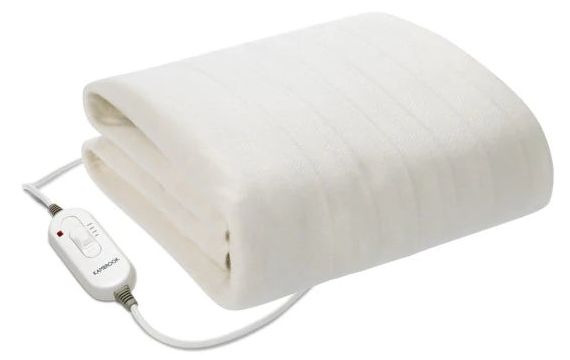 Dimplex's range of electric blankets cost between $60 and $130. You can expect heated throws and fitted electric blankets to fit any bed size. Dimplex heated throws feature six heat settings, detachable controls, and an automatic three-hour safety shut-off in case you forget to turn off your appliance before bed.
Jason electric blanket
Jason, Canstar Blue's best-rated electric blanket for 2022, offers a singular product keeping your options short and sweet. With prices ranging between $100 and $150 you can find a budget friendly fitted washable electric blanket for your bed this winter. This machine-washable electric blanket provides three heat settings, a controller, overheat protection and a fully fitted skirt.
Points to consider when purchasing a cheap electric blanket
When looking at purchasing a cheap electric blanket, it's important to think about longevity versus upfront costs. Although you may choose an electric blanket with a smaller up-front cost, it may only last you a year. Whereas investing a bit more in a higher end electric blanket may see you use it for two or even three years before you need to replace it. 
Additionally, cheaper electric blankets won't often come with as many features or heating power as higher end products, so if you're looking to get extra warm or extra comfy during the cooler months, you may have to fork out more.
Should I consider buying a cheap electric blanket for winter?
An electric blanket is an affordable investment that can save you from feeling the chill this winter. With a number of brands available, budget and size aren't an issue when searching for the perfect heated throw or electric blanket. You can choose the bed size you need or find a simple throw to have handy by the couch or on the bed, the choice is yours!
However, when it comes to buying a cheap electric blanket compared to a pricier option, you'll have to consider factors such as how much you plan on using it, what type of electric blanket it is, what its energy consumption is like in addition to the initial price tag. But with plenty of options on the market, even those not looking to spend big on keeping warm will have plenty to choose from. 

Picture credits: Alena Ozerovag / Shutterstock.com, Victoria / Shutterstock.com, Agenturfotografin / Shutterstock.com.