iiNet NBN Review and Internet Plans
iiNet has cemented itself as one of Australia's leading home broadband service providers, with a solid reputation built on clever marketing and generally good customer support. But are its home internet plans still up to scratch in this increasingly competitive telco world? Following its takeover by TPG in 2015, iiNet has become part of the second-largest telco in Australia – behind Telstra of course. However, iiNet is still its own company, offering its own broadband plans.
iiNet offers a range of internet plans, including a suite of NBN plans, that have many Australians hooked. So, you might be wondering just how iiNet compares to other internet providers. In this iiNet internet plans review, we'll take a look at what iiNet has to offer when it comes to internet plans, prices and any extras on offer.
iiNet Internet Review & Plans
iiNet has a large range of over 10 broadband plans, including ADSL2+, naked DSL, Fibre and NBN plans, with NBN plans starting at $59.99 a month. Unlike some other internet providers which charge you at higher rates if you exceed your limit, iiNet throttles your data and speeds so you don't overspend.
iiNet's main products are its NBN plans, complemented by its ADSL/naked DSL plans, and cable plans in selected areas. So in the interest of what will cover most of Australia, here are iiNet's NBN plans at a glance:
What does iiNet offer?
| | iiNet NBN Plans |
| --- | --- |
| Unlimited data | |
| Top-speed NBN Plan | |
| Entertainment | |
| Call packs | |
| Choice of contract | |
| Included modem | |
| Available across FTTP, FTTB, FTTN | |
iiNet NBN Coverage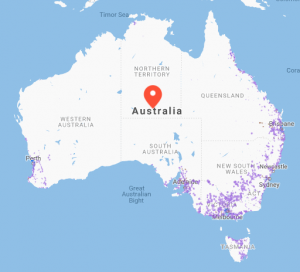 iiNet's fibre NBN coverage is largely subject to the rollout as a whole. When finished it will cover 93% of the population with the remaining 7% put on either a fixed wireless or satellite connection.
Right now, most capital cities and major regional hubs are covered by the fibre network, with more connections being completed everyday.
iiNet Features & Bonuses
iiNet is a full service internet provider, meaning it offers more than just broadband.
Entertainment: Fetch TV is included at no extra charge on six month plans, excluding at $59.99 setup fee.
Call Packs: Many unlimited plans have calls to local & national lines at no extra charge.
Modems: Optional modems are available from $59.95 plus delivery, or you can bring your own.
While there's a fairly concise array of plans at face-value, you can customise these to suit your needs, through modems, entertainment, call packs and more.
iiNet NBN plans review
iiNet Basic NBN 12 plans
The cheapest NBN plan available from iiNet, the NBN 12 plans include 500GB of data per month on your choice of a month-to-month or 6-month contract for $59.99 per month. You can add on a modem or other extras such as call packs or entertainment.

iiNet Standard NBN 25 plans
If you're just needing an internet connection for the basics, or maybe you're in a small household, iiNet NBN 25 may be for you. You've got typical evening speeds of 25Mbps, with unlimited data for about $70 a month.

iiNet Standard Plus NBN 50 plans
If you need a boost, you can upgrade to NBN 50 – Standard Plus. iiNet boasts a typical evening speed of 50Mbps here, with plans priced at $74.99 per month.

iiNet Premium NBN 100 plans
iiNet dishes up Premium NBN for just under $100 a month. Typical evening speeds clock in at around 90Mbps between 7pm and 11pm peak hours. Until the offer is withdrawn, iiNet is offering $10 off per month on all NBN 100 plans for the first 12 months, bringing the monthly cost down to $89.99.

iiNet Fixed Wireless NBN
Fixed wireless is basically a connection to a wireless internet exchange, which then connects to satellite services. It's explained further in this article. The benefit with iiNet's fixed wireless plans is that they are generally not any more expensive than prices for fixed line NBN. This means that customers can enjoy 500GB from $59.99 a month. Speed tier jumps are also generally the same price. So really, the method of your NBN delivery is different, but prices and the end result mostly are not. However, speeds generally max out at NBN 50, with NBN Co nixing plans for 100Mbps speeds on the fixed wireless network.
iiNet SkyMuster Satellite NBN
If you're out in the sticks and connected to the NBN, SkyMuster satellite is probably what you're connected to. Prices for this service are generally higher than that of fixed line or fixed wireless connections for the equivalent amount of data. Prices with iiNet start at about $40, for which customers receive a modest amount of data, split by peak and off-peak data. Speed boosts start at $5 extra per month, while anything more substantial quickly costs over $90 a month. Still, there are no unlimited plans no matter how much you're willing to spend, and speeds max out at 25Mbps.
iiNet Support & Customer Service
iiNet has a comprehensive online portal where you can monitor usage, check network status, change your account details and more. Technical support is open 24/7, with sales open from 8am to 11pm on weekdays and 8.30am to 8pm on weekends.
iiNet Technical Support Number: 13 22 58
Customers can also contact iiNet via most social media platforms. Hearing impaired customers can also call special hotlines.
How does iiNet internet compare to other providers?
iiNet's plans strike a balance between low-cost, limited plans and more expensive unlimited plans. The company faces stiff competition at both ends of the market. In terms of entry level plans, there are several small providers offering similar or greater amounts of data for comparable prices, however iiNet stands out for offering not just broadband but entertainment as well. Below is a list of providers with some form of entertainment bundles ripe for the taking:
Telstra and Foxtel get access to Foxtel Now and traditional Foxtel, while the others rely on Fetch TV to deliver access to streaming. All offer some form of unlimited data, with varying contract lengths. As always it pays to look at more than just the monthly price; setup fees, modem charges and other upfront costs can all add up.
Should I choose iiNet?
Hopefully this iiNet NBN review has helped shed some light on what you can expect from iiNet internet plans. iiNet remains an excellent choice for home broadband. Its large range of plans and supported internet technologies means that wherever you are and whatever your budget, iiNet likely has a plan for you at a competitive price – often beating out the big guys like Telstra and Optus.
However, there is a range of smaller providers offering unlimited internet plans at cheap prices, whereas iiNet is somewhere in the middle. These smaller providers frequently beat out iiNet in terms of price, but iiNet's generally reliable service and wide-ranging network with satisfied customers still makes it a safe bet.
If you are after the most 'bargain basement' plans on any type of connection, iiNet may not be the provider for you. While iiNet plans are generally not expensive by any means, there are other providers out there undercutting the big guys by quite a margin. However, you may also find that you get what you pay for and you may find value in paying more. In any case and no matter your budget, iiNet is worth keeping an eye out for.
Related articles
About the author of this page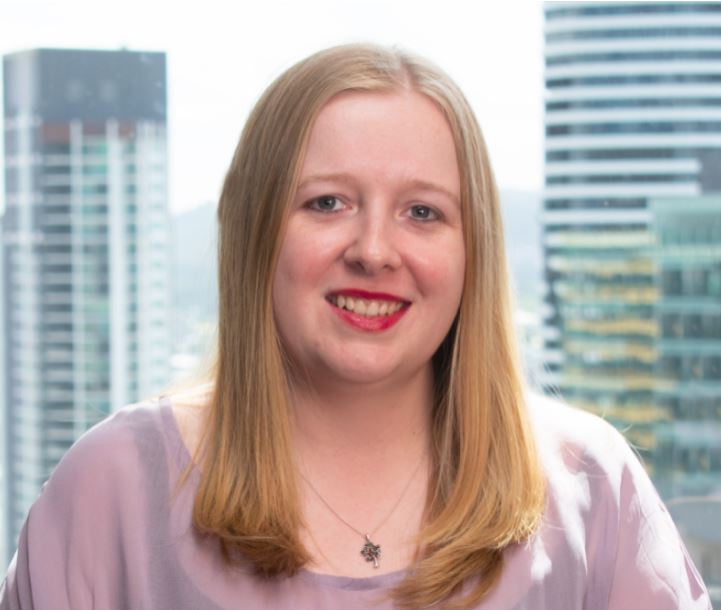 This page was written and is regularly updated by Canstar Blue's Telco Specialist, Emma Bradstock. An expert in all things phone, internet, gaming and streaming, Emma helps to make complicated subjects easier for readers to understand, as well as covering the latest news and reviews across the telco industry. She's passionate about helping consumers make better-informed telco choices and highlighting the next best deals.
What do customers think about iiNet NBN plans?
In 2020, Australians gave iiNet 4 out of 5 stars for Overall Customer Satisfaction in NBN plans
iiNet Facts
Much has changed since iiNet was founded in a garage in 1993, where now is one of Australia's most well-known internet service providers. The question is, outside of its regular-joe brand ambassador, what more could you know about iiNet?
About iiNet
Founded in Perth, Western Australia in 1993, iiNet had modest beginnings that eventually brought it to be one of the biggest broadband providers in Australia in 2011, with more than 2,500 staff members to date. Its parent company is telco giant TPG, which acquired iiNet in 2015.
iiNet Services
iiNet has a strong focus on its internet products, but sells a few other plans as well. Here's what you can expect to see from iiNet:
Broadband internet
NBN plans
ADSL2+ plans
Naked DSL
Home phone service
Netphone
4G mobile plans
Entertainment packages
More iiNet Services
| | |
| --- | --- |
| Online chat functionality | |
| Modem included | |
| Extra data available for purchase | |
| Multiple billing options | |
| Alert for payment reminders | |
| App for online account management | |
iiNet: Recent Key Dates
2000 | iiNet launches its broadband services.
2005 | iiNet starts providing ADSL2+ speeds of up to 24,000 kbps, making it the first provider to offer it on a national level.
2010 | Australia's first terabyte plan on the NBN is launched by iiNet.
2011 | iiNet becomes the second biggest DSL broadband service provider in the country.
2015 | Fixed line broadband customers with iiNet gain access to free Netflix.
2015 | TPG Telecom acquires iiNet.