Origin Internet Plans and Prices
As a household name when it comes to energy plans, Origin has expanded to include a range of home internet plans in more recent years. Origin joins the growing list of companies branching out to offer both internet and energy plans, and like some of its competitors, even offering discounts for bundling multiple services under the one account.
So, what do Origin's internet plans look like? Below you'll find a review and comparison of Origin's internet plans to give you an idea of what you can expect from this big-name provider.
Origin Internet Plans
Origin offers a fairly simple approach to its internet plans, with NBN, ADSL and Fibre connections available. Both ADSL and Fibre options offer four plans and all come with unlimited data. As for NBN, things are kept fairly simple with three plans across three speed tiers — NBN 25, NBN 50 and NBN 100. All plans include unlimited data and you're able to choose from a month-to-month plan, 12-month or 24-month contract.
The below table features all published 24-month Origin NBN plans from Canstar Blue's database, listed in order of cost from lowest to highest. Use our comparison tool to see plans from a wider range of providers. These are products with links to a referral partner.
What does Origin offer?
| | Origin NBN Plans |
| --- | --- |
| Unlimited data | ✓ |
| Top-speed NBN Plan | ✓ |
| Entertainment | X |
| Call packs | ✓ |
| Choice of contract | ✓ |
| Included modem | ✓ |
| Available across FTTP, FTTB, FTTN | ✓ |
Origin NBN Coverage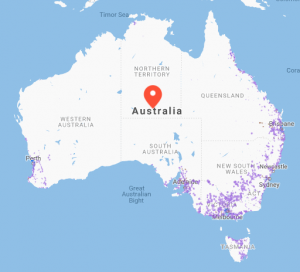 Like other NBN providers, availability of Origin NBN in your area is dependant on the nation-wide rollout of the NBN. While the network is expected to be complete some time in 2020, there are still areas waiting to be connected. However, when completed, 93% of the population will be covered by fibre connections, with the remaining 7% relying on fixed wireless or satellite connections.
For Origin's NBN coverage, you can enter your address on the website to check what internet connection you have available to your home, or check on the NBN Co website for availability or expected time frame for your home to be connected.
Origin Features & Bonuses
Perhaps the biggest advantage to choosing Origin for your internet plan is the potential savings if you also happen to have an Origin Energy plan on the same account. If you have an electricity, natural gas or hot-water account with Origin, you'll receive a $10 discount on your NBN, ADSL or fibre broadband plan. If you have two energy plans with Origin, you can save up to $15 on your internet. These discounts will appear as credit against the monthly fee.
In addition to the savings from bundling your energy and internet plans, Origin also offer the following:
Modems: Origin does offer a Huawei HG659 modem if you don't plan to BYO modem, however this will cost $89 upfront on a month-to-month plan, $49 upfront on a 12-month plan, or $0 upfront on a 24-month plan. However, you'll need to also pay the $10 delivery fee on all plan types.
Home phone: You can add a VoIP home phone plan to any Origin NBN plan for an additional $10 per month.
While Origin doesn't offer any entertainment bundles, you will get straightforward choices with the Everyday options, all at a decent price point. The ability to choose your contract length gives you much more choice, but be aware of extra fees, such as activation fees, if you choose the month-to-month or 12-month options. Origin does waive many of these extra costs as incentive to sign up for 24-months, but you'll need to consider if you're happy to be locked into a plan for two years, or risk early termination fees.
Origin Everyday 25 Plan
Using the NBN Standard Speed (NBN 25), Origin's Everyday 25 plan is available as month-to-month, 12-month or 24-month plans. While you'll pay $70 per month ($80 with home phone included) for your internet across the three plan lengths, choosing month-to-month will include an upfront activation fee of $80, while the 12-month plan includes a $59 upfront activation fee. This fee is waived on the 24-month plan.
Origin Experience 50 Plan
Origin's next plan is NBN 50 with its Experience 50 plans on the Standard Plus speed tier. Plans are available for $85 per month ($95 with home phone included) on month-to-month, 12 month and 24-month contract lengths, with activation fees charged on month-to-month and 12-month plans. This plan will most likely appeal to families or households where two or more people stream video in HD, play online games and download files on multiple devices.
Origin Enthusiast 100 Plan
Want the NBN 100 Premium Speed tier? Origin has you covered for $100 per month (or $110 with home phone included) on your choice of month-to-month, 12-month or 24-month plans. Like with the other speed plans, you'll need to pay upfront activation fees on the month-to-month and 12-month plans and any additional modem costs if you choose not to BYO modem.
Origin ADSL Broadband Plans
If you're still waiting to have your home connected to the NBN, Origin has a selection of ADSL broadband plans available to customers. While there are four plans on offer, customers might be restricted to certain plans depending on what network they have access to in their area, as Origin's ADSL relies on connections from other networks. You'll need to check your address on the Origin site to see which plans are available to you.
All plans include unlimited data and plans are available at different price points — $80, $100, $105 and $110 per month. Home phone is charges as pay-as-you-go calls, and you have the choice of adding a modem, along with your choice of contract length (month-to-month, 12-month or 24-month). Opting for a 24-month plan will waive setup and modem fees, while month-to-month and 12-month plans will include upfront setup fees and modem fees if you don't BYO modem.
Origin Fibre Internet Plans
As an alternative to NBN, Origin offers a selection of plans on the OptiComm Fibre network. Access to these plans is subject to availability of this network in your area, so you'll need to check your address to find if you'll have access. Similar to NBN, these four plans are available on speed tiers 25, 25, 50 and 100, however you might experience different speeds, with typical evening speeds of 10Mbps, 22Mbps, 44Mbps and 90Mbps. All plans include unlimited data and optional home phone service for an additional $10 per month.
The Everyday Fibre 25 plan will set you back $65 per month, Everyday Fibre 25 is $80 per month, Experience 50 is $95 per month, while the Experience 100 plan is $110 per month. Like all other broadband plans available from Origin, you'll have a choice of month-to-month, 12-month or 24-month contracts, with upfront costs, including optional modem costs, dependent on your contract length.
Origin Customer Service & Support
Need help with your Origin internet service? There are a few contact options to choose from:
Chat online (Mon-Fri, 7am-7pm, Sat 8am-5pm)
Facebook message (Mon-Fri 7am-9pm, Sat 9am-5pm)
Email
Call 1300 508 830 (broadband support)
There are also numbers for broadband sales, along with other customer service and help options for payment services,  outages, moving house, your account and more.
How does Origin compare to other internet providers?
While Origin's plans might not be the cheapest around, there is definite convenience (and some savings) if you also have an energy plan with Origin. There are other internet providers which also offer energy plans and discounts for bundling. Some similar providers include
If you wish to compare internet providers with energy plans, you'll need to look at Dodo, Sumo and Kogan. While providers like Telstra, iiNet, Internode and Foxtel, offer other bundling options, mostly with entertainment extras.
Does Origin have the right internet plan for me?
Origin does offer a fairly comprehensive selection of internet plans, across NBN, ADSL and other fibre networks. The biggest draw for customers will most likely be in the convenience of bundling with an energy plan or two, considering Origin is one of the biggest names in the energy space. While its plans aren't the cheapest around, they're also not the most expensive, sitting somewhere in the middle. The option to choose your contract length is also likely to be a positive for some customers, with upfront fees being the only difference between contract options.
With unlimited data as standard and the option to add on a reasonably-priced modem, as well as the option to add on home phone call packs, Origin offers decent flexibility. If you're an NBN customer, you'll have three speed tiers to choose from, while other providers might be limited to two. Also, there aren't many internet providers offering NBN 25 speed plans, so it's good news if you're looking for more plans to compare on the Basic speed tier. All in all, Origin offers some reasonable value for money and a decent saving if you're also an energy customer. As always, it's best to compare internet plans before signing up, to give you a good idea on the best internet plan for your needs and price range.
About the author of this page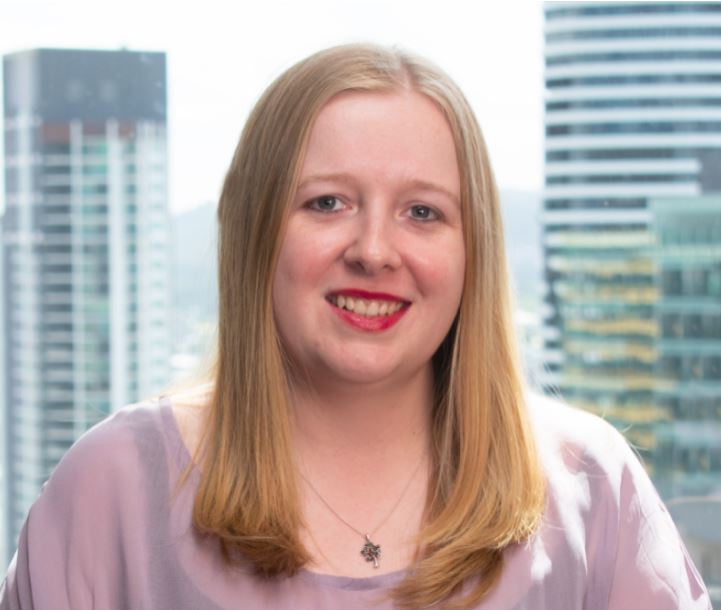 This page was written and is regularly updated by Canstar Blue's Telco Specialist, Emma Bradstock. An expert in all things phone, internet, gaming and streaming, Emma helps to make complicated subjects easier for readers to understand, as well as covering the latest news and reviews across the telco industry. She's passionate about helping consumers make better-informed telco choices and highlighting the next best deals.