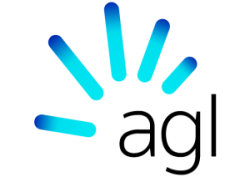 Posted by Zac Kelly December 23rd 2020
AGL NBN Internet Plans Review
With so many providers on the market, looking for the right NBN plan can be confusing – especially when it means yet another bill to pay each month. Luckily, some service providers are seeking to make things easier for you by-allowing customers to bundle internet plans to other essential services, such as electricity and gas. AGL has recently entered the NBN game with easy-to-understand internet plans and bonuses for AGL power customers.
If you like to keep it simple, AGL could very well be your next internet provider, and if you're already an AGL customer, you could save some serious dollars by signing up for the company's NBN offerings.
AGL NBN Plans
The following table shows a selection of AGL's NBN plans on Canstar Blue's database, listed in order of standard monthly cost, from the lowest to highest, and then by data allowance. Use our comparison tool to see plans from a range of other providers.

What does AGL NBN have to offer?
| | Aussie Broadband NBN Plans |
| --- | --- |
| Unlimited data | |
| Top-speed NBN Plan | |
| Entertainment | |
| Call packs | |
| Choice of contract | |
| Included modem | |
| Available across FTTP, FTTB, FTTN | |
AGL NBN networks & coverage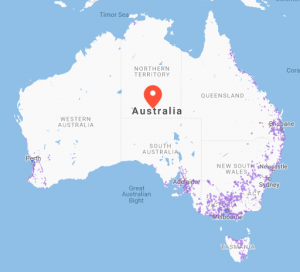 AGL NBN is available at all fixed line NBN-ready homes. If you're unsure if your address is available with AGL internet, you can check online.
AGL NBN Features & Bonuses
AGL focuses on being a simple provider with easy to understand plans that also offer some nice bonuses to energy customers.
AGL plans are contract free, and you can get an AGL modem for free if you stay connected for 12 months.

AGL energy customers can save $15 per month on any internet plan.

No lock in contracts.
AGL Standard NBN
AGL's lowest speed plan is on the NBN 25 tier. You can get this plan for just $75 per month if you're not an AGL energy customer, or $60 per month if you are. This plan is ideal for basic social media use, basic gaming and general internet use.
AGL Standard Plus NBN
AGL's mid-range plan is on the NBN 50 speed tier. It's available for $80 if you're not an AGL energy customer, or $65 if you are. This speed is ideal for 4K streaming, online gaming and fast online browsing. 
AGL Premium NBN
If you want the fastest of what AGL offers, then its NBN 100 plan is ideal for you. You can get this plan for $95 on its own, or $80 monthly if you're an AGL Energy customer. This speed is optimal for high-intensity online gaming, huge file downloads and 4K streaming. 
AGL NBN help and support
If you'd like to get some help with your AGL NBN plan, there's ways you can get in touch:
Head to the AGL website and chat with a customer service representative online
Call 1300 001 035 for any customer service help
AGL customer support is open 24/7 all days of the year.
How does AGL NBN compare to other providers?
AGL might be offering something interesting with NBN plans coupled to energy plans, but it's not the only provider trying this. Origin and Dodo both offer price deductions on internet plans for having matching energy plans. You can find similar providers below.
Is AGL NBN worth the money?
AGL NBN offers some of the cheapest NBN 50 and NBN 100 on the market, however that's if you're an AGL energy customer. If you're not an AGL energy customer, the prices are a bit steep.
It's definitely worth shopping around for the plan that's right for you, but if you want to keep things simple and have multiple utilities coming from one provider, then AGL NBN might be the way to go.
Other articles worth reading
About the author of this page

This page was written and is regularly updated by Zachariah Kelly, one of Canstar Blue's Telco writers. He specialises in all things phone, internet and streaming, with a soft spot for video games. He's fresh out of university with a Bachelor's Degree in Journalism and Social Political Sciences from UTS.