Foxtel Broadband Plans Review
Foxtel is best known as the premier provider of subscription pay TV packages in Australia, with swathes of exclusive entertainment and sports content that can't be found anywhere else. With many customers juggling both their Foxtel and separate internet subscription, the company offers a range of broadband plans to provide you with a one-stop shop for home entertainment. Foxtel offers ADSL and NBN internet plans for customers around the nation, so read on to find out exactly what they include, and how Foxtel compares to our traditional broadband providers. Could you find better value in a Foxtel bundle?
How does Foxtel compare to other NBN providers?
The following table shows a selection of published NBN 50 plans on Canstar Blue's database, listed in order of lowest monthly cost to highest, then by included data allowance, largest to smallest. These plans have been compared to Foxtel's cheapest NBN 50 plan. Use our comparison tool to see all plans available on Canstar Blue's database. This table includes products with links to referral partners.
Foxtel NBN and Internet Plans
Foxtel offers four different broadband plans online. However, the combination of TV packs that are included in a customer's bundle are customisable, with the ability to add on Kids packs, 'Docos' and so on. All plans are available with both ADSL and NBN fibre connections, with the option of either a 12 or 24 month contract.
All plans now include unlimited data and come with the 'Standard Plus' (for NBN customers) speed as standard.
Speed boosts to the Premium 100/40 speed tier are $30 extra per month.
Setup fees can be upwards of $400 and include setup fees, modem fees, activation and iQ4 box fees.
However, Foxtel as part of limited-time promotions often waives some or all of these fees, so keep an eye out to see what is on offer.
Foxtel utilises Telstra's ADSL broadband infrastructure, meaning its coverage and reliability should be as good as any of the big providers. The major difference between the two connection types is that NBN-ready households get the 'Standard Plus' speed tier as standard, which yields a maximum speed of 50/20Mbps. A speed boost to the Premium speed tier is also available. Here they are at a glance:
Foxtel ADSL2+ Broadband Plans
All Foxtel broadband bundles come with home phone line rental and unlimited standard local and national calls. Foxtel's big selling point is that each plan comes with its Foxtel Plus pack included as standard. You'll receive 45 premium TV channels across a wide variety of genres, with add-ons such as Movies and Sport packs available at extra cost.
Plans come with Foxtel Go, which makes watching these channels on your phone, PC or tablet away from home a breeze. Plus, with each package you have the ability to add on Multiroom, which is a feature designed so you can watch Foxtel in a number of rooms in the home. Plus you can also add on additional call packs to your home phone bundle.
What does Foxtel broadband offer?
| | Foxtel NBN Plans |
| --- | --- |
| Unlimited data | |
| Top-speed NBN Plan | |
| Entertainment | |
| Call packs | |
| Choice of contract | |
| Included modem | |
| Available across FTTP, FTTB, FTTN | |
What channels are included in Foxtel's broadband plans?
Foxtel has four hero bundles to choose from, however uses can add on extra packs later if they wish. All broadband bundles come with the Foxtel Plus Pack as standard. The three other channel packs on offer are:
Sports HD Bundle
Movies HD Bundle
Platinum HD Bundle
Foxtel Plus Pack
This pack consists of 45 entertainment channels. This includes channels like MTV, and get all of the goodness that Fox has to offer with Fox 8 (watch all the Simpsons til your heart's content), Fox Showcase, Binge, BBC First and a heap of other channels. Many of these channels had previously been offered on a separate 'Drama' pack but are now included in this basic package. For the inquisitive there are channels like the Discovery Channel plus National Geographic. You'll also get a bunch of Sky News channels. Full details can be viewed here.
Sports HD Pack
The Sports Pack is for… you guessed it – the sports nuts. You'll get great access to our homegrown sports leagues – NRL and AFL – on Fox Footy, plus various soccer leagues (including our own A League) on Bein Sports. You can also watch NBA and NFL action with ESPN. There are 13 channels in total, with five Fox Sports channels, three Bein Sports channels, two ESPN channels and one Eurosport channel. This pack included the Foxtel Plus pack, so you might find these broadband bundles are serious value with this in mind.
Movies HD Pack
If you're a bit of a movie buff, you can now binge all the movies you want with the Movies HD Pack. There's something for everyone with action, thriller, comedy, romance and family movie channels, just to name a few. You'll also have the Foxtel Plus bundle included as standard.
Platinum HD Bundle
This is for the most uncompromising TV enthusiast. Never get off the couch again! You'll get all of the aforementioned packs, plus the Kids and Favourites packs. This pack is available on a 12 or 24 month contract.
You may also be interested in:
Foxtel Network Coverage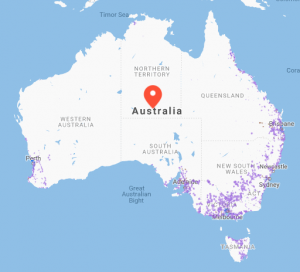 Foxtel offers its plans across the fixed line National Broadband Network, though plans are not available on fixed wireless services. Foxtel for its ADSL plans also uses Telstra network infrastructure. On the NBN, however, its rollout is subject to that of the one taking place nationwide and is expected to be finished by 2020.
When completed, Foxtel NBN will cover 93% of Australia. The remaining 7% may not be able to get Foxtel broadband as they'll be on a fixed wireless or satellite service. Currently the NBN covers many capital cities, fringes and major regional centres.
Foxtel Broadband Features & Bonuses
Foxtel is a high-feature NBN provider with a high price at face value. However, what is included in that price is quite a lot:
Entertainment: Customers get around 50+ entertainment channels with every pack.
Hardware: Customers receive an iQ4 box plus a modem and professional installation.
Call Packs: Unlimited local and national calls included on all bundles.
While even the base plan costs over $100 a month, you may find getting Foxtel, unlimited broadband, and unlimited home phone calls separately equates to more than this figure. It's all a juggling act, but bundling can be an attractive option.
Foxtel Broadband + Foxtel Plus Pack
The 'base' pack as far as broadband and entertainment goes, the Plus bundle packs in 50+ channels. With this you get Standard Plus speeds on your NBN plan, plus the likes of Fox Showcase, Binge, Lifestyle, TV Hits, Fox 8, Arena, MTV and other entertainment channels.
Foxtel Broadband + Movies HD
With this pack you get the 50+ channels mentioned above, plus a whole stack of movie channels, including Premiere Movies, Masterpiece Movies, Comedy Movies and Family Movies, just to name a few.
Foxtel Broadband + Sports HD
With this pack you get the 45 entertainment channels, plus 13 sports channels – Fox Footy, Fox League, Fox Sports 501 (Fox Cricket), Fox League, Fox Sports 503, 505, 506, 507, Bein Sports 1, 2 & 3, ESPN 1 & 2 and Eurosport. This is the bundle you may want to look into if you're into every NRL & AFL game live, plus a smattering of Euro soccer/football, rugby union, cricket and US Major League Sports.
Foxtel Broadband Premium
If you're a stickler for unlimited data and the best of what Foxtel has to offer, this plan may be for you. This plan includes every channel pack mentioned above – plus, movies & sports – with access to HD channels, the addition of a Kids pack.
Foxtel Broadband Support & Customer Service
Upon signing up to a Foxtel broadband and entertainment bundle, you'll get a 'stress-free connection', with a dedicated 'Switch Squad' so you can get everything setup. Foxtel also has a 24-hour 'Fix Squad' – i.e. customer support – should you need any assistance.
Foxtel support number is 13 19 99
On its site, Foxtel also has a comprehensive troubleshooting forum – if you're having an issue, chances are someone else has too. Foxtel also assists if you need to move home as well. Foxtel is a full-service provider with a comprehensive customer service centre.
How does Foxtel compare to other broadband providers?
It's difficult to compare Foxtel's broadband plans to more traditional service providers given the comprehensive entertainment bundles it includes, which can't be matched by anyone else. While these packages seem expensive, it could be the case that a broadband plan and Foxtel bought separately work out to be more expensive. Nevertheless, there are a few other providers worth looking at for broadband plans bundled with entertainment options. Providers worth keeping an eye out for include:
As far as premium entertainment goes, it's hard to match Foxtel broadband, but Telstra also has a partnership with Foxtel and delivers packages. If you're not strictly after Foxtel, these other providers listed offer streaming TV packages through Fetch. Fetch is a streaming service/set top box combination that gives access to entertainment and sports channels, plus a lot more, but does not have access to NRL or AFL.
Is Foxtel broadband a good move?
Foxtel broadband packages offer maximum entertainment with an asking price to match. In bed with Telstra, these two entertainment giants seem to offer the most unbridled broadband + entertainment bundles in Australia. Optus comes close, but Fetch TV is ultimately limited as to what it provides, and you will be using your data, while with Foxtel it's legitimate TV.
If it's the proverbial whole hog you're after, then Foxtel's massive Platinum HD bundle is your last stop. The huge $200+ price tag can't match others strictly on plan price, but the huge quantity of TV shows and movies included in the cost should make it well worth it for media junkies. Several others are also in the race, but again, we suspect hardcore media and sports junkies will want the Foxtel packages from Foxtel.
Foxtel is an entertainment company first and foremost, and its primary focus is reflected in its latest internet products. With all plans bringing Foxtel channels as standard, and with no naked or mobile broadband plans on offer, the plans cater to a specific range of households – those with the time and money to utilise such a subscription. For unmatched entertainment, choose Foxtel, but be prepared to pay for it.
Other articles worth reading
About the author of this page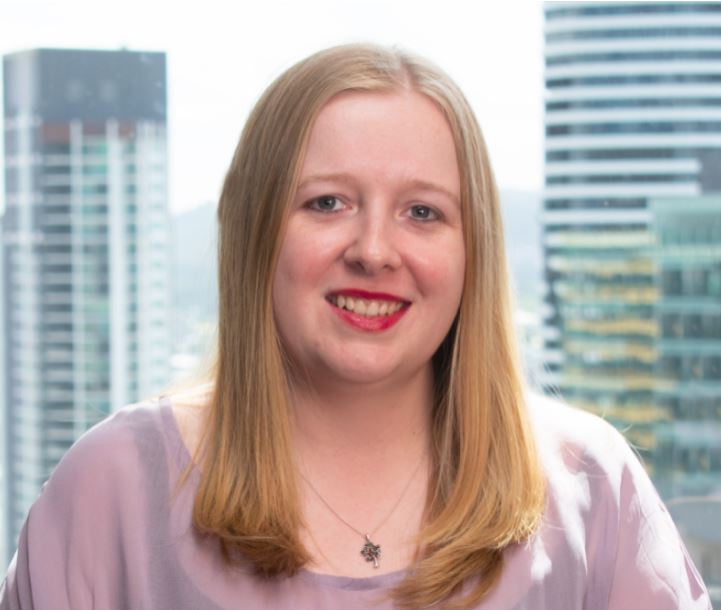 This page was written and is regularly updated by Canstar Blue's Telco Specialist, Emma Bradstock. An expert in all things phone, internet, gaming and streaming, Emma helps to make complicated subjects easier for readers to understand, as well as covering the latest news and reviews across the telco industry. She's passionate about helping consumers make better-informed telco choices and highlighting the next best deals.
What do customers think about Foxtel NBN plans?
In 2019, Australians gave Foxtel 3 out of 5 stars for Overall Customer Satisfaction in NBN plans.