Superloop Internet Plans Review
With the NBN's initial rollout effectively complete, internet providers have become increasingly competitive in the fight to gain NBN market share. Superloop is one of those brands, selling broadband plans not just in Australia, but also in Singapore and Hong Kong.
Superloop could very well be your next internet provider, offering a range of flexible plans across multiple NBN speed tiers. Read on to get the rundown on Superloop.
Superloop NBN Plans
The following table shows a selection of published Superloop NBN plans on Canstar Blue's database, listed in order of standard monthly cost, from the lowest to highest, and then by data allowance. Use our comparison tool to see plans from a range of other providers.
What does Superloop NBN have to offer?
| | Superloop NBN Plans |
| --- | --- |
| Unlimited data | ✓ |
| Top-speed NBN Plan | ✓ |
| Entertainment | X |
| Call packs | X |
| Choice of contract | X |
| Included modem | ✓ |
| Available across FTTP, FTTB, FTTN | ✓ |
Superloop NBN Networks & Coverage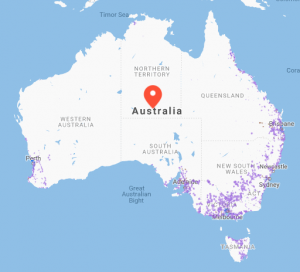 Superloop NBN is available at all fixed-line NBN-ready locations, although if you're unsure, there is an address checker on the company's website.
Superloop NBN Features & Bonuses
Superloop is a no-nonsense NBN provider, offering plain and simple internet connections.
Superloop plans are contract-free, with a $147.95 optional modem cost upfront (includes P&H).
Superloop offers NBN 100/40 on top of standard NBN 100/20, effectively doubling your upload speed.
Superloop also offers NBN 250/25 and NBN 500/50, in case you've been wanting an NBN connection with a little extra kick.
Superloop's support staff is 100% based in Australia.
Unlimited data is pretty much standard with Superloop's NBN plans, with the exception is Superloop's NBN 500 plan, which is limited to 3TB (terabytes) of data per month. If you use up your 3TB data inclusion, your service will be shaped to NBN 100 speeds (however, the actual speed may vary).
Superloop Standard NBN
If you're looking for a more basic speed for lighter internet usage, the Standard NBN 25 speed tier includes unlimited data and a typical evening speed of 22Mbps, all for $59.95 per month. This speed is recommended for smaller households and basic social media and internet use, basic gaming and standard definition video streaming, however streaming might be a bit slow.
Superloop Standard Plus NBN
As expected, Superloop's next offering is NBN 50, or Standard Plus, perfect for HD video streaming, online gaming and fast online browsing. Prices start at $69.95 per month and includes unlimited data by default, plus 50Mbps typical evening speed.
Superloop Premium NBN
If you want the fastest widely-available NBN plan from Superloop, NBN 100 is available from $89.95 per month for unlimited data on NBN 100/20 speeds. If you want that faster upload speed, NBN 100/40 is available with unlimited data for $98.95 per month. Both plans have 96Mbps as the typical evening speed.
Superloop Ultrafast NBN Plans
Superloop also offers Ultrafast NBN plans with 250Mbps and 500Mbps download speeds available. You can find these in the table below.
The following table shows a selection of published Superloop plans on Canstar Blue's database, listed in order of their standard monthly cost, from lowest to highest. Use our comparison tool to see plans from a range of other providers. This is a selection of products with links to a referral partner.
Superloop help and support
If you're seeking support with your Superloop NBN plan, you have two options: emailing or a phone call:
You can call Superloop on 1800 733 418, or 08 7123 2901
You can email Superloop on support@home.superloop.com.au
Superloop support is open Monday to Friday 7.30am to 8pm, Saturday to Sunday 10am to 6pm, and 10am to 6pm on public holidays.
How does Superloop NBN compare to other providers?
Superloop is still a lesser known name, but is one of a handful of providers to offer NBN 100/40 and NBN speeds above NBN 100. Prices are pretty reasonable, but you may find lower costs elsewhere. As a no-nonsense provider, Superloop definitely punches above its weight, although you'll find similar plans from the following providers:
There's so many providers out there that it's tough to really put them on par with each other and compare them all at once. What you should look out for is the price and the data included, along with speeds, contract length and the cost of the modem. Your NBN plan should be perfect for your needs, so shop around and find the right one.
Is a Superloop NBN plan worth the money?
Superloop may be a lesser known NBN provider, but that shouldn't sway you from considering a plan, especially considering it offers options above the standard NBN 100 speed.
Offering plans with unlimited data across all speed tiers (except NBN 500) is notable, along with a month-to-month no-contract offering, but the biggest selling point certainly is the ultrafast speeds. Prices are also fairly typical, however Superloop tends to be on the slightly cheaper to mid-range price point with most plans, however NBN 25 is available around the entry level price point that other cheap NBN 25 plans typically start at.
All in all, Superloop does offer some decent value at those reasonable price points. While there are other providers offering cheaper NBN plans, Superloop does list some decent typical evening speeds and offers plans to suit a range of household internet needs. When you're comparing NBN plans, it's worth keeping Superloop in your internet plan comparisons to see if they offer the best NBN plans for you.
Other articles worth reading
About the author of this page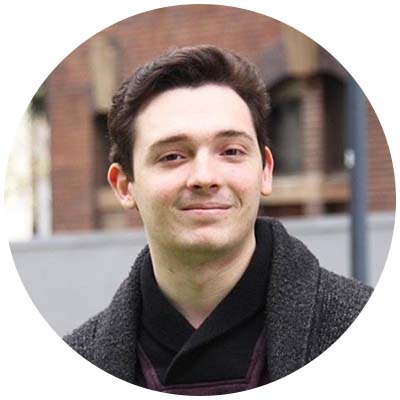 This page was written and is regularly updated by Zachariah Kelly, one of Canstar Blue's Telco writers. He specialises in all things phone, internet and streaming, with a soft spot for video games. He's fresh out of university with a Bachelor's Degree in Journalism and Social Political Sciences from UTS.