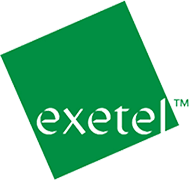 Exetel Broadband Plans Review
Exetel claims to be a family-owned Australian internet service provider which prides itself on low prices and a customer-focused approach. The company claims to be Australia's largest independent ISP, with over 120,000 subscribers, and offers a full range of ADSL2+ and NBN internet plans, as well as SIM only, mobile broadband plans. At Canstar Blue, we've looked at all of Exetel's broadband plans and seen how they compare to other providers, so you can determine which product is right for you.
Exetel Broadband Internet Plans
Exetel offers many broadband plans across ADSL2+ connections, the NBN, home wireless and mobile broadband.
ADSL & NBN from $39.99
Home Wireless from $69.99
Mobile Broadband from $19.99
Both ADSL2+ and NBN internet connections come with some modem and calling bundles, as well as extra charges depending on contract length:
Optional unlimited VoIP home service and included modem for an extra $10 a month, including calls to 10 selected countries
PAYG call rates from 20c/minute for local calls
Modem alone is $59 upfront
Line rental is included
NBN plans include fixed wireless connections
18 month contracts come with no activation fee; 12 months – $59.99; month to month – $99.99
A $20 shipping fee comes with all plans
Beyond that, Exetel was also rated the best ISP for Netflix speeds in September 2017, beating out big boys Telstra and a number of other large providers.
Exetel ADSL2+ Plans
There are two base plans through Exetel's ADSL2+ connection. $39.99 a month gets you just 100GB of data. This is made up of 50GB/50GB peak/off-peak data, so if you're a night owl you might find this plan rather useful. Off-peak constitutes the hours between 1am and 9am, while peak consists of all other hours. Unlimited data is available for $54.99 a month, and 'unlimited data' means unadulterated data available at any time. Below is how the plans look when bundled with a variety of call packs, keeping in mind these are a $10/month add on.

Exetel NBN Plans
NBN plans are interesting ones, as you now have the choice of three different speed tiers on top of the other configurations. Furthermore, you'll have the choice between a fixed wireless or fibre connection. Fixed wireless represents a sound option for those living in rural areas that may not have access to fibre NBN.
Going from 12/1 to a 25/5 speed incurs a $10 extra monthly cost
Going from 25/5 to 100/40 incurs an extra $20 per month
This is for the data-capped plans. For unlimited, the jump from 12/1 to 25/5 is $15, and from 25/5 to 100/40 it's an extra $20
The cheapest possible plan you could get is $39.99 a month (100GB, 12/1), while the dearest would be $99.99 (unlimited, 100/40 plus home phone calls)
Keep in mind the extra activation fees should you wish for a shorter contract, and 100/40 speeds are not available on the fixed wireless connection type
The table below represents how the plans on NBN Tier 1 look mainly without call packs attached. Keep in mind the call packs also include the modem – otherwise you can pay upfront for the modem, which then costs $59.

Exetel Home Wireless Plans
A new addition in Exetel's home broadband arsenal is a home wireless plan. Home wireless basically refers to 4G internet that is intended for home use. The benefit here is that users don't need to install anything, wait for a technician or pay for any associated fees. There may be fees for a modem, to which Exetel charges $185 for upfront. You can then receive 200GB for $69.99 on a month to month contract.
Exetel Mobile Broadband Plans
There are 11 plans in total, and you will need to keep an eye out for periodical sign-up bonuses that seriously boost these plans' value. Plans are also different across 12 month or no lock-in contract bases. These mobile broadband plans come just like any old mobile phone plan.
You'll receive a SIM-card only, and it's up to you with what you do with it. You can either insert it into your mobile phone, or use it in your tablet for 4G data on the Optus network. 
Or you can use a compatible unlocked dongle, and use it for mobile surfing on your laptop.
Data is calculated for both downloads and uploads, and excess data is $10 per GB. These 11 plans are all on a postpaid basis, keeping in mind you stand to get more data for your money if you sign up for 12 months.
For example, for just under $20 a month on a 12 month plan, you can get 8GB, while on a month-to-month plan this limit is reduced to 5GB.
The data discrepancies become more pronounced the more you spend and it is truly enticing to sign up for a 12 month plan here. You can see the differences in price and data allowances below:

How Does Exetel compare to other providers?
Exetel compares pretty well against a range of providers, as its prices are frequently some of the lowest across the board. However, keep in mind that Exetel rewards you with lower set-up fees for committing to a longer period, and many other providers feature no-contract plans as standard.
Exetel ADSL2+ Plans Compared
Exetel may be forgiven for somewhat letting this 'old school' internet connection fall by the wayside in terms of value. Other providers frequently provide cheaper prices for more data. Furthermore, Exetel's 100GB with peak/off-peak data seems a bit of a letdown – unless you're a night owl, you're effectively only getting 50GB. To get your data to go farther, you might need to schedule bigger downloads for after 1am if possible.
Keep an eye out for providers such as Dodo, AusBBS and even Optus, which all offer unlimited data for around $60 a month.
Additionally, look out for cheaper providers that do not include line rental in their initial plan price – this can be around $30 a month extra anyway.
Exetel's price here benefits from having calling inclusions thrown in, and is overall one of the more competitive providers, but is not the 'cheapest of the cheap'.

Exetel NBN Plans Compared
Exetel's two base plans can actually be customised to amass a comprehensive range of plans across three different speed tiers. Luckily this range does not dilute value as Exetel stacks up to be one of the most competitive providers out there.
As far as NBN 12 goes, Exetel is one of the cheapest providers to offer 12/1 connection speeds – this time comes the added benefit of unlimited data. Here several other providers also standout for offering great value, including Amaysim, Spintel and Flip TV. Amaysim benefits from having very competitive introductory rates, while Flip TV can also be bundled in with its own TV entertainment packages.

Exetel's next plan offerings are on NBN Tier 2 – 25/5Mbps. While these speeds are not guaranteed, several providers do provide some scintillating plans. You can realistically expect unlimited data to cost as little as $60 a month here, with phone bundles extra. 100GB plans are a little cheaper, but the gap markedly closes at this speed tier. Cheap providers in this space are once again Flip TV and Amaysim, as well as Hello Broadband. All offer plans for around the $60 mark, while Exetel's is a hair more expensive.

If you're willing to fork out the big bucks for a tip-top NBN speed – 100/40 – then you might be surprised to know some providers aren't that expensive, with many coming in under $90 a month. Here it's impossible to ignore MyRepublic, which is one of the cheapest unlimited providers on this speed tier. Though if you want more choice, relatively small telco 'Buzz Telco' offers a similar plan that does not seem to charge extra for month to month contracts. Beyond these two telcos, the minimum you can expect to pay is about $85 a month, while call packs once again cost extra. Also worthy of your consideration are AusBBS and Dodo, but it's hard to look past MyRepublic and Buzz Telco undercutting the competition by quite a margin.

Exetel Home Wireless Compared
Home wireless is an emerging bracket of home internet, and providers are all in a pretty tight race. Only one offers unlimited data, and generally the price-per-megabyte received is higher than NBN or ADSL plans. Competitive providers in this space include Vividwireless, which specialises in wireless broadband, and Optus, which is now the parent company of Vividwireless and uses Vivid to power its own home wireless plan. Telstra then rounds out the list with a fairly lacklustre 80GB data for $150. However, if you're living rurally, Telstra may be your only option. Exetel's plan is right in line with a few plans, but it would do well to compete with Vividwireless in the unlimited space.

Exetel Mobile Broadband Compared
In this segment, not only does Exetel have to compete with broadband providers, it also has to compete with mobile phone plan providers as this is sort of a 'crossover' segment. Remember to keep an eye out for periodic bonuses that Exetel offers, which may inflate a plan's overall value for a certain amount of time. Other providers Jeenee Mobile, Bendigo Bank Telco and Virgin Mobile all offer pretty competitive plans. Exetel is cheap but remember that to get the best deals you will have to sign up for 12 months.

Is an Exetel broadband plan good value for money?
That depends on what type of connection you're after. While Exetel tends to fall behind some providers in the ADSL2+ and mobile broadband segments, it really stands out among the crowd for its cheap NBN plans. Frequently, they are among the cheapest with only a handful of other NBN providers being able to compete. However, Exetel is let down by its set-up fees on no contract plans, while other providers can offer no-contract plans with no set-up fees.
Exetel offers a comprehensive range of fixed home broadband to suit all households, as well as wireless mobile internet for when you're out and about or just needing a quick and easy home internet connection. With impressive value propositions across all segments, Exetel's reputation for low prices and good customer satisfaction seems to be well-deserved. To find out more about Exetel and other broadband providers, check out our Canstar Blue star ratings for customer satisfaction.