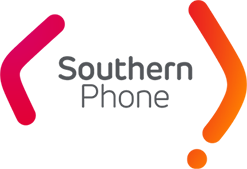 Southern Phone Internet Plans & Prices
Southern Phone offers an extensive range of mobile phone services and internet plans to customers around Australia. Southern Phone is an Australian-owned and operated internet service provider. The telco was initially funded by the Networking the Nation scheme, an initiative of the Federal Government aiming to improve communication service to regional areas. The only shareholders in the company are local governments, so all profits are reinvested back into the community. Whether it's ADSL, mobile or NBN internet you're after, we've reviewed and compared Southern Phone's plans so you can determine the best plan for your needs.
Southern Phone Internet Plans
Southern Phone offers NBN plans, as well as ADSL, Sky Muster NBN, and mobile broadband. Speeds on offer vary with location, with Premium Evening Speed (NBN 100) available in NBN-serviced areas. If your home has access to the National Broadband Network, Southern Phone has a solid range of plans with and without home phone packs.
Southern Phone's NBN plans are available across three different speed tiers, with unlimited data available and casual, no-contract options as standard. The below table features all published Southern Phone NBN plans on Canstar Blue's database, listed in order of cost from lowest to highest. Use our comparison tool to see plans from a wider range of providers. These are products with links to a referral partner.
What does Southern Phone Offer?
| | Southern Phone NBN Plans |
| --- | --- |
| Unlimited data | ✓ |
| Top-speed NBN Plan | ✓ |
| Entertainment | X |
| Call packs | ✓ |
| Choice of contract | ✓ |
| Included modem | ✓ |
| Available across FTTP, FTTB, FTTN | ✓ |
Southern Phone NBN Coverage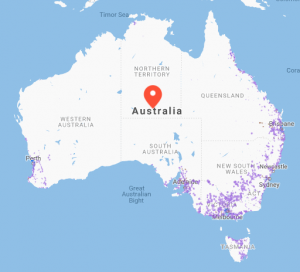 Southern Phone's NBN coverage is subject to that of the rollout taking place nationwide. When completed some time in 2020, National Broadband Network fibre connections will cover 93% of the population with the remaining 7% covered by either a fixed wireless or satellite service. Southern Phone's NBN coverage covers most capital cities as well as major regional hubs.
Southern Phone Features & Bonuses
Southern Phone is more than just straight internet. It offers call packs, modems and more, both month-to-month and on two-year contracts.
Modems: A modem is included on 24 month plans, or from $99 upfront on month-to-month plans.
Home Phone: VoIP call packs are available from an extra $10 per month for pay-as-you-call calls, up to $40 monthly for unlimited local, standard national, and Australian mobile calling.
Triple Bundle: Users can bundle in internet, mobile and home phone packs from $82 per month for NBN, and $99.95 per month for ADSL.
To change your speed plan, you will be charged a $35 speed change fee. However, Southern Phone's mobile service opens up broadband customers to unique bundling opportunities, with users able to bundle up to three services into one easy bill.
Southern Phone Standard NBN
If you're looking for a plan on the Standard speed tier (NBN 25) with a typical evening speed of 19Mbps, Southern Phone has a month-to-month plan for $65 per month with unlimited data. You can also add on a modem for $99 upfront.
Southern Phone Standard Plus NBN
The next step up is the 'Turbo' NBN 50 speed tier, with unlimited data starting at $75 a month. With typical evening speeds of 38Mbps on the Standard Plus NBN tier, you'll get a fast connection even in larger households.
Southern Phone Premium NBN
Southern Phone now offers Premium Evening Speed, with typical evening speeds of 76Mbps during peak hours. This plan also includes unlimited data, although the $95 per month pricing may scare off some buyers – if you don't absolutely need the fastest service available, you may be better suited to Southern Phone's Turbo NBN 50 plan.
Southern Phone Mobile Broadband
Whether your home isn't yet connected to NBN or you'd prefer the convenience of mobile broadband, Southern Phone has a few mobile broadband options to choose from. Plans start at $15 per month for 7GB of data and go up to $100 per month for 250GB of data. All plans are on 12-month contracts.
While these SIM-only plans don't include a device, you'll be able to use with any device you wish, whether its a tablet, phone or modem.
Southern Phone Mobile Broadband Plans
The following table shows a selection of published Southern Phone mobile broadband plans on Canstar Blue's database, listed in order of cost, from the lowest to highest and then by data allowance, largest to smallest. This is a selection of products with links to referral partners.
Southern Phone Home Wireless
Southern Phone is also one of a handful of telco brands to offer competitive home wireless broadband plans for those who either don't want or can't access fixed-line internet.
Southern Phone Wireless Broadband Plans
The following table shows a selection of published Southern Phone wireless broadband plans on Canstar Blue's database, listed in order of cost, from the lowest to highest and then by data allowance, largest to smallest. This is a selection of products with links to referral partners.
Southern Phone SkyMuster Satellite NBN Plans
For those living in remote or rural areas, SkyMuster is likely the only reliable internet connection you can get, and luckily Southern Phone provides a fairly comprehensive array of plans. There are six base plans available at Basic Evening Speeds (NBN 12), with a speed boost to Standard Evening Speed (NBN 25) available for an additional $5 per month.
X-Small 50GB (25GB peak/25GB off-peak) from $55 per month
Small: 100GB (50GB peak/50GB off-peak) from $70 per month
Medium: 200GB (100GB peak/100GB off-peak) from $130 per month
Large: 300GB (150GB peak/150GB off-peak) from $190 per month
In many cases, off-peak data allowances outnumber peak data – so if you're a heavy downloader, you may want to schedule this for when you go to sleep.
Southern Phone Customer Service & Support
Southern Phone has customer service centres based in regional NSW and Victoria. The telco has chat and call functions, and users can manage their settings either through the online portal or through a mobile phone app.
Southern Phone's support number is 1800 457 855 or on 13 14 64 for general enquiries.
The telco's call centre is from 8am to 8pm AEST, seven days a week. There is also an online form users can fill out for a call back.
How does Southern Phone compare to other internet providers?
With its focus on regional customers, Southern Phone often struggles to provide cheap plans compared to metro-oriented telcos. Generally speaking, there are other providers out there that offer more 'bang for buck'; however Southern Phone's purpose to help out the rural communities is noble. Southern Phone's bundling options also put it in good standing. Other telcos with bundling options include:
There's a whole lot to consider when purchasing a broadband plan, such as contracts, setup fees, data limits, call packs, modems and more. Luckily, Southern Phone has all the right ingredients to make it a telco worth a look into.
Is a Southern Phone internet plan good value?
Southern Phone presents a great range of plans for Aussies living outside the major capital cities. If your broadband and phone options are limited by location, it's worth checking if Southern Phone is available in your area. The company's business model is admirable in that profits are redistributed among the areas serviced.
For those living in metro area, Southern Phone can compete against the big boys, but certain plans in the lineup let it down whereby other providers may provide more 'bang for buck'. Its NBN plans are more competitive when speed tiers are taken into account; however, they are unable to match the price of several other competitors. Overall, Southern Phone may be worth a look-in if you're living outside of the metro areas, but if you're more city than country, there are a lot of options to consider.
Other articles worth reading
About the author of this page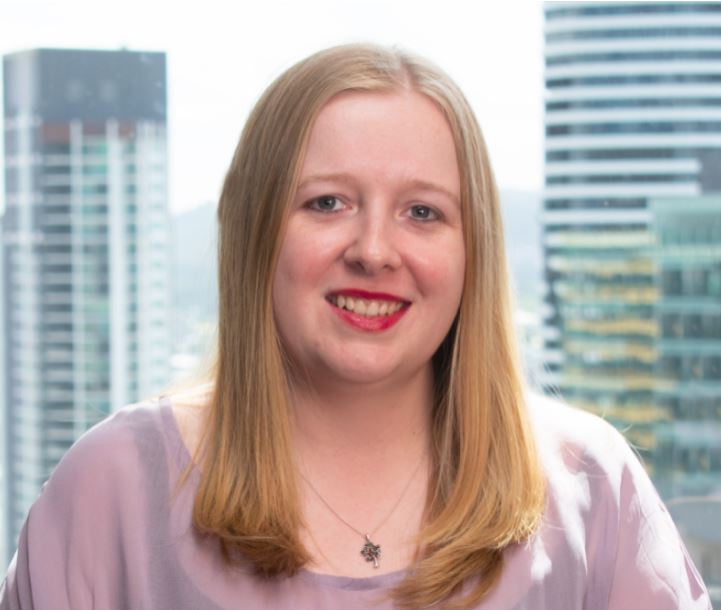 This page was written and is regularly updated by Canstar Blue's Telco Specialist, Emma Bradstock. An expert in all things phone, internet, gaming and streaming, Emma helps to make complicated subjects easier for readers to understand, as well as covering the latest news and reviews across the telco industry. She's passionate about helping consumers make better-informed telco choices and highlighting the next best deals.