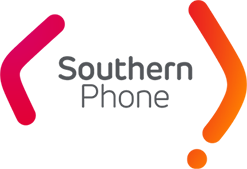 Review of Southern Phone broadband plans
Southern Phone offers an extensive range of mobile phone services and internet plans to customers around Australia. Southern Phone is an Australian-owned and operated internet service provider. The telco was initially funded by the Networking the Nation scheme, an initiative of the Federal Government aiming to improve communication service to regional areas. The only shareholders in the company are local governments, so all profits are reinvested back into the community. Whether it's ADSL, mobile or NBN internet you're after, we've reviewed and compared Southern Phone's plans so you can determine the best plan for your needs.
Southern Phone ADSL Plans
Southern Phone offers five standalone ADSL plans, alongside three bundled ADSL plans. Speeds on offer vary with location, with a maximum of 20/10 Mbps.
An activation fee of $100 applies to 12 month plans, while month-to-month plans get slugged $200
A Wi-Fi modem is included in the 24 month plans with an attached $14.95 handling and delivery fee
The bundled options include unlimited local and national calls, along with variable broadband data allowance. Both options are only available on 24 month contracts, with a maximum exit fee of $480.
Southern Phone NBN Plans
If your home has access to the National Broadband Network, Southern Phone has a solid range of plans with and without home phone packs. All of these plans require a 24 month contract, with an NBN Wi-Fi modem provided. For those after home phone line rental, Southern Phone offers both NBN internet and phone bundles. The first two plans include unlimited local and national calls using the NBN Fibre Phone, while the two more expensive plans add unlimited mobile calls to the deal.
Each plan comes standard on 12/1 Mbps speed, with a choice of three faster download speed tiers for capped plans. Here are the options:
25/5 Mbps: +$10 a month
50/20 Mbps:+$20 a month
100/40 Mbps: +$25-$30 a month
Southern Phone SkyMuster Satellite NBN Plans
For those living out in the bush, SkyMuster is likely the only reliable internet connection you can get, and luckily Southern Phone provides a fairly comprehensive array of plans. There are six base plans available, with a speed boost to 25/5 available.
70GB from $38
120GB from $45
180GB from $55
240GB from $70
300GB from $95
300GB from $120
If you're wondering why there are two 300GB plans at different prices, peak/off-peak data affects price. This is what you'll have to watch out for as off-peak data is counted between the hours of 1am and 7am. In many cases off-peak data outnumbers peak data, so if you're a heavier downloader you may want to schedule the downloads for when you go to sleep.
Southern Phone Mobile Broadband Plans
If you need internet connectivity as you travel around throughout the day, look no further than a mobile broadband subscription.
Southern Phone provides four plans on the HSPA 3G network to ensure access for regional and rural customers
Mobile broadband plans come on a 12 month contract and there are plans on both the Telstra and Optus networks – labelled 'Orange' and 'Green' plans respectively
Southern Phone's mobile broadband plans represent a good alternative to ADSL and NBN for when you're on the move.
Southern Phone Triple Bundle
Southern Phone also offers a Triple Bundle which bundles your internet, home phone and mobile phone subscriptions together.
NBN triple bundles start at $67 per month, by which users receive 100GB data, 1GB mobile data, plus local & national landline calls.
ADSL bundles start at $99.95 a month and customers receive 150GB of data, a home phone line with $20 of call credit and $100 of mobile call and text credit.
For an easy billing solution, these triple bundles may provide what you're after.
How does Southern Phone compare to other internet providers?
With its focus on regional customers, Southern Phone often struggles to provide similar value to metro-oriented telcos. Generally speaking, there are other providers out there that offer more 'bang for buck'; however Southern Phone's purpose to help out the rural communities is noble.
Southern Phone ADSL Plans Compared
Southern Phone struggles to battle competitors' ADSL plans due to the extra costs associated with long distance and its rural-orientation. It offers prices similar to others that have unlimited data. On its basic ADSL plans, the entry-level 100GB plan is on par with several providers at $49 per month. However, the remaining standalone plans and bundles often can't compete with other city-based telcos such as Dodo, which offers unlimited data at a significantly lower price point. AusBBS and TPG also offer something much cheaper albeit with lesser data, while Belong offers the same amount of data for a cheaper price.
Southern Phone NBN Plans Compared
When it comes to the NBN, Southern Phone also struggles to present a compelling value case. The 200GB M plan starts at $50 per month, a price at which many providers offer unlimited downloads on their plans. Things tend to improve with faster speed tiers, however. The general consensus is that there are other providers – such as SpinTel, Exetel, and Amaysim that all offer a similar amount of data for less money.
Southern Phone SkyMuster Plans Compared
Those living out in the sticks need not miss out, as Southern Phone provides an array of competitive satellite NBN plans. Here, Southern Phone competes with SkyMesh, iiNet, and Harbour ISP, which all provide something different. In this space it's important to take a look at off-peak data allowances and what times constitute 'off-peak'. With some providers you may get a lot of data but can't use it because you're asleep from the hours of 1am to 7am.
Southern Phone Mobile Broadband Compared
8GB from $22 a month over 12-months
Southern Phone is quite competitive amongst other providers is most evident in its mobile broadband offerings. For 80GB you pay a comparatively cheap $22 a month. Other providers such as Jeenee Mobile, Yomojo, OVO Mobile and even Optus all similar plans, but again it's hard to ignore Southern Phone.
Is a Southern Phone internet plan good value?
Southern Phone presents a great range of plans for Aussies living outside the major capital cities. If your broadband and phone options are limited by location, it's worth checking if Southern Phone is available in your area. The company's business model is admirable in that profits are redistributed among the areas serviced.
For those living in metro area, Southern Phone can compete against the big boys, but certain plans in the lineup let it down whereby other providers may provide more 'bang for buck'. Its NBN plans are more competitive when speed tiers are taken into account; however, they are unable to match the price of several other competitors. Overall, Southern Phone may be worth a look-in if you're living outside of the metro areas, but if you're more city than country, there are many other providers worth a lookout for.