In the days of cheap, barebones NBN and Netflix, it can be all too easy to assume the old internet and pay TV bundle is now a thing of the past. Not so. You may not know this, but Foxtel has its own suite of broadband plans now and the exciting thing is they come with Foxtel packages. Combining the two can often yield cheaper results than if you sourced internet and pay TV separately and they exist alongside Foxtel Now products. So, what does Foxtel offer in the bundled department, and how does it stack up against its rivals?
Foxtel Bundles – Pay TV & Internet Plans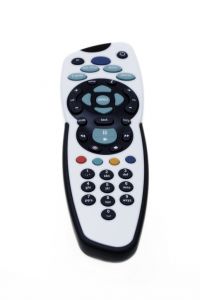 Foxtel offers four key entertainment and internet bundles, starting at a touch over $120 per month. Foxtel claims you can save upwards of $300 over the life of the contract, which is certainly an enticing proposition. All plans come with unlimited data.
Internet with Foxtel Plus Bundle: $124 per month
Internet with Movies HD Bundle: $144 a month
Internet with Sports HD Bundle: $149 a month
Internet with Platinum HD Bundle: $164 a month
Internet with Platinum Plus HD Bundle: $204 a month
Each internet bundle comes with unlimited broadband and access to NBN Plus Speed, with Foxtel internet also YouTube HD verified for premium online viewing. However, if you're looking for a speed tier change, Foxtel offers NBN 50 and NBN 100 speeds, although NBN 100 tier is not available on fixed wireless. NBN 50 is included as standard, with NBN 100 available for an additional $20 per month charge that will be added to your monthly bill.
Foxtel offers each bundle on either a 12-month or 24-month plan, giving you plenty of options to choose from. For those looking to connect to the NBN from their existing connection, there will be a $140 Wi-Fi modem fee and $99 activation fee, although those opting for a 24-month contract will have the modem and activation fees waived.
However it's also a good eye to keep an eye out for promotional periods and offer, allowing you to get a bundle at an even cheaper monthly cost. The following table shows all published Foxtel NBN plans on Canstar Blue's database, listed in order of cost, from the lowest to highest. Use our comparison tool to see plans from a range of other providers.

How do Foxtel bundles compare to other providers?
Two additional providers spring to mind when you think about internet and entertainment bundles – Optus and Telstra. With all three telcos, to get an entertainment bundle, you'll be looking at spending at least $75 a month, but the propositions are slightly different.
Several NBN providers, including Optus, iiNet, Aussie Broadband, iPrimus and Internode offer their own Fetch packages. Fetch also has access to entertainment packs from $6. You can get entertainment and internet from $0 extra per month, depending on your plan, although setup fees apply.
Telstra offers multiple broadband plans, with Telstra TV Box Office available as an additional extra, which will cost you an extra $9 per month for on-demand movies and shows. Alternatively, if you're keen for your Foxtel, you can sign up to 'Foxtel from Telstra' for plenty of entertainment.
While there are some benefits to going with some of the more well-known providers for all of your internet and entertainment needs, there are plenty of options out there, making it worthwhile exploring to ensure you're getting the most bang for your buck.
The following table shows a selection of published unlimited data NBN plans on Canstar Blue's database, listed in order of cost, from the lowest to highest, all on the NBN 50 speed tier. Use our comparison tool to see plans from a range of other providers. This is a selection of products with links to referral partners.
Is a Foxtel entertainment & internet bundle worth the fuss?
Foxtel offering internet plans may be a bit of a surprise to some people, but it does so to offer bundling benefits to customers. Bundling both internet and entertainment can make for a single convenient monthly bill and potentially save some money along the way. For unrivalled entertainment, it's still pretty hard to go past Foxtel, just be prepared to pay for it.
The cheapest plans are over $100, while the dearest is just over $200 a month.
If you're more into EPL soccer, Optus may have what you're after for cheaper. However, if you want every AFL or NRL game, it's hard to go past Foxtel or Telstra.
While you get a fair bit for your money, first consider if it's worth it. For NBN customers, Foxtel goes the extra mile to provide NBN 50 speeds as standard, which stacks up well against Optus and Telstra. Optus offers cheaper plans but with a slightly different proposition, while Telstra also offers Foxtel packs with varying inclusions and prices. Overall, Foxtel finds the middle ground for entertainment, offering both new-release movies and sports,, but in the days of cheap unlimited internet and competitive streaming options, you'll have to consider if bundling is a worthy proposition.