There's no doubt that home internet bills can be expensive. While most of Australia is now connected to the NBN, it certainly hasn't been smooth sailing when it comes to prices. While NBN wholesaler NBN Co has been changing the wholesale pricing of certain speed tiers in a bid to make the network more affordable, the trick is to get the NBN providers themselves to reduce the prices of internet plans for consumers.
The Australian Competition and Consumer Commission (ACCC) has been investigating the affordability of NBN plans, including a recent inquiry into the prices of entry-level NBN plans. NBN Co has also launched some discounts on certain speed tier and even introduced a new discounted NBN 100/20 speed option in the hope of encouraging providers to drop prices on premium plans.
What does all this mean for Aussie consumers? While wholesale prices might drop, it doesn't mean your internet provider is going to drop the price of your internet bill. According to Canstar Blue data from 2019, the average Australian household spends $77 on their monthly internet (NBN) bill on average. That's just under $1,000 per year.
The affordability of home internet in Australia is a serious and complex issue, but the good news is, there are ways you can take charge of your NBN costs. Let's take a look at how you can save on your monthly internet bill.
1. Switch internet plans
As simple as it may sound, switching your internet to another provider could help you save on your monthly internet bill. When the NBN rolls around to your area, you might find your current ADSL internet provider encourages you to switch to one of their NBN plans. While it might be convenient to stick to the same provider, chances are that you could get a cheaper deal on your NBN by switching to another telco.
If you've been with the same internet provider for a while, it's also worth comparing internet plans to see how much you could get for your money. If you're about to switch to the NBN, make sure you research other providers before you change over, as your previous internet provider might not have the best NBN deal for your needs.
To get you started, the following table includes a small selection of published unlimited Standard Plus Evening Speed (NBN 50) plans on Canstar Blue's database, listed in order of standard monthly cost, from the lowest to highest, and then by alphabetical order of provider. Use our comparison tool to see plans from a range of other providers. This is a selection of products with links to a referral partner.

2. Check your speed tier and internet speed needs
Choosing which NBN speed tier is right for you can be a complicated decision – it's usually the speed tier that determines the price you'll pay for your internet. The cheapest plans are generally on the NBN 12 speed tier, while the more expensive plans will most likely be on the NBN 100 speed tier.
You might also find that some internet providers only offer a few speed options, so you might not be able to sign up to your preferred speed tier on your provider of choice. When you're comparing NBN plans, it's usually a good idea to know which speed tier you want first, and then compare providers which offer that speed.
Deciding which speed tier is right for you can be tricky. Generally the provider and also the NBN Co website, will provide an idea of which NBN speed will suit certain households and internet activities. Assessing what your internet needs are and being realistic about this, should help you determine what speed tier is right for you. For an example, a one-person household, where internet is primarily used for checking emails and general web browsing, might find the NBN 12 speed tier to be adequate for their needs.
A household of four or more people who regularly use the internet for high-definition video streaming (such as Disney+, Netflix or Stan), playing online games, and with multiple devices connected at once, will need a faster speed like NBN 50 or NBN 100. If you watch a lot of Netflix, the platform regularly releases reports ranking top-performing providers for Netflix streaming, which could be a good starting point for your research.
Once you've assessed your NBN speed needs, you might find you're on a higher (or lower) speed tier than you need. That's when you might find switching to an NBN plan at a speed more suitable for your needs could help you save on your internet bill.
3. Check your data usage and data needs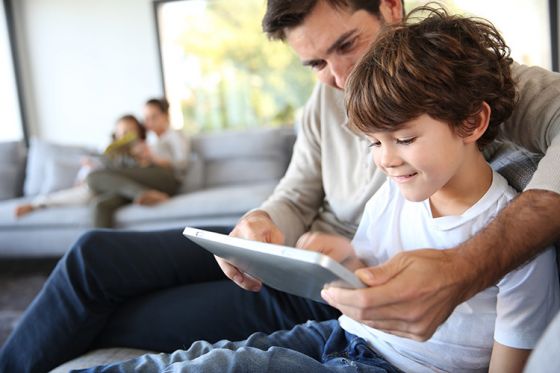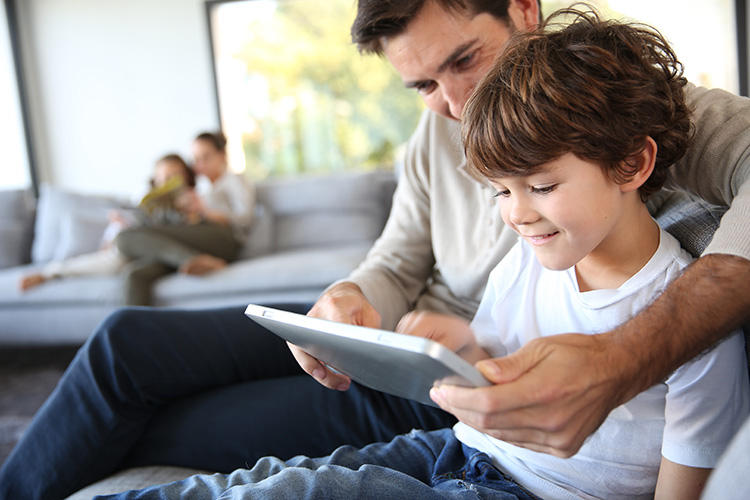 These days, most internet plans come with unlimited data. The good thing about unlimited data is that you won't have to worry about going over your inclusions and dealing with throttled speeds. However, you might find choosing a plan with a set amount of data, rather than unlimited data, can save you a bit on your internet bill.
Some providers will only include a limited data option on the lower speed tiers, while others might give the option of limited or unlimited data. Be wary though: only go with a limited data plan if you know you're unlikely to go over your data allowance. If your household has three or more people who are heavy internet users, it's likely that 100GB of data won't be enough, while households with one or two people who are light or moderate internet users, might find 100GB to be enough data.
4. Check for hidden fees
You might find that your monthly bill adds up to more than what you expected when you signed up. Quite often there can be extra fees, especially in your first month of service. If you're being provided with a modem, you might be charged upfront for your equipment, plus setup fees and even delivery fees. There can also be paper bill fees, late payment fees if you miss your due date, and if you're on a contract and you break that contract, you'll most likely be charged an early termination fee.
While early termination fees might drive you to a month-to-month plan, keep in mind that some providers might offer contract plans cheaper than the month-to-month counterpart (or throw in your modem for free). It can be worth considering a contract if you think you're likely to stick around.
Before you sign up to any internet plan, you should have a read through of the plan's Critical Information Summary (CIS) to get an idea of what extra fees or hidden charges you might have to pay.
5. Skip the extras and add-ons
When you're signing up to an internet plan, you might be offered a whole bunch of extras to add on. These extras can include call packs, entertainment packages or add-ons, and other upgrades.
If you want to use a landline phone, it might seem that a call pack is better value than pay-as-you-go rates, but you should consider if you'll be using your landline enough to warrant the additional monthly add-on costs. Likewise with other extras, such as entertainment add-ons, it's important to consider if these extras are really worth it, and something you'll actually use.
With entertainment extras, sometimes they can add value if you had already planned on buying or signing up to what is on offer. It could be worth choosing that plan for the entertainment extra if you receive a discount or free access to something you were already signed up to, or considering signing up to.
6. Can you bundle your service?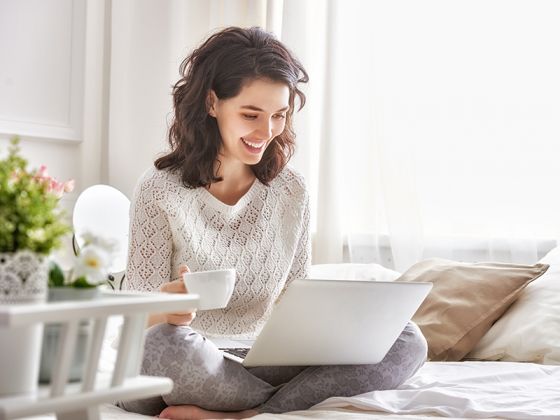 Some providers might offer discounts if you bundle your internet plan with another product on offer. This could be another utility bill, such as electricity, or it could be a mobile phone plan. Vodafone is one provider which offers discounts on your monthly bill if you bundle with other products — the more plans you bundle on the one account, the bigger the monthly discount. If you're looking at a new phone plan, it could be worth considering an option like this if you find the plans on offer will suit your needs.
Likewise, Dodo offers a discount on your internet bill if you also sign up for electricity and gas. Of course, you should compare prices on all these plans and services before signing up, to ensure these bundle discounts are going to be worth it.
It might also be worth talking to your current internet provider if there are any discounts on offer for bundling services or signing up for multiple services. Of course, providers which only offer internet plans aren't likely to have bundles on offer.
7. Should you BYO modem?
Perhaps one of the biggest ways to save on your internet bill is whether or not you BYO (bring your own) modem. Whether you choose to BYO modem or not doesn't always determine how much you save, as both options have pros and cons.
If you choose to BYO modem, some internet providers might charge you other fees, like an 'activation' fee, which could give you a hefty first bill. If you choose a plan with a modem included, some providers will include a basic modem for free or at a discounted upfront cost.
While it is convenient to go with whatever modem your internet provider sends you, if you are particular about your internet connection and you want to put in the research to find the right modem for you, you will certainly have more choice if you buy your modem upfront from a retailer.
When you're comparing internet providers, it's definitely worth looking into both options of plans if available. It's all about weighing up those costs and what will work best for you.
8. Compare internet plans
While all of these tips might help you save, you won't really know what your internet plan options are unless you compare plans. Taking into consideration the points mentioned above should help you to narrow down what you're comparing. Using the Canstar Blue NBN comparison tool, you'll be able to filter by NBN speed tier and data inclusions, as well as price, contract term and provider.
To get started, the following table includes a selection of NBN plans across the NBN 12, 25, 50 and 100 speed tiers. Click the tabs to navigate across speed tiers. For these comparisons, we've filtered to include plans with modems included, however you can find plenty of other NBN plans on our comparison tool.