Netflix

Launched Down Under in April 2015, Netflix pretty much filled a void in Australian pay TV and officially delivered much of what many Aussies had already been viewing through the use of a VPN and Netflix US subscription for some time. Nowadays we get access to the same awesome Netflix Original shows such as Orange is the New Black, Making a Murderer, House of Cards, Stranger Things, Riverdale and a litany of others. Beyond that there's also a large range of movies in the collection, along with some interesting documentaries and classic TV shows like Mad Men. Netflix is always changing its library and adding new content, so you're never left hanging for too long without new shows to watch. While Netflix is hard to beat for TV shows, it does lack somewhat in the movie department, often struggling to keep pace with new releases.
How much does Netflix cost?
Netflix costs as little as $9.99 a month for a one-screen, standard definition (SD) stream
For an upgrade to high definition (HD) and two streams, you'll need to pay $13.99 a month
For 4K quality and four streams, the price goes up to $17.99 a month
While this can add up, if you share the cost with friends or housemates, it can work out to be incredibly cheap – much cheaper than some other pay TV options. But it's only good value if you're making use of the service, of course.
How can I get Netflix?
You can subscribe to Netflix directly through the Netflix Australia website, first benefiting from a free trial before you start to be billed every month. Be aware that you will be billed unless you cancel the trial beforehand. Some internet providers also offer free Netflix subscriptions with new product offers from time to time. Telstra, Vodafone and Optus have all been known to do this. Additionally, some plans allow you to stream Netflix without using your own data allowance, which is very helpful for households without an unlimited data plan.
BigPond Movies

As part of the Telstra empire, BigPond Movies is a pay-per-view SVOD service, but you don't actually need to be a Telstra customer to use it! With BigPond Movies, you can buy or rent the latest movies not far removed from their cinematic release. As for new TV shows, you can stream various shows such as Homeland, Modern Family, the Walking Dead, Brooklyn Nine-Nine and Grey's Anatomy, among many others. What's more is you can buy BigPond Movies vouchers, which could make great gifts for loved ones. BigPond claims to update the list of TV shows and movies on offer regularly, with new releases every week.
How much does BigPond Movies cost?
Signing up to BigPond Movies is free, but the cost comes from buying and renting movies and TV shows. It's like going down to JB Hi Fi to buy a DVD, but you own the download – not a disc. Star Wars Rogue One, for example, is about $20 to download and keep, while a new episode of Grey's Anatomy is about $3 to buy, with a season pass about $45. While the promise is there to 'only pay for what you use', the fact is that, if you watch lots, expect to pay a lot.
How can I get BigPond Movies?
You can sign up and stream BigPond Movies through the website, and can then subsequently stream using Telstra TV, your smartphone or computer. Various new Smart TVs are also directly compatible. For convenience, it's pretty tough to beat Telstra TV, which is basically a rebranded Roku player that also delivers access to various other streaming services available in Australia. With a few remote clicks you can be well on your way to owning the next greatest blockbuster movie.
HayU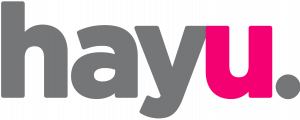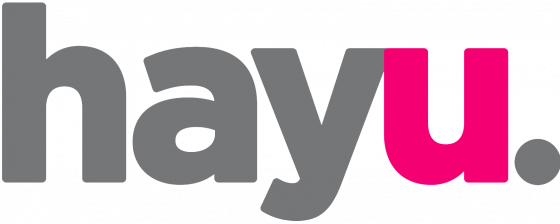 HayU is a little different to the rest in that it specialises solely in reality TV shows. For fans of trashy yet binge-worthy shows, HayU has you covered. The service scored five stars in our review for its range of content and new release availability, proving that it excels in its specific field. With HayU you can stream Keeping Up With the Kardashians, various Real Housewives series, Million Dollar Listings series, Botched, Below Deck and more. Jersey Shore, The Hills and the Valleys are also available in this plastic-fantastic, Los Angeles-oriented show. You'll feel like you're shopping in Beverly Hills!
How much does HayU cost?
Compared to other streaming services in Australia, HayU works out to be quite cheap, with prices starting at $5.99. This is for a High Definition stream, but only one stream. This means that your friend can't watch it at the same time as you – tell them to get their own. This is about half the cost of other streaming services, but with fewer titles on board – around 3,000 episodes. Of course, you can get a free trial to make sure you love it before you sign up.
How can I get HayU?
You can sign up to HayU directly through the website. This allows you to access streams through your phone, computer or laptop and that stream can be beamed via Google Chromecast and Apple Airplay. Fetch also has an in-built HayU app in its devices, meaning you can simply watch it like regular TV.
Stan

As a direct competitor and Australia's own answer to Netflix, Stan was also launched around the same time as Netflix and is a joint venture between Fairfax Media and Nine Entertainment Co. Well prepared to seriously challenge the Netflix juggernaut from the get-go, Stan holds the rights to several top shows that Netflix US has, but Netflix AU does not. For example, expect to find popular shows such as Seinfeld, Friends, Breaking Bad and Better Call Saul on Stan. You can also find a great range of Aussie shows such as Underbelly, and Aussie movies like Crocodile Dundee on Stan. You'll also find various American TV shows from the Showtime channel, plus there's a strong BBC presence with most of Louis Theroux's documentaries, for example, among several other revealing documentaries and shows.
How much does Stan cost?
Stan starts at $10 for one stream, $12 for three streams and up to $15 for four streams. Overall this is cheaper than the equivalent of what Netflix has to offer. With Stan you also get a free trial before you start to be billed, and like Netflix there is no lock-in contract.
How can I get Stan?
Like Netflix, the best option is to go straight to the source and buy a subscription through the Stan website. You can watch on your laptop, smartphone, tablet, LG, Samsung, Sony or Hisense Smart TVs, and through Apple TV among other things. Both Telstra and Optus have been known to offer free Stan subscriptions as part of their premium broadband packages starting at around $80 a month.
YouTube Red


YouTube has a paid section – yes that's right; the world's largest video aggregate is now good for more than just cat videos. YouTube Red is like regular YouTube, except your monthly subscription fee grants you access to ad-free streaming, offline capability, background video playback, ad-free music streaming and exclusive content. Exclusive content are called 'Red Originals', and feature many of the most popular YouTubers out there, making feature-length shows and films.
How much does YouTube Red cost?
YouTube Red starts at $11.99 a month, making it dearer than many streaming services' entry fees. Many channels are starting to make their own series direct to YouTube, so if you're a big fan of one or more of these channels, the $12 fee may be worth it.
How can I get YouTube Red?
YouTube Red is of course available through YouTube and its various apps. This means it's accessible on your phone, tablet, computer and anything else. You can stream it through Google Chromecast, Apple TV, compatible smart TVs and Fetch. YouTube Red is perhaps one of the most widely-accessible pay TV services out there.
Amazon Prime


Amazon Prime or 'Prime Video' received a lot of hype when it was released in late 2016. Since then it has been plugging away, acquiring the rights to hot shows, plus showing its own original titles. Did we also mention that the Grand Tour is on there? Amazon Prime is a US-based streaming service meaning you'll have to purchase in US dollars. But if you think you'll get the content they do, you'd be wrong – HBO content is geo-blocked, as is some other good stuff. Still, if any of the originals take your fancy, Prime could be well worth it.
How much does Amazon Prime cost?
Prime costs USD $2.99 for your first six months, and this rises to $5.99 after that. This is charged to your credit card in US dollars, meaning an exchange rate and currency conversion fees may also apply. At the time of writing, $5.99 equates to about $8 Aussie dollars, but note that this can change all the time. This still makes it cheaper than Netflix and many other TV streaming services, but currency conversion fees could equate to a fair portion of your overall fee. You do of course get a free trial to begin with.
How can I get Amazon Prime?
Amazon Prime is available on many different platforms, including via web, smartphone app and Apple TV. Xbox One and PS4s can also be used to stream it with the in-built apps. A notable omission is Google Chromecast due to the ongoing rivalry of Amazon and Google. However, it is still possible to use Chromecast via PC or Mac through the Chrome web browser. Go figure.
Fetch

As a bit of an alternative type of streaming service to Netflix and Stan, Fetch is both a set top box/PVR and a streaming video on demand (SVOD) service. The Fetch device conveniently turns your TV into a home entertainment hub, and with a click of the remote you can stream Netflix, HayU, YouTube and Stan (you must have a subscription), catch up on TV with ABC iView and the like, as well as watch pay TV channels like ESPN and National Geographic. These TV channels are subscription only, and while catch up TV is free, to get the most out of Fetch you'll probably want to buy one of its entertainment packs. While Fetch's packs lack Aussie sport such as NRL and AFL, you can watch American sports. Fetch also has its own content library, with numerous movies and TV shows available to purchase. You also receive 30 free movies a month to watch at your leisure.
How much does Fetch cost?
Fetch's set top boxes retail for $149 and $399 for the Mini and Mighty players respectively. The main difference with the Mighty player is that you can record live TV with its 1TB of disk space.
There are four channel packs also available, priced at $6 each per month and are divided into general interest groups and are named 'Kids', 'Vibe', 'Knowledge' and 'Variety'
You can bundle these all together for $20 a month. There are over 40 channels on offer if you bundle them all
Various international TV packs and Bein Sports are available for around $15 a month
These packs are of course optional and you can cancel them at any time. If you're happy with just your Netflix and Stan and catch up TV accounts, then Fetch's device is an easy way to get one-click access to all of them. This is instead of having to contend with fiddly smart TV apps and using computer HDMI cords to hook up to your TV.
How can I get Fetch?
You can purchase the Mini and Mighty players outright at retailers like JB Hi-Fi and Harvey Norman, but Fetch has said that the majority of its customers come from the resale of its boxes through broadband providers. As it stands, Optus, iiNet, Dodo and iPrimus all offer rebranded Fetch boxes with the option of buying various entertainment channel packs through there. With most providers, you can get yourself a Fetch player from around an extra $5-$10 a month on any existing broadband plan, while Optus Fetch is available on plans costing over $80. With Optus, you'll also get a subscription to Optus Sport, which has exclusive rights to the English Premier League. What's more is that these providers offer to stream Fetch services data-free.
Foxtel

Ah good old Foxtel – it changed the Australian landscape forever in the 1990s and continues to keep us fixated with some top US shows and various sports channels. Foxtel is the go-to source for Game of Thrones, as well as HBO shows like The Night Of and Boardwalk Empire. Foxtel also has exclusive rights to several NRL and AFL games a week, with all games aired live and offered as an alternative to free to air TV coverage. The American leagues are also available through the ESPN affiliation, as well as various European soccer leagues. If Foxtel has the deeds to a sport or show you like, you're probably going to sign up. Quality sports coverage is where Foxtel still has the edge over streaming sites like Netflix and Stan.
However, Foxtel is definitely on the ball when it comes to on-demand content, too. It has introduced Foxtel Now and Foxtel Go to keep up with changing consumer demand. Foxtel Go is basically an app for customers to stream shows on the go, while Foxtel Now is a subscription streaming service available for non-Foxtel customers, too.
How much does Foxtel cost?
Foxtel is arguably the most premium pay TV service available in Australia, which is reflected by its prices. Its channel packs start at about $26 a month, plus an installation/equipment fee. For this $26, you'll get the basic entertainment pack with channels including Fox8 and TV Hits, while sports and drama packs start at around $50 per month, with the Platinum HD pack (including all packs in HD) costing $137 per month. Foxtel Now starts from $10 a month, but you're relegated to streaming only, and content at this price is quite limited.
The cheapest way to get NRL or AFL is by paying $39 a month on Foxtel Now, through purchasing a basic entertainment pack (mandatory) and adding on the $29 sports pack.
How can I get Foxtel?
You can subscribe directly through Foxtel, or sign up via a few Telstra broadband plans, which have Foxtel packages included. Prices start at about $99 a month for these broadband bundles. With Foxtel Now, you can purchase directly through the Foxtel site and watch on your Telstra TV device, compatible Smart TV, or computer as well as your Xbox One or PS3 or 4. You'll get a free trial for your trouble.
Streaming More Popular Than Regular TV
That's what our latest research shows, anyway; nearly two thirds have pulled the plug and now watch their preferred streaming service more than they watch traditional TV. The uptake rate is high yet the unsubscribe rate is low:
Just 17% want to unsubscribe from their service, and just 16% believe their social life has suffered because of streaming.
Luckily, arguments on what to watch are few and far between, with just 13% admitting to arguing with their partner over what to watch.
Average monthly spend was over $50, which indicates that Aussies are either paying for multiple streaming services or have some deluxe channel packs added on.
Over a quarter also get their streaming service through their internet or mobile plan provider, which seems to be a growing trend. What's most clear is that Aussies' uptake of streaming is remarkable, so let's take a look at what's out there and how you can sign up.