With the rise of Netflix and Stan, it's now all too easy to wind down after a long day with an episode or eight of your favourite TV show. Binge watching and spending a few hours streaming is very easy to do, but how much data are you really using? Data usage varies slightly between the two platforms and between how you watch them – either through your mobile, computer or television. Read on for a detailed guide to how these two streaming giants in Australia consume data.
How much data does Netflix use?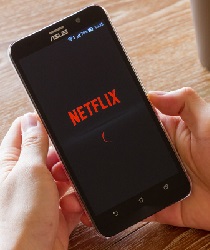 Netflix data usage on your computer or television varies based on the quality of stream you select:
Low: 300MB per hour
Medium (Standard Definition): 700MB per hour
High (HD): Up to 3GB per hour
Ultra: Ultra HD or '4K' up to 7GB per hour
These facts may be quite an eye opener, but luckily these settings can be configured in your account's settings. Most accounts are by default set to 'Auto', which adjusts the stream automatically based on your internet quality.
Netflix data usage for mobile phones
Watching Netflix on your mobile phone generally uses much less data than watching on a computer or television. Between iOS and Android users, data usage is the same as it comes from the Netflix app, not your phone:
Low: 250MB per hour
Medium: 500MB per hour
High: 1GB per hour
Unlimited: This is recommended only if you have a plan with lots of mobile data as it uses up to 3GB per hour or more
You can of course adjust these settings, and if you're really concerned about your data usage, you can set Netflix to run only on Wi-Fi.
How much data does Stan use?
Stan uses virtually the same amount of data as Netflix per hour. Stan breaks its stream quality down into four categories, which are:
Low (SD): 570MB per hour
Medium (SD): 1.13GB per hour
High (HD): 2.89GB per hour
Ultra (UHD): 7GB per hour
This is much the same as with Netflix and the stream with Stan can also be auto-configured to suit your ISP's speed at the time. Where Stan tends to differ, however, is that its mobile data usage seems to be the same as all other usage. This is despite the smaller screen and the difference between Wi-Fi and 4G data. For users concerned about their streaming data usage while on the go, downloading a show before heading out might make more sense.
Netflix Vs Stan Data Usage
How to Watch Netflix and Stan Offline
If you've got a lengthy commute or a flight coming up, it makes sense to download all the Netflix or Stan shows possible to see you through that time glued to your seat. As established above, Netflix and Stan can use a lot of data on mobile devices and can eat up your mobile plan rather quickly. See below for a rundown of how to download shows ahead of time, so you're not caught out when it matters most.
Netflix Show Downloads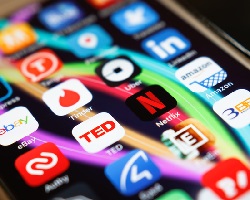 To download a show, Netflix states that most modern mobile devices are capable: Apple devices running iOS 9 or later will work, while Android devices running 4.4.2 or later will work. Windows 10 devices with version 1607 or later will also be compatible.
Not all titles are available for download. Those available will display a download icon on the description page. TV episodes will display the icon beside each episode description.
They are then available through the My Downloads section of the Netflix app.
After following these steps you can then select the download quality, keeping in mind that the higher the quality the longer it will take to download and the more data you will consume. Android users can select their download to be stored on their SD card.
Stan Show Downloads
Stan says the majority of its catalogue is available to download and is as simple as Netflix's method to download.
If your selected title is available for download, there will be an icon above the title's synopsis. Default quality of the download can be selected prior in the App Settings.
Individual TV episodes will have a download icon next to each title.
Once the download is complete, each title will be available in the My Downloads folder.
The process with Stan seems to be as simple as Netflix, but a wider variety of titles seem to be available for download. With this nifty feature available, commutes will become a breeze.
You may also be interested in:
Mobile & Internet Providers with Unmetered Netflix or Stan
Arguably considered the 'holy grail' of internet and mobile plans, plans with unmetered Netflix or Stan streaming are few and far between – but they are out there and may be cheaper than you think.
Unmetered Mobile Plans
Optus is currently one of the only – and certainly the biggest – mobile providers to offer unmetered streaming of both Netflix and Stan. On selected postpaid plans you can stream Netflix and Stan without using your data. Note that only a Standard Definition video quality can be supported, up to 1.5Mbps. This means that you may have to manually lower your video quality before streaming. Unfortunately, prepaid customers miss out but they do get 10GB bonus data to stream with in some circumstances.
Unmetered Internet Plans
Teleron is currently one of the only internet and NBN providers to offer specific unmetered Netflix plans. As a deal that comes and goes, Teleron offers some of its data-capped plans with Netflix streaming that won't eat up your data. 100GB starts from $42.50 a month. Other data amounts are 150GB, 200GB and 500GB, with the cheapest unlimited deal costing $60 a month. Speed boosts are available from around $10 extra per month.
Unmetered streaming or downloading: Which is better?
If you're on the go or have a particularly short data cap, both unmetered streaming and downloading shows via Wi-Fi before you head out are viable solutions. The question is, which is better? Both have their upsides and downsides:
Unmetered streaming is only available on select plans with very few providers but allows you to just stream without worrying about downloads or 'preparing' for your commute.
Downloading can ease up the load on your mobile device by not wasting battery. You then have the file on your device if you want to watch it again. The downside to this is it requires some planning before your journey and downloading takes time.
No matter which option you go for, it's important to choose a plan – either internet or mobile – that gets the job done. There are many providers out there, so it never hurts to compare them and find out which one has the best plan for you.