Phones are both a complicated and expensive thing to look into. It's easy to end up spending far too much money on a phone you won't use much, or spending too little on a phone when you'd like to get more out of it.
In this article, we're putting all of your phone buying woes to rest if you're a senior or pensioner. Buying a phone shouldn't be complicated – here's our tips for finding the best devices for older Australians.
Jump to:
What kind of phone should I get?
Here's three key points you should follow if you're looking for a phone, or if you're after a phone fit for a senior:
How tech savvy is the user?
If you're buying a phone as a senior or pensioner, or you're buying a phone for someone who is, you'll need to consider how tech-savvy they are. Touchscreen-only devices such as iPhones and Androids can prove quite confusing if you're new to smartphones, not to mention expensive. But if you're not a tech wizard, there are still simple, easy-to-use phones on the market which might be a better choice, and are much more affordable than the latest premium handset.
How much am I willing to spend?
This is a key point for anybody looking for a phone. The price point is usually the major decider, with higher-functioning phones costing more, and cheaper phones often sacrificing features for affordability. If you're looking for the best phone for your budget, it's great to set a maximum dollar spend – say $300, $500 or $900 – and work down from there.
If you're shopping for Apple, an iPhone is typically more expensive than most Android phones, but tends to be a little more user-friendly and easier to figure out if you're new to smartphones. If you're shopping for Android, you can find devices at a range of price points, with a wide variety of brands to choose from and varying degrees of ease of use.
Will it be used for more than just calls?
This is another crucial point for anybody looking for a phone. Of course the main purpose of a phone is to make calls, but beyond that it's probably worth not neglecting all the little things you might use a phone for, like taking and storing photos, playing games, accessing social media and even video calling. Most phones should be able to all of these to their own separate degrees, which makes shopping around important!
Make sure the storage capacity is enough for your needs, and that the camera is a good enough quality for what you want to do. Smartphone storage is measured in gigabytes (GB), and storage capacity can vary by phone. If you're not one for downloading games and apps, you'll have plenty of room with 32GB or even 16GB of storage. But if you enjoy trying out new apps, downloading games, and taking photos and videos, you may benefit from 64GB, 128GB or even 256GB of storage – but keep in mind that the more storage included on a phone, the more expensive it will be.
Camera-wise, it could pay to test out different phones in-store to see which models are easiest to operate and have the best range of camera features. Almost all models offer front and back cameras, some with multiple lenses to capture pics in a variety of conditions. If having a good quality camera is important to you, you may want to spend a little more time shopping around; otherwise, you may want to go with a simpler device without all the camera phone bells and whistles.
Accessibility with phones
The right-sized screen, tactile-responsive buttons, and easy-to-read text are all important to the accessibility of a handset. Simply put, if you can't use the phone comfortably, then it's not worth the money you spend on it. If you're looking to get a phone with accessibility in mind, look out for these things:
If the phone has an SOS button
If the phone is hearing-aid capable
If the phone has a big enough screen, with easy to read text
How customisable the phone's user interface is
How easy it is to use the phone
What accessibility apps you can install on the device
Keeping an eye out for these points will ensure the phone is up to scratch for use – it may be worth spending a little bit extra to get the accessibility features you'll need. Later in this article we'll mention several phones that are built for seniors with accessibility concerns in mind, some of which are a little more pricey for the technology included.
Phone plans for seniors
A reasonable expectation for phone plans now is the inclusion of unlimited calls and SMS, with some data in the mix for basics like social media or email. If this is all you want, you shouldn't expect to spend any higher than $20 per month, or even less than $10 if you don't want much data. We've prepared a table below for you to check out, or alternatively, you can have a look at our deep dive into phone plans for seniors.
Prepaid Plans Under $20
Here is a selection of prepaid plans from Canstar Blue's database for $20 or less, listed in order of standard cost, lowest to highest, then by standard data allowance, largest to smallest. Use our comparison tool to see a wider range of plans from other providers. This table includes products with links to referral partners.
Postpaid Plans Under $20
Here is a selection of postpaid plans from Canstar Blue's database for $20 or less, listed in order of standard cost, lowest to highest, then by standard data allowance, largest to smallest. Use our comparison tool to see a wider range of plans from other providers. This table includes products with links to referral partners.
Phones designed for seniors
There's some great phones out there that aren't that technical, but would be quite easy to use for seniors. Here's some of those.
The Swissvoice C50
Aussie mobile provider Southern Phone offers an easy-to-use mobile phone ideal for seniors or users with accessibility needs. Almost a mix between a landline and a smartphone, the Swissvoice C50 comes with a docking station that also acts as a speakerphone. It's hearing-aid compatible, comes with an SOS button, and includes an 8-megapixel camera, which is great for general use. This phone starts at $599 outright from Southern Phone, or from $36.50 per month on a 24-month plan.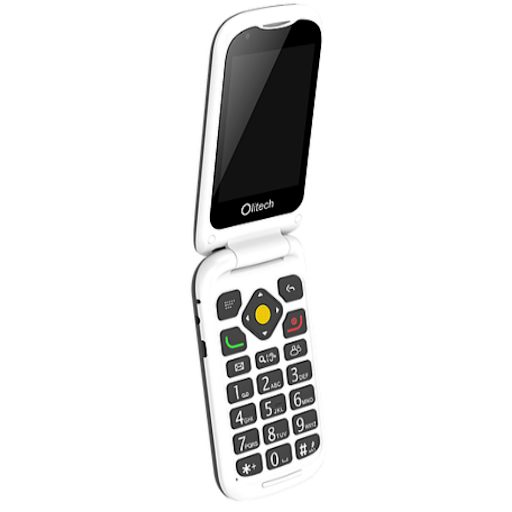 The Olitech EasyFlip 4G
The Olitech EasyFlip 4G plays off being a flip phone from the early 2000s. Its familiar aesthetic is accompanied by easy-to-use buttons, along with hearing aid compatibility, loud speakers so calls aren't missed, and voice reminders. If you prefer physical buttons and a compact design, this phone should be a great pick for you.The EasyFlip 4G starts at RRP $199.
Opel Easy Smart
Designed with popping colours and icons, and a simplified Android operating system, the Opel Easy Smart is cheap and easy to use phone with assignable icons for contacts, and tonnes of accessibility tools (such as larger fonts, icons and SOS buttons). The Easy Smart also comes with a 5-megapixel back camera, which is a great basic-use camera. The only downside is that it's limited to 3G mobile networks, so online browsing may be slow: but with a $149 RRP price tag, it's a great option if you don't need fast internet access.
KISA Phone
The central design of the KISA is that it's not complex, and features large, tactile buttons for one-touch calling. The KISA is in no way a 'smartphone', given it's a made-to-order device that features a maximum of 10 contacts, each with their own programmed mechanical button, plus a large SOS button for emergencies. There's no screen, which makes the written names or icons  important, but you'll get GPS tracking, a long battery life, and simple charging. This phone starts at RRP $223 if you sign up with a plan on the Telstra, Vodafone or Optus networks, or $343 if you sign up with a BYO SIM card.
Phones for more tech-savvy seniors
These next phones take the more modern approach to phone design. Instead of stripping away features to be more simplistic and easy to use, the smartphones below are typical iPhone and Android releases.
One of the benefits of these is that they can be easy to understand for a wide range of users because they're so common, but they're typically more expensive and more advanced. If the phone is going to be used for a lot more than just calls, then these devices are worth looking into.
Below we've prepared an example table showing plans for the Samsung Galaxy A71, a mid-range Android phone, so you can get some scope of just how expensive they are.
The following table shows selected published 24-month Samsung Galaxy A71 plans on Canstar Blue's database, listed in order of cost, from the lowest to highest and then by data allowance, largest to smallest. Use our comparison tool to see plans from a range of other providers. This is a selection of products with links to a referral partner.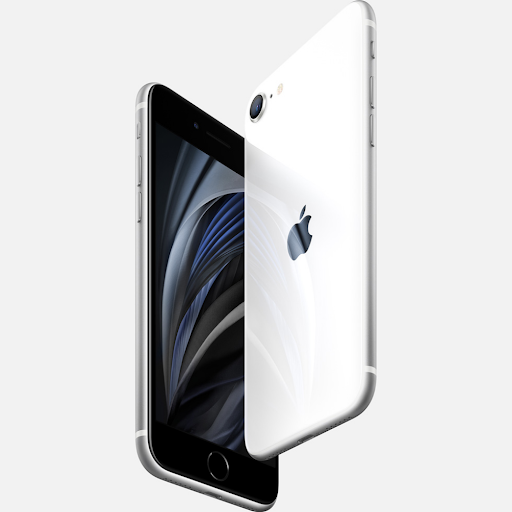 iPhone SE
The iPhone SE is the newest 'affordable' phone from Apple, with prices in Australia starting at $749. It's a small unit that isn't entirely touchscreen, and still has a home button on the bottom. The great thing about Apple phones is they're designed around an intuitive user experience, and even smartphone newbies should find the SE fairly easy to navigate. The battery life is good, you'll get a great camera, and a fast performance when using apps. You can also get the SE bundled to a phone plan, which you can see in the table above.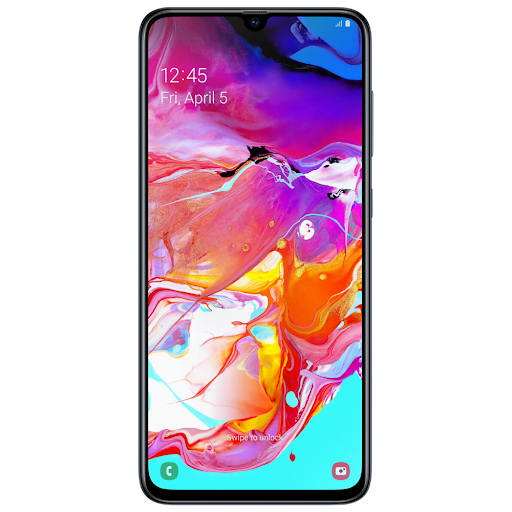 Samsung Galaxy A70
The Samsung Galaxy A70 is one of the cheapest Samsung phones available in Australia, designed to be a budget-friendly addition to the Samsung Galaxy line. The A70 can do anything a typical Galaxy can do, just a little slower and on a smaller screen, with an RRP of just $649. If you're after an affordable phone that can go a little further, then this device is worth a look. The Galaxy A70 is priced at RRP $649, but is available on phone plans as shown in the above table.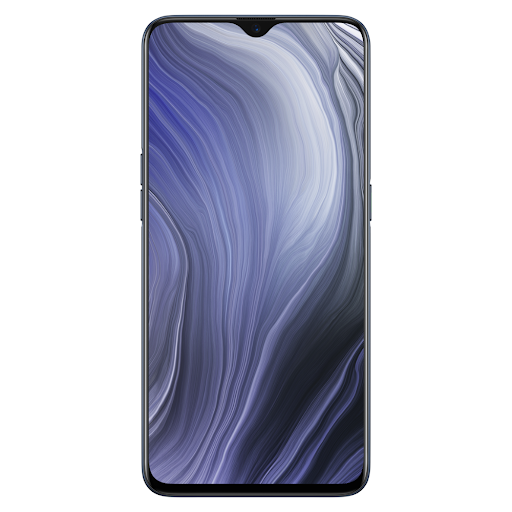 OPPO Reno Z
OPPO came out of left field some years back with a super affordable line of phones and the brilliant Colour OS interface, mixing the user-friendliness of Apple with the price point of Android phones. The Reno Z is no exception – it's a well-priced and capable mid-range phone, with a RRP of $499. With plenty of features and a decent general-use camera, this phone would be great for somebody who's comfortable with tech, but also wants a no-nonsense handset. The OPPO Reno Z is also available on phone plans from selected providers, as shown in the above table.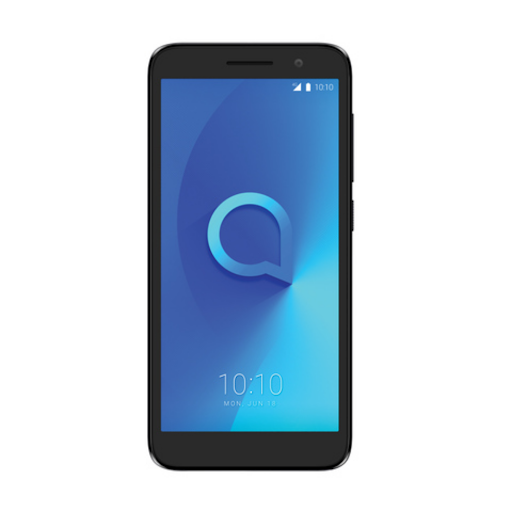 Alcatel 1 2019 4G
Like OPPO, Alcatel has made a name for itself by offering affordable and easy to use smartphones. Unlike OPPO's mix of luxury and affordability, Alcatel is all about that budget – so if you don't want to worry about pricing, this is the phone for you. The Alcatel 1 2019 4G is one of Alcatel's 2019 phone models, and starts at an RRP of $99. It's got a decent casual use camera, runs the popular Android operating system, and includes 8GB of storage which you can expand by inserting a microSD memory card. You can pick it up from Kmart and JB HiFi.