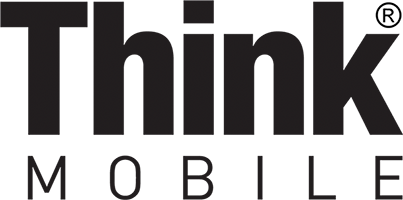 Think Mobile Phone Plans Review
Think Mobile is a Mobile Virtual Network Operator (MVNO). It's an interesting telco in that some of its plans operate on parts of the Telstra 3G Network, and others on the Vodafone 4G Network. Like many MVNOs, Think Mobile offers postpaid plans on a SIM Only, month to month basis, but unlike some, Think comes with no initial fees when you sign up. Sound promising?
Mobile service providers these days are frequently thinking of ways to set themselves apart from the competition. Think Mobile is one such mobile provider that has used several methods to distinguish itself from others:
Think Mobile promises quick call centre response times. It claimed that in July 2017 85% of all callers were on hold for less than 45 seconds.
Further, its internal call centre is based on the Gold Coast – you don't have to deal with a call centre in some far-flung country in a different time zone.
Let's find out how Think Mobile's plan inclusions compare to those offered by similar providers.
Think Mobile Phone Plans
Think Mobile phone plans are split up into three categories:
Ultimate: Vodafone network plans from $25
Super: Vodafone network plans from $12
Classic: Telstra network plans from $24
Think Mobile Ultimate Plans
If you're after a lot of data at relatively low prices, these Think Mobile plans may be worth a look. There are four plans in total, starting at $25 and rising up to $48 per month. All come with unlimited talk and text as standard, with extra data 1c/megabyte.
$25 – 2GB
$30 – 5GB
$37 – 10GB
$48 – 20GB
There are no set-up fees or long-term contracts; plans are month-to-month. Standard data is billed by the megabyte, instead of the kilobyte, which is important to note.
Think Mobile Super Plans
There are only two phone plans in this segment, each with dollar-value call allowances and under 1GB data.
$12 – $200 value, 200mb data
$20 – $500 value, 750mb data
So what can you get for your troubles? Calls are billed at 99c a minute plus 30c flagfall and texts are 20c each. Additional data costs 2.5c/mb. Data is interestingly billed in 10kb increments. There is not a lot to these plans, but if you're a light phone user these may fit the bill.
Think Mobile Classic Plans
Designed for use primarily in metro areas, Classic plans from Think Mobile offer four distinct deals with included value increasing as you go up in price. If you're wondering what you can get from $300, $500, $650 or $800 in included value, then look no further. The plans are as follows:
$24: $300 value, 750mb data
$30: $500 value, 1GB data
$40: $650 value, 1.5GB data
$50: $800 value, 3GB data
Standard calls are billed at 99c per minute, plus a 40c flagfall per calls, texts are billed at 30c per message, and additional data costs 10c/mb and is billed in 10kb increments. This means you could send over 2,160 texts with the $40 plan. Likewise, a 10 minute phone call would take a $10.30 chunk from your included credit. As mentioned these use parts of the Telstra network, which may be of importance to some customers.
How does Think Mobile compare to other providers?
The various plans Think Mobile offers are a little difficult to compare being that there are quite a few on offer. Let's have a look at the competition and see how Think Mobile stacks up:
Plans $20 and Under Compared
Coming in at the bargain end of the postpaid mobile plan arrangement, even the best of what Think Mobile has to offer is a little bit lacklustre by today's standards. If you're looking for a plan with Think Mobile under $20 you are relegated to either a Super or Classic plan, which fall behind particularly in the data stakes. Here you'll see in the postpaid space, Jeenee Mobile, Amaysim and Yomojo all provide some interesting plans with at least 1GB data. It's also worth picking out a provider that is billing by the kilobyte, instead of 10kb increments that can chew up your data allowance more quickly. Jeenee's best deals are over a 12 month contract, which you'll have to be wary of.
Plans $30 and Under Compared
At around the $30 range is when Think Mobile's Ultimate plans start to come into play. For $25 you'll get 2GB and for $30 you'll get 5GB. These rates sound quite good, but what else can you get for your money? Again if you cast your eyes wider to other providers operating in a postpaid fashion, you'll find you can double your data for the same money. SpinTel is one of the cheapest providers to offer 5GB data on a month-to-month plan, while Jeenee Mobile is also competitive, albeit on a 12 month plan. TeleChoice is a Telstra network provider with a plan worth looking out for as well.
Plans $40 and Under Compared
Jumping up into the $30-$40 price bracket will see your data inclusions increase markedly. Think Mobile arguably starts to look pretty good here with its $37 plan with 10GB on board. At this price unlimited calls & texts are pretty much a given, and some of the more competitive providers in this space are SpinTel and Moose Mobile, as well as Amaysim.
Plans $60 and Under Compared
In the upper-end of no contract mobile plan land, Think Mobile arguably offers its best deal – 20GB for under $50. This is a lot of data for the money, and in the postpaid space the likes of Vaya, Belong Mobile and Amaysim all do battle for supremacy. If you're after the most 'bang for buck', Think Mobile is hard to beat. However, you will have to watch out for your data being billed in 1mb increments; other providers bill by the kilobyte meaning your data can go farther. This may sully the value of Think's otherwise outstanding plan.
Is Think Mobile Good Value?
Think Mobile is an interesting telco in that it offers plans with different carriers. Further, many people might find it beneficial to have a Gold Coast-based call centre and a quick response time to their calls. How much value do you put on customer service? You'll have to weigh up if those perks are worth receiving phone plans that tend to fall behind when faced with stiff competition. Think Mobile's plans come against some fast-moving competition, and are outdone by these other MVNOs in included value and data.
Think Mobile falls behind with other providers offering more data for the money.
Think's 1mb and 10kb billing increments also mean your data may be eaten up more quickly than with other providers who bill in 1kb increments.
Home-grown service providers can easily struggle to disrupt the powers that be, but Think Mobile is certainly rallying to play its part. Keep an eye out for this Gold Coast telco as its plans and profile continue to improve, but for now, there are other service providers that offer more data and inclusions for the price. You might find comparing a range of different providers useful.