Fact Checked
Whether you're a solar expert or a newbie in the market, picking the right solar supplier for your installation can be extremely confusing. With so many solar installers claiming to offer the cheapest prices and most comprehensive experience, you may find yourself in a situation where you're not even sure what to look for.
To offer some guidance, we've taken a look at the main solar panel installation companies in the greater Brisbane area, listing prices (where they're publicly available), company background, types of installation, and variety of solar brands and products, so you have the best chance of picking a company that will deliver you the results you're after.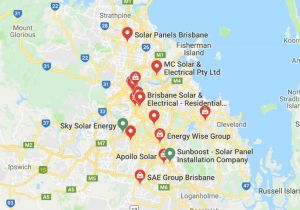 Solar Panel Installers in Brisbane
Listed below are some of the solar installers that service the greater Brisbane area. They are listed in alphabetical order.
Adapt Energy
Apollo Solar
Australian Enviro Projects
Bradford Energy
Circuit Alert Electrical & Solar
Ecoelectric
EISS Pty Ltd
EnergyAware
Energy Wise
Essential Energy Solutions
Evergreen Electrical Services
Fallon Solutions
Gem Energy
Goodhew Electrical & Solar
Go Run Solar
Green Solar
Keen 2B Green
MC Electrical
Origin Energy
OTI Power
QLD Solar and Lighting
REA Solar
SAE Group
SEM Group
Sky Solar Energy
Solahart
Solar EZE
Solargain
Solar Hybrids
Solenergy Group
Springers Solar
Sunboost
Sunelec
Sunny Sky Solar
Symons Energy
What should I look for in a solar installer?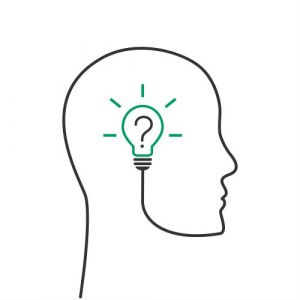 Your solar needs are typically determined by factors including your household location, size, roof style and your personal budget. It's a solar installer's job to take into consideration your individual circumstances and recommend a solar system that works for you.
It's worth mentioning that not all solar installers will give you the same option, or quote you the same amount, so your first step before this stage is to compare installation companies based on factors that are important to you. Whether that's the brand's reputation, or variety of solar systems provided, be sure to do plenty of research before deciding which installer(s) are worth engaging. Personal recommendations are also hugely valuable when it comes to solar providers.
Below we have listed some major solar installers in Brisbane and the details that might help you reach a conclusion.
Bradford Energy

Bradford Energy has been around for more than 80 years, and has become one of Australia's most well-known solar installers. This company sells solar panels, storage units, inverters and monitoring systems, not only in Brisbane but nationwide. Available to first-time solar installers are its 'SolarPack' and 'ChargePack', which are comprehensive bundles of everything you might need to get started with solar.
The SolarPack comes with solar panels of various sizes, as well as an inverter and monitoring system, and the ChargePack includes the same with the addition of a solar storage system (e.g. the Tesla Powerwall 2). With this company you can expect to pay roughly between $3,000 and $20,000 for a full system, depending on your needs. For a more accurate quote that includes installation costs, check its website.
Call for a quote: 1800 332 332
Ecoelectric

Based in Brisbane, this solar company specialises in solar power systems and hybrid battery systems. Ecoelectric has been selling and installing these systems for over 20 years and is accredited by the Clean Energy Council. With this retailer you'll receive a choice between traditional solar PV systems and micro systems, as well as a range of battery storage options.
This retailer also provides options for off-grid solar, which is designed to offset heavy use from items such as air conditioners. For this reason, you'll see prices on its site quoted from around $3,000 for a basic home solar system to over $60,000 for a 30kW off-grid system. This doesn't include a quote for the installation, which can vary based on the complexity of the job.
Call for a quote: (07) 3376 6409
Evergreen Electrical Services

Evergreen Electrical Services has been providing solar installation services in Brisbane since 2010, earning itself a 4.9-star rating on Google from happy customers. As well as a helpful 'design and build your own system' tool and solar solar calculator, Evergreen's website has useful articles for homeowners keen to increase their solar knowledge.
Evergreen installs systems up to 13.2kW in size, with panels from LongiSolar, CanadianSolar and Q Cells matched with inverters from Goodwe, Sungrow or Foronus as 'recommended packages'. Customers can, however, opt to build their own systems from a range of seven panel suppliers and six inverter suppliers. Evergreen has you sorted if you've been considering batteries for your solar power system too, with battery solutions to suit a wide range of needs.
Call for a quote: 1300 353 232
Gem Energy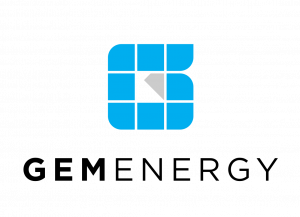 Gem Energy was founded in Queensland in 2013, and is now servicing residential and commercial customers not only in Brisbane, but Australia-wide. With high-profile clients like Australia Zoo and PCYC QLD, as well as Clean Energy Council accreditation, this retailer has firmly established its presence in the solar space.
With options for hybrid solar systems, off-grid solar systems and regular solar panels, you can expect to pay anywhere between a few thousand dollars for a small residential solar pack, to tens of thousands for something more comprehensive. Canadian Solar, Hanwha Q-Cells, LG, Enphase, ABB and Fronius are just some of the brands of panels and inverters that Gem Energy stocks.
Call for a quote: 1300 969 471
Goodhew Electrical & Solar

Founded in 2007, Goodhew Electrical & Solar is a Cleveland-based company that's installed over 15,000 solar systems across Queensland and northern New South Wales. Goodhew Electrical and Solar services both residential and commercial markets and has experience installing megawatt-plus systems, in addition to off-grid solar, battery installations and EV charging solutions.
Some of the solar products listed by this installer are from brands like Enphase, Goodwe, Growatt, gamcorp, LG, Sungrow and Tigo. Aside from being a Clean Energy Council approved solar installer, Goodhew is also registered as a Gold Master Electrician.
Call for a quote: (07) 3286 1422
Green Solar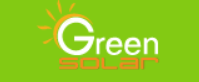 Green Solar has been in business for more than 10 years, providing installation, repair and maintenance of solar and battery systems to residential and commercial customers in south-east Queensland.
Green Solar uses only panels and inverters supplied by manufacturers with offices in Australia to ensure local support is available to customers, and offers a five-year warranty on installation itself.  The business supplies and installs panels from REC, Trina, Jinko, Canadian Solar and Longi, inverters from Fronius, Sungrow, Goodwe and SolaX and batteries from Tesla, Sungrow, SolaX and Redback.
Call for a quote: 1300 760 914
Keen 2B Green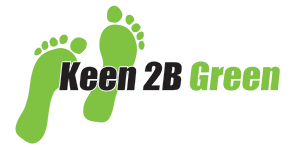 Keen 2B Green is a company that aspires to, as the title suggests, be green through retailing and installing solar panels. This company is based out of south-east Queensland, providing services to Brisbane as well as surrounding areas. From this retailer you'll mainly find panels from LG, Q Cells, REC, inverters from Fronius, SolarEdge and Enphase, and batteries from Tesla.
This retailer often runs promotions for first-time solar customers, advertising deals that include solar panels, inverter, monitoring system and installation costs all in one price. These packages can start from around $5,500 for a modestly sized system, obviously growing in price in relation to size and various other factors.
Call for a quote: 1300 303 783
MC Electrical

MC Electrical operates out of Brisbane, selling and installing solar systems to households and businesses in and around this area. The most popular brands this company installs are QCells and Sunpower panels, Fronius and Sungrow inverters and microinverters, and Tesla battery storage systems, though the range of brands MC Electrical will install spans to more than this.
This retailer lists prices on its site, approximating the cost of solar systems without batteries, with prices starting from as little as $6,700, spanning to over $14,000 for a 10.53kW solar system. With its no-deposit solar finance options, MC electrical states Queenslanders can borrow from $1,000 to $50,000 with loan terms from one to 10 years.
Call for a quote: (07) 3268 3836
Origin Energy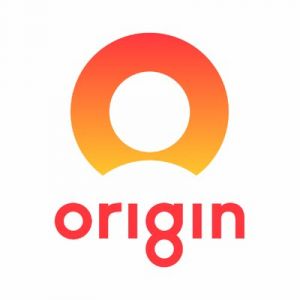 One of Australia's biggest energy retailers, Origin is supplying solar panels and batteries to households and businesses invested in going green and reducing their power bills. The Origin website advertises three packages from which first time solar buyers can get started. These are its Advantage, Premium and Premium Plus solar systems, which are differentiated by brands, and naturally, their price points.
From this retailer you can expect to see CSUN and Trina panels, Zeversolar and Fronius inverters, and Tesla and LG battery storage systems. Origin offers a solar calculator with which you can find out approximately how much you'll pay for a modestly sized system, and how much it could shave off your power bills.
Call for a quote: 1300 791 468
REA Solar

Since its launch in 2006, REA has been supplying Queenslanders with solar systems from its Brisbane headquarters. The brand has a team of in-house installers with "over 30 years combined experience in the solar industry".
REA Solar deals primarily with LG solar systems and the Tesla Powerwall. This provider also offers microinverters. In order to get a price estimate, you'll need to visit the REA solar website and input some details about your home.
Call for a quote: 1300 360 047
SAE Group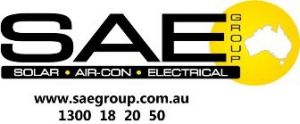 SAE Group services residential and business customers in NSW, ACT, Victoria and Queensland, where it is based out of Brisbane. According to its website, the SAE contractors have over 40 years' experience, with thousands of installations under their belts.
This company offers on and off-grid solar systems, microinverters and battery storage systems. The main brands that SAE Group works with are Seraphim for panels, Fronius, JFY, SolaX and SMA for inverters, and Emphase and Tesla for solar batteries. Visit the SAE Group's website for an obligation free assessment and quote.
Call for a quote: 1300 182 050
Solahart

While possibly best-known as a solar water heating provider, Solahart is now offering its own panels to residential and business customers. This company dates back as far as the 1950s, installing 'over one million [solar water heating] systems in more than 70 countries' according to its website.
As far as top solar inverters go, the brand pairs its Solahart 'Silhouette' panels with ABB, SMA and SolarEdge inverters, and whilst Solahart doesn't have its own battery, it does have a hot water battery-style system, as well as LG and Tesla batteries in stock.
Call for a quote: 1300 721 984
Solargain
Solargain operates in all Australian states bar Tasmania, with its Moreton Bay headquarters serving the greater Brisbane area. It is one of Australia's largest solar companies, having started in 1995 as a plumbing business and expanding to offer a range of solar services.
Advertised on its website are Jinko, LG, QCells and SunPower panels, Enphase, SMA, SolarEdge, Fronius and Zeversolar inverters, and Tesla, LG, Enphase, Fronius and iStore battery storage systems. Solargain often runs state-based promotions from its website, with small-to-mid range solar systems currently on offer in Brisbane for between $4,000 and $6,000.
Call for a quote: 1300 741 978
Springers Solar

Springers Solar is said to be a family business that operates from Queensland, servicing the greater Brisbane area and surrounds. But don't mistake it for a small mom-and-pop gig, it's a company that has been around for 21 years, with over 15,000 installations under its belt and Clean Energy Council Accredited Installers.
Springers Solar installs panels from SunPower, SolarEdge, QCells and Trina Solar, matched with inverters from Enphase, Fronius, SolarEdge, Sungrow and Victron, and if you're after a battery storage system, Springers can install a BYD, Sungrow, SolarEdge or PowerPlus. The company is also a Premium Tesla Certified Installer, for those interested in the popular Tesla Powerwall. It's one of few retailers with an online shop, where you can purchase DIY power systems and accessories suited for caravans or smaller projects. It also installs electric vehicle chargers for residential and commercial properties.
Call for a quote: (07) 3063 4039
Sunelec

Another Queensland-based solar power installer is Sunelec, which, according to its website, comes with "19 years of experience and specialises in the installation of solar power systems".
This company takes care of both domestic and commercial solar customers, offering up options for off-grid solar and microinverters. You can either directly contact Sunelec, for a chat with one of its solar specialists, or enter your details on their site for an obligation-free callback.
Call for a quote: (07) 3883 3199
Other questions you might have about solar…
Solar Plans & Prices QLD
Here are some of the cheapest solar-specific deals from the retailers on our database. These are products from referral partners†. These costs are based on the Energex network in Brisbane but prices will vary depending on your circumstances. We show one product per retailer, listed in order of lowest price first. Annual price estimates assume general energy usage of 4600kWh/year for a residential customer on a single rate tariff. Price estimates exclude solar feed-in tariff credits. Our database may not cover all deals in your area, and please check retailer websites for up to date information.
The bottom line on solar installers in Brisbane
If you've been looking at installing solar panels on your home, or want to upgrade your existing solar system, we hope that this list has narrowed down the search for you. That being said, it's important to remember to do your own research, especially in this case where your investment will carry some weight. Shop around and get a few quotes from different installers to get a feel of how much you can expect to pay, as well as other valuable features such as the standards of customer service and even options for payment plans.
Whichever solar installer you choose, you will be placing a lot of trust – not to mention cash – in them to do a good, professional job. We've all heard horror stories about solar installations gone wrong, or rogue traders ripping people off, so it pays to do your research and search out reliable reviews. Ultimately, going with a solar installer that someone you trust, trusts, could be the best advice possible. There's nothing like personal recommendations when it comes to something that involves work on your home.
But the fun doesn't stop there, once you get all set up, it'll be time to find an energy plan with a good feed-in tariff to maximise the savings on your investment. Click the link below to compare plans offering solar tariffs, or visit our page on energy plans with solar.
Compare Solar Energy Providers
Image credits: zstock/shutterstock.com, LvNL/shutterstock.com, google maps