The Brisbane-based, Queensland media often talks about competition in the energy market and how this can be great for customers who want to shop around and switch to save. But if you live in regional parts of the Sunshine State, you'll realise that most of this talk simply doesn't apply to you. We often hear from people frustrated that the media talks about 20+ energy providers when, for them, they only have one option. So, what exactly is the deal with energy in regional Queensland? Well, you may have more options than you realise. Let us try to explain a rather complicated subject.
First up, what counts as regional Queensland?
Basically, if you're anywhere outside of south-east Queensland… you're regional. From Hervey Bay to Mt Isa, to north of Cooktown, the Ergon Energy distribution network has you covered.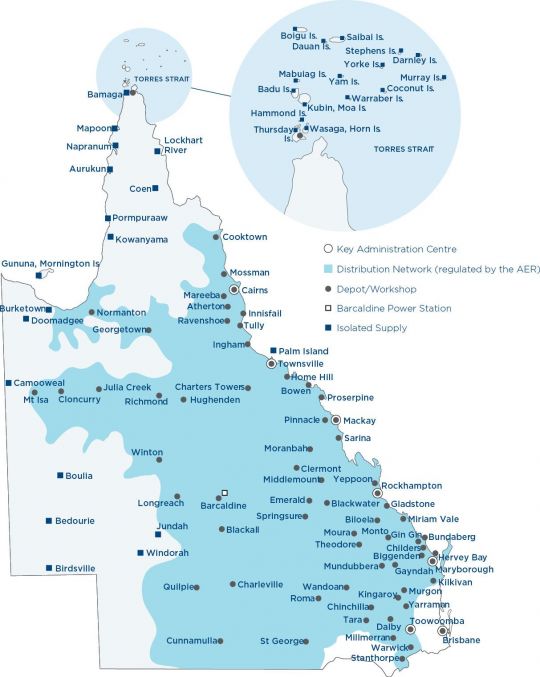 Here's a list of large towns/cities that fall under the regional QLD umbrella:
Airlie Beach
Ayr
Biloela
Bowen
Bundaberg
Cairns
Charters Towers
Clermont
Emerald
Gladstone
Gracemere
Gympie
Hervey Bay
Mackay
Rockhampton
Roma
Townsville
Yeppoon
If you live in one of these areas, you'll be covered by the Ergon Energy network, and this information applies to you.
Can I choose my electricity provider in regional QLD?
Unfortunately, this isn't black and white. Basically, regional Queensland falls under a 'regulated' price market, and the Queensland Competition Authority (QCA) sets the regulated electricity prices that are passed onto residential and business addresses in regional Queensland. These prices are set once a year, and are designed to reflect average prices in south-east Queensland.
The Queensland Government pays the difference between the prices that are set by the QCA and the actual amount it costs to supply electricity to regional areas, in the form of a subsidy to Ergon Energy's retail arm. In layman's terms, what this means is that retailers other than Ergon would have to pay a considerable amount more to provide energy in regional QLD, as they don't have access to the subsidy. So, retailers are able to supply regional Queensland if they wanted, but it's not going to be cost-effective for them to do so.
According to data from the Queensland Productivity Commission, in 2016 only 1% of all residential addresses in regional Queensland had energy supplied by retailers other than Ergon Energy.
However, there are a few retailers that are offering up market contract plans in some parts of regional Queensland.
Electricity providers in regional Queensland
Here are the providers that have plans on offer in select postcodes in regional QLD. By way of an example, a residential customer in Rockhampton (4700) has three providers to choose from according to Energy Made Easy at the time of publication.
Ergon Energy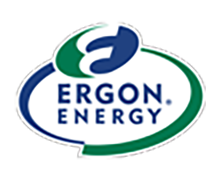 Ergon Energy is regional Queensland's main electricity retailer, supplying the vast majority of residential and business addresses with power in this region. As suggested by the name, it is the retail arm of regional Queensland's electricity distribution network, Ergon. Queenslanders living up north and out west have a choice between a single rate tariff (T11) and a time of use tariff (12A).
QEnergy

QEnergy appears to have plans available for those living in regional Queensland to freely sign up to. In select postcodes, customers can either sign up to the Home Saver Lite plan or Home Your Way plan on Tariff 11, which means that regardless of the time of day, customers will pay the same regulated rate for power. QEnergy also actively promotes its services as a business energy retailer for regional QLD.
Mojo Power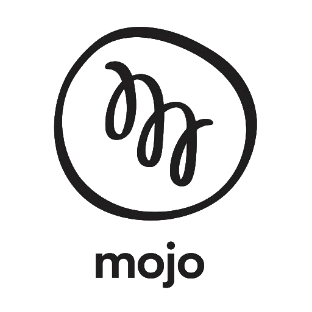 In 2019, Mojo acquired energy provider Sanctuary Energy, which up until then had a standing offer available in regional Queensland. For customers in certain postcodes within regional Queensland that were with Sanctuary Energy, Mojo has its SE Legacy Standing Offer plan available. Since regional Queensland's energy prices remain regulated by the Queensland Government, this standing offer still holds some value in comparison to the area's incumbent retailer, Ergon Energy.
Bright Spark Power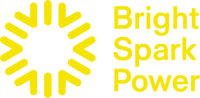 Bright Spark Power offers electricity to customers on the eastern sub-region of the Ergon Energy network, in areas such as Cairns, Gympie, Mossman, Port Douglas, Rockhampton and Townsville. Bill-payers can choose the regulated price or Bright Spark Power's Aussie Flat Rate deal which is better suited to households with larger power consumption needs.
Locality Planning Energy (LPE)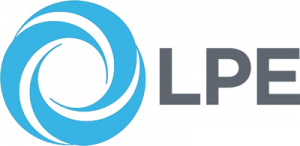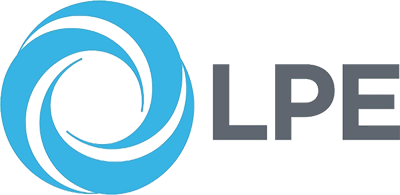 Formally known as a sole power provider in embedded energy networks, LPE now sells electricity to homes in south east QLD as well as parts across the Ergon network. This includes Gympie North and parts of west QLD, according to its website.
Regulated electricity rates in Queensland 2020-2021
Here are the electricity rates you'll be paying in regional Queensland from 1 July 2020, according to the Queensland Government. Be aware that most customers will be on Tariff 11, but you'll have to check your bill or call Ergon to make sure.
| Tariff | Supply Charge (c/day) | Peak Usage Rate (c/kWh) | Off-peak Usage Rate (c/kWh) | Off-peak Demand Charge ($/kW/month) | Peak Demand Charge ($/kW/month) |
| --- | --- | --- | --- | --- | --- |
| Tariff 11 | 90.676 | N/A | 21.756 | N/A | N/A |
| Tariff 12A | 75.091 | 55.966 | 19.084 | N/A | N/A |
| Tariff 14 Residential | 47.434 | N/A | 15.505 | 7.423 | N/A |
| Tariff 31 | N/A | N/A | 14.932 | N/A | N/A |
| Tariff 33 | N/A | N/A | 16.331 | N/A | N/A |
Source: qld.gov.au, Regulated Retail Electricity Tariffs for 2020-2021, excluding GST, for regional Queensland.
How much can I expect to pay annually for my power?
To put the above rates into perspective, the QCA has estimated that the average residential customer on Tariff 11 will pay around $1,336 a year for their power. When compared with last year, this is a drop of around $62 a year, which may not seem like a lot to some, but can make a big difference to many. The image below, sourced from the QCA, gives you a better idea of how much residential energy customers can expect to pay on each tariff in comparison to 2018-2019 estimated amounts.
Electricity rebates and concessions in regional QLD
The good news is that just like those living in south-east QLD, you may be eligible for certain rebates or concessions in regional areas.
Through Ergon, you can apply for a rebate to assist with the cost of power. The 'Electricity Rebate' can reach up to $340.85 per year (GST inclusive). This is only available to some pensioners, seniors, health care card holders and asylum seekers. Other criteria such as the situation of any other people living in your house come into play, so it's best to check on the Ergon website for more details.
Should I stay with Ergon or switch to another provider?
We're not in the position to give you advice on this, but what becomes clear is that no matter the provider you go with, you'll be paying a similar amount because of the regulated price cap. Up until September 2018, customers that had transferred to another electricity retailer in regional QLD could not switch back to Ergon, though these restrictions have since been removed.
While we're big fans of telling people to switch providers, in this unique case, staying with Ergon Energy might prove to be a safer option. However, the electricity market changes regularly and the possibility of new competition popping up in regional areas of Queensland isn't too far left of field, so keep an eye out for better value if it does come forward.


Image credit: Kitch Bain/shutterstock.com, QCA, Ergon.com.au
Townsville electricity
If you live in Townsville, you'll have limited options when it comes to choosing your energy provider. It's likely that you'll be with Ergon Energy, but if this isn't clear, check your last power bill or call up your distribution network. There may be other options available outside of Ergon, but it's best to do your own research as options can vary between areas.
Rockhampton electricity
Households living in Rockhampton have a good chance of being with Ergon Energy. That doesn't necessarily mean that's the only retailer you can choose to be with, but due to regulated prices in regional Queensland, you're probably not looking at a drastic difference even if you do switch. As implemented in late 2018, customers who do switch away from Ergon Energy are able to switch back if they so desire.
Cairns electricity
In Cairns, the incumbent electricity retailer is Ergon Energy, which handles the vast majority of customer accounts. There may be other retailers available for you to sign up to, but you'll have to do your own research to find out what your options are. Worth mentioning is that the regulated energy pricing in regional Queensland lends itself to a lack of competition in this area, meaning it's unlikely you'll find much better value elsewhere.
Bundaberg electricity
Ergon Energy is the electricity retailer that manages most Bundaberg residential energy accounts. There may be other providers servicing this area, but it isn't always clear whether their plans are available to new sign-ups. You'll have to do your own research to find out if you can get better value for your power.
Mackay electricity
In Mackay, most residential electricity customers will receive their bills from Ergon Energy, but that doesn't necessarily mean it's the only provider servicing that area. There are other retailers available in the area, but it's unclear whether their plans are currently public, therefore it's a better idea to directly check with any retailer you're interested in.