J.J. Richards & Sons disposes of the competition
When it comes to operating a business on a day-to-day basis, there are many factors that have to be taken into account in order to run a smooth and successful enterprise. One area that might not come to mind immediately is waste management, but it's an important aspect nonetheless, especially when your bins are overflowing.
It may be taken for granted by some, but waste management is big business for Australian SMEs, with the landscape largely taken up by three big players – Cleanaway, J.J. Richards & Sons and Veolia. To find out which is cleaning up best, we produce an annual review and ask small and medium-sized businesses about their experiences with their waste management providers. Taking out the trash is one thing, but if you're spending good money, you'll also want a prompt service, great customer support if and when you need it, and to know that your waste is being managed responsibly.
While Veolia has been cleaning up the awards over the past few years, J.J. Richards & Sons has taken out top spot in our 2018 ratings, beating the competition across a range of categories.
With waste management an important aspect for businesses, regardless of their size and industry – and one that costs an average of around $350 a month, our survey found – your choice of provider could be costing you in more than one area. So, don't just set and forget, be sure to shop around and get quotes from different operators.
To find out which waste management service may be the best suit for you or your business, read on to see what the three in our 2018 review have to offer.
Waste Management Companies
J.J. Richards & Sons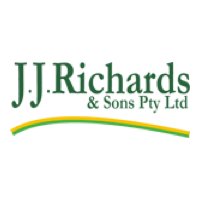 A mainstay in the Australian waste management market, J.J. Richards & Sons has been in operation for more than 80 years, with a range of services on offer to suit consumers regardless of their business, or industry. Whether your business deals with office paper, food scraps or hazardous material, J.J. Richards & Sons will have you covered.
For those after simple waste removal, J.J. Richards has a range of Wheelie, Skip and Industrial bins for customers to choose from, all ranging in sizes and capacities to suit your business size and waste needs. For those after industrial bins, businesses can also alter features such as the wheels and colour coding to suit their waste needs. J.J. Richards also offers a wide range of recyclable services, perfect for businesses that go through a lot of paper, or those simply looking to lighten their environmental footprint.
For those in need of a specialised waste service, such as those who need to remove hazardous material, building site materials, or dispose of sanitary products, J.J. Richards has an Industrial Services Division, which specialises in providing equipment and services for specialised cleaning, including liquid waste services, sewer and drain cleaning as well as oil collection and treatment. Compactors are also available for hire, helping to cut down on bulky waste items.
Fees are listed on the company's website, meaning that there shouldn't be any surprises when the bill comes around, with J.J. Richards also providing an app for businesses to use, which allows customers to keep on top of when their next service is, as well as view past invoices.
J. Richards & Sons scored five stars in almost every category – client service, speed of waste disposal, bin or container hire, responsible waste solutions and overall satisfaction. It rated four stars for value for money.
Cleanaway
With a long history in Australia, Cleanaway now has more than 2,500 trucks and 200 waste management sites in operation, making it one of the most prevalent waste management companies in the country. It offers a variety of services to cover small businesses up to global corporations, with a range of industries and waste types covered.
For specialised SMEs that deal with hazardous waste, Cleanaway has a variety of specialised services to help safely remove the waste from your premises, including paint disposal, contaminated soil in addition to medical waste. For some more traditional waste removal and management, Cleanaway offers bin and compactor hire for businesses, as well as recyclable services. Collections can be set up for daily, weekly, fortnightly or monthly rotations, depending on your specific business waste needs, with a variety of skip, bulk, wheelie and steel bins all available for purchase. All prices and fees are available on the company's website, allowing businesses to work pricing into their next budget.
In addition to physical waste, Cleanaway also deals with document disposal and e-waste, handy for the modern business that may be making the transition from paper to online documents. Cleanaway offers document destruction, hard drive disposal and e-waste management to ensure confidential business documents are properly removed, with centres monitored by 24-hour CCTV for peace of mind.
Scoring four stars for overall satisfaction, Cleanaway also achieved four stars for client service, responsible waste solutions, speed of waste disposal and bin or container hire. It scored three stars for value for money.
Veolia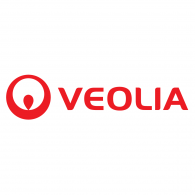 Having topped the Canstar Blue awards for the past three years, Veolia was finally knocked off its perch, but still scored highly in this year's results, with the company providing businesses and consumers with a range of services and products to assist with the safe removal of waste.
While perhaps better-known for big business environmental initiatives, Veolia also offers SMEs a range of waste and recycling disposal and management services, including document destruction and e-waste management for confidential documents. Veolia doesn't offer pricing online, but encourages businesses to contact the company for a consultation to ensure all your waste needs are met.
In addition, for those businesses in construction or engineering, Veolia offers a wide variety of industrial waste management services, such as cleaning and hazardous waste management to help your business run optimally and within any safety guidelines. Veolia also offers traditional waste management services such as medical waste, liquid waste and drum disposal, helping businesses across a range of industries.
In this year's results, Veolia scored five stars for client service, speed of waste disposal and bin or container hire. It rated four stars for value for money, responsible waste solutions and overall satisfaction
Which waste management service should you use?
While waste management might not be at the top of your list of priorities at all times, using a provider that effectively and safely removes waste ensures that your workplace is kept safe and environmentally responsible, a big bonus when it comes to SMEs. With a range of waste management services available, it can become tricky to decide which one is best suited for your business, with some SMEs only needing basic waste removal, while others will need specialised disposals depending on their industry. Whatever your business type, you'll no doubt want a provider that goes about its business quietly and efficiently, so you can concentrate on other matters.
In our survey, 93% of respondents indicated that it was important to their business to dispose of waste responsibly, indicating that many Australian SMEs are conscious of their impact on the environment. In addition, 59% of respondents took extra steps by asking their waste disposal service questions in regards to how their waste is disposed.
With plenty of options available when it comes to proper waste management, it's best for businesses to do their research as their waste needs will be dependent on the type of business, how many employees you have, and if you need specialised waste equipment to deal with hazardous materials. With providers offering a range of different services and plans, SMEs have plenty to choose from, allowing you to make better financial and environmental decisions. Just because something is good for the environment does not mean it has to be bad for your budget!