Hiring a car isn't as simple as paying a deposit, showing your ID, and driving off into the sunset. It's important to be fully aware of your rights and responsibilities when renting a car to make sure that your holiday doesn't hit an unexpected bump in the road.
From sneaky fees to extra insurance you may not need, below are some of the common pitfalls to avoid and some tips to get ahead when hiring a car. Those extra bucks are much better spent on things you'll actually enjoy during your holiday.
What hidden fees should I watch out for?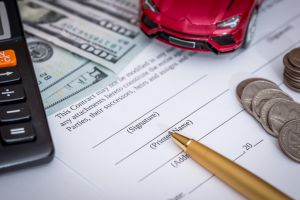 It can be tricky to figure out exactly how much hiring a car costs. It's not just the actual hire fee – there's often a combination of extra charges depending on a number of different factors. Here's a (non-exhaustive) list of things you may incur fees for on top of the base rental rate.
Administrative fees
Registration recovery
Credit card surcharges
Administration fees on tolls
Cancellation
One-way trips (i.e. pick-up and drop-off locations are different)
'Premium location' hires e.g. from the airport
Additional driver/s
Excess kilometres
Young driver (under 25 years)
Early return
Late fees
Losing any accessories/extras
These fees vary between different rental car companies. To get the best deal, you should compare your options not only on hire rates and location, but also other fees that apply to your intended use of the vehicle. Refer directly to the car rental company's website to find the details of their policies for the most accurate information, and then compare any deals offered to those offered by third-party rental providers.
Do I need to buy insurance from the hire car company?
Your car hire company may try to up-sell you insurance (in the form of 'excess reduction' fees) to cover you in case of an accident. However, using their insurance service may not be the most cost-effective choice, and may not even be necessary at all if you're already covered by other insurance you may not even realise you have.
Standalone car rental excess cover for domestic and some international car hire can be purchased separately directly from an insurance company for often much less than the equivalent offered through car hire companies.
Travel insurance can often cover (or partially cover) car hire excess. If you're already buying travel insurance anyway, planning ahead by choosing a plan with rental car cover can be cheaper than buying two separate policies.
Even credit card contracts may already include complementary car hire cover. Check your policy or contact your credit card provider to find out whether you even need to bother buying car hire insurance at all.
When comparing all of these, also consider whether anyone else apart from you will be driving the car, and how that comes into play. Your personal travel insurance or credit card contract may only cover you and not others driving the vehicle. It may end up being the case that it's easier to buy insurance specifically to cover all bases with your car hire.
Read any prospective insurance policies carefully to be sure exactly what will be covered in the case of an accident or inclement weather. For example, many policies may not cover damage caused by running into an animal. Weigh these exclusions up against the odds of them happening. If you're going to be driving along outback roads, you're more likely to be worried about paying for a destroyed car from hitting a kangaroo than if you're just cruising the suburbs of Sydney.
Check what kinds of exclusions apply to your insurance, such as windscreens, tyres, undercarriage, hail, or water damage, or actions that could violate the hire terms such as driving on unsealed roads or having an undeclared driver.
Why does it cost extra to hire a car at the airport?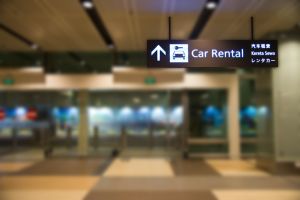 Hiring a car straight from the airport almost always attracts a surcharge. Some other 'premium' locations are also subject to surcharges. There are a few reasons for this – it's more expensive to do business at an airport, thanks to extra taxes and fees imposed by the airport, but the extra charges can also be attributed to supply and demand. You're paying for the convenience of being able to step out of the airport and be immediately on your way.
This surcharge is sometimes a flat fee, but is often added as a percentage value which applies not just to the base rate but to everything including extras such as insurance and GPS hire.
It may work out cheaper to find another way into town, such as an airport shuttle, and then hire a car from a regular location.
What if I (or another driver) are aged under 25?
The young can have a bit of a rough ride when it comes to hiring cars, trucks, and campervans. Levies are often imposed on drivers aged under 25 years old. If you're under 21 you'll be lucky to be allowed to hire a car at all. Some companies are stricter on young drivers than others, so it's well worth doing your research to keep costs low.
What should I do before driving away in my hire car?
Before doing anything or going anywhere, thoroughly inspect your hired car for any pre-existing damage or other issues to make sure you won't be blamed for it. Document the state of the car by taking plenty of photos, ideally time-stamped to prove when they were taken, as backup in case false accusations are swung your way.
Why do I need to refuel the car before returning it?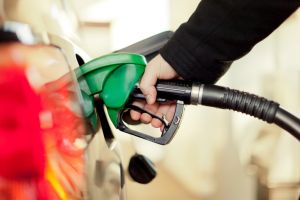 One of the requirements when hiring a car is to return it with a full tank of fuel. Otherwise, you'll be charged a refuel fee which will cost you far more than the actual cost of topping up the tank. To avoid any extra charges for not leaving enough fuel in the car, fuel up as close to the drop-off location as possible. In fact, when you first pick up the car, make a point of noting the closest petrol station so you know exactly where to stop by before returning.
What should I do if I'm charged an unfair fee?
Try to make sure that the vehicle is inspected by staff before you leave the vehicle, so you don't end up with any nasty surprises later. It can be particularly difficult to contest charges if you've hired in a foreign country and don't find out that you're being slapped with extra fees until you're back home or in another country. So for peace of mind, be sure to have everything settled before you leave the car hire location.
If you do end up with some damage occurring while the car is in your possession, don't let your guilt blind you to any dodgy business going on. Ask for an itemised receipt or invoice of the repairs or cleaning, and if anything looks odd – challenge it. If charges are placed on your credit card without giving you due notice or opportunity to dispute them, you can pursue a chargeback through your credit card company.
What if I end up returning the car early or late?
Something you may wish to look for in choosing a car hire company is how flexible they are. Sometimes plans change, whether for factors outside of your control or you just change your mind about your trip. But what happens to your hired car in such circumstances?
If you end up wanting to return your car earlier, you should receive back the charge paid for unused days. However, you'll also likely be charged a fee to compensate the company for the loss of rental income. Likewise, it's worth knowing in advance how much extra it will cost if you return the car late or need a last-minute extension on the hire period. Fees can vary significantly between different companies.
Plan ahead to avoid paying extra
It goes without saying that booking in advance is the safest way to ensure you'll get a cheaper deal. If you just turn up to the counter to take the cheapest available car, you might be stuck with very few options. On the other hand, advance bookings may be harder to subsequently change.
Add-ons such as child car seats or a GPS can come at a hefty cost. If you have the capacity to BYO your travel extras, it can save some serious cash.
Doing your research ahead and comparing all of your options, not just in terms of price and location, but with consideration to other factors that relate to your plans, will help you find the best deal and avoid any unpleasant surprises. Now you're really ready to hit the road!